Why Forward Thinking Businesses Opt for Custom Software Development Services?
Author: Kamran |
August 16, 2022 - TekRevol Team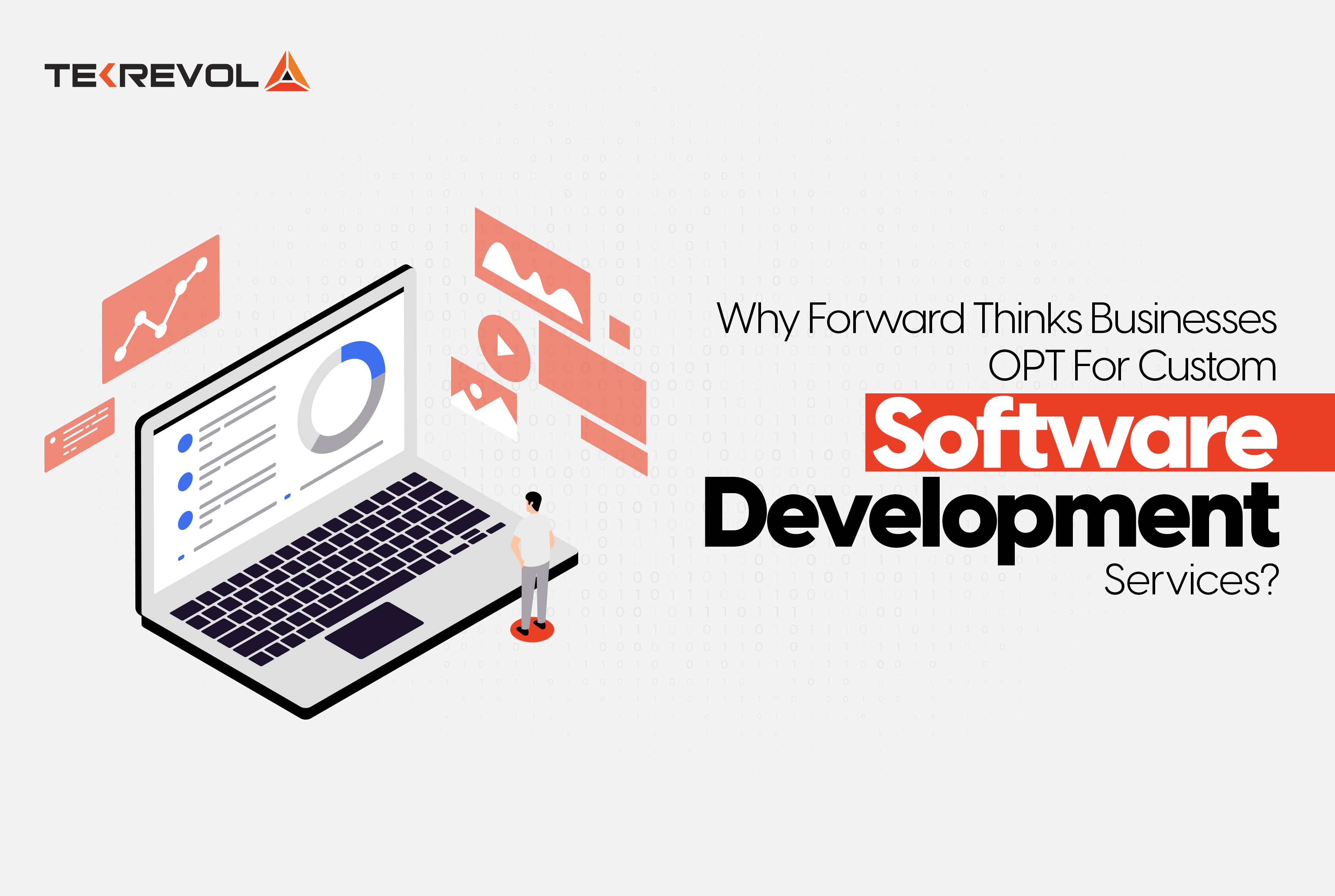 Adding the element of personalization has always been a critical factor in building successful products in every business. The software industry is no different!
Going digital and embracing digital transformation is not enough in today's fast-paced technology world! Businesses need customized software applications to escape the red ocean and create entry barriers to achieve exponential growth.
In this blog, we will briefly explain what custom software development is and why enterprises need to get customized software solutions. Moreover, we will highlight the critical differences between custom software and its counterpart, commercial off-the-shelf software, followed by modern custom software development practices.
What is a Custom Software?
Custom software is an application program designed to fulfill the particular needs of enterprise businesses. Custom software offers personalized solutions to streamline core business operations, increasing efficiency and productivity by considerable margins.
Unlike commercial off-the-shelf software programs such as Microsoft Office and Antiviruses meeting general business requirements, custom software is designed to cater to the specific needs of an enterprise, such as:
A content management system to create, edit, store, and publish digital content
An inventory management system to streamline production and delivery operations
A mobile banking app to enable users to perform transactions on the go enhanced security
A CRM platform to modernize clients interaction and account management
Why Do Businesses Need Custom Software Development Services?
Forward-thinking businesses don't rely on generalized software programs. They understand the ever-changing needs in today's modern world and opt for customized software development to continuously scale with sustainability without relying on available COTS.
Although custom software development services require substantial capital investment, the returns on investment easily eclipse the capital costs and overall expenditures.
Below are the top five benefits of building custom software applications:
High Speed & Performance
Independence to use and scale
Improved privacy and security
Easy Integrations with other software
Maximum Efficiency
Difference between Custom Software & COTS Software
Off-the-shelf software is ready to use as soon as it is installed on a device or computer. On the other hand, custom software is designed and developed over time to meet specific requirements.
The build vs. buy debate still confuses business organizations regarding enterprise software solutions. Although both COTS and custom software have pros and cons, custom software has a definite edge over the latter.
Below is a brief comparison between COTS software and custom software to help determine which is right for your business.
| | | |
| --- | --- | --- |
| | Custom Software | COTS Software |
| Flexibility | ✔ | ✖ |
| Security | ✔ | ✖ |
| Affordability | ✖ | ✔ |
| Personalization | ✔ | ✖ |
| Ownership | ✔ | ✖ |
| Community | ✖ | ✔ |
Flexibility
The custom software development process follows detailed guidelines from the business owners, tailored to solve specific organizational challenges. COTS software, on the other hand, is developed keeping the general needs of global businesses. Therefore, custom software is, by nature, more flexible and business-oriented compared to COTS software.
So, if innovation and forward-thinking are fundamental values of your organization, custom software should be your go-to choice as it is the clear winner in terms of flexibility.
Security
Most commercial off-the-shelf software applications are backed by tech giants like Microsoft and Google, who invest substantial capital in software development. On the contrary, custom software applications are built for the personal use of business enterprises. Data breaches and privacy concerns are therefore unlikely in both of these scenarios.
However, custom software has the edge over COTS software as its dedicated data servers offer more privacy and security.
Affordability
The COTS software applications are readily available on the market for minimal monthly or yearly subscription fees, in contrast to the custom software development process, which requires a substantial investment.
Businesses can choose suitable subscription packages and use the software with unparalleled customer support in COTS software programs like MS Office, Wix, etc. Therefore, the COTS software programs have the upper hand in cost and affordability.
Adding bells and whistles will almost always hike costs, whether extra pickles on your burger or a modification for custom software. For that reason, using COTS software will be decidedly budget-friendly.
Personalization
Although advanced COTS enable users to personalize the software program to some degree by enabling users to choose between multiple subscription programs, they can't match the element of personalization offered by the custom software applications.
Enterprises can plan, design, develop, and install custom software programs according to their ever-changing needs, making them a clear winner.
Ownership
Custom software development nyc  provides complete authority and ownership to organizations, whereas COTS software applications belong to their respective software development companies. An enterprise with an annual subscription to employee management software will be bound to the built-in features and integrations of the software. In contrast, enterprises with custom software applications can always integrate additional features as they scale.
So in this own vs. rent scenario, custom software will always have the edge over COTS software.
Community
COTS software applications have communities of developers and business experts, contributing to enhancing the productivity and reliability of the software. On the other hand, custom software applications are mostly reserved for the organization's usage, lacking feedback from the community of software developers and business enthusiasts.
Thus, COTS software development emerges as a clear winner in community building.
5 Crucial Steps of Software Development Methodologies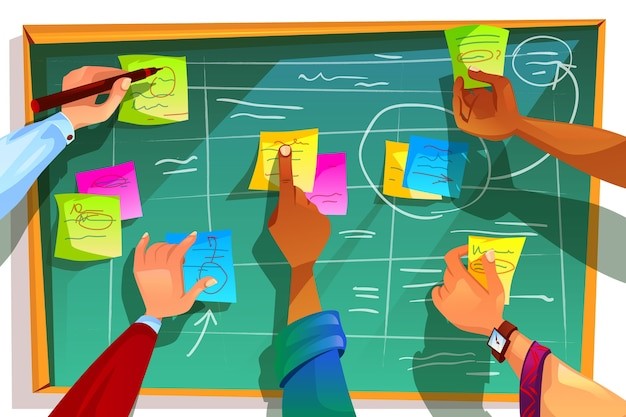 Software development methodologies like Waterfall, Spiral, Agile, etc., are widely used in the software development industry. Each of these software development models employs specific strategies that guarantee the successful and timely delivery of the final product.
Although the Agile development model has gained immense popularity and is considered the industry standard, the primary steps in software development remain the same in every software development model.
Below are five crucial steps involved in custom software development:
 Requirement Gathering
In the requirement gathering step, the software development company conducts initial consultation sessions with executives and stakeholders to understand their business needs and inspirations. The main goal of these meetings is to get clear, actionable insights about the project to be further delivered to the design and development teams.
Planning & Analysis
The second step involves brainstorming ideas and analyzing the requirements to create a remarkable software application base. It is the most crucial phase in software development as it involves converting the client's ideas and inspirations into an executable development plan. The plan includes everything from costs and turnaround time to methodologies and deliverables.
The development plan is then shared with executives and stakeholders, and the project starts as soon as both parties agree to the plan.
Architecture & User Interface
The production starts with building wireframes, prototypes, and software development architecture. The front-end team initiates working on user interface designs and high-fidelity screens for the project. Once the screens and interface design are completed, the deliverables are shared with the development team to add functionality.
Development & Implementation
The development phase is usually the most time-consuming part of the software development process. It can take anywhere between 1 – 12 months, depending on the complexity and functionality of the project. The development team follows the guidelines provided in the software requirement specification documents and matches them with the software's user interface and technical design.
Most software development companies usually follow the Agile methodology, which includes routine team meetings of the members involved in the design and development process, reporting their tasks and progress.
Testing
Once the software design and development are completed, the final product goes through several automated and manual tests. The software quality assurance team performs both functional and non-functional tests to ensure maximum efficiency and compatibility.
Types of Custom Software Development Services
The need for custom software varies from industry to industry. Below is a brief breakdown of four different types of custom software development services:
Mobile Application Development
Custom mobile application development is relatively standard among consumer businesses. Custom mobile apps help businesses provide a dedicated platform to their audience, increasing brand loyalty and smoothening the interaction.
Building a custom app gives the following advantages to consumer businesses:
Increase user experience
Improve engagement
Boost revenues
Scale productivity
Enhance security
SaaS Development
SaaS development has gained immense popularity since releasing software applications like Salesforce and Slack. Hundreds of tech companies rush into the SaaS industry every year, building groundbreaking software and acquiring millions of regular users. Small to mid-sized companies that can't afford to build their custom software subscribe to SaaS products to leverage modern technology with minimum investments.
Do You Have a Brilliant SaaS Startup Idea?

Book a free one-to-one consultation with our SaaS experts and jumpstart your SaaS development project today!
Product Development
Custom product development is quite popular among both private and government corporate organizations. These custom software solutions are designed to meet the specific needs of organizations and help them increase productivity.
Although businesses invest in building custom software products for personal use, they can also license them and sell them to other organizations. Below are some of the main benefits businesses gain from building their custom software products:
Increased productivity
Streamlined operations
Enhanced management
Top-notch security
Improved administration
The Average Cost of Building a Custom Software
Custom software development costs largely depend on the business needs and required functionalities.
For instance, employee management software 'A' enables employees to file discrepancies, submit essential documents, and submit leave requests. In contrast, an employee management system 'B' offers the same features with additional integrations like marking attendance, ordering food from kiosks, and tracking screen time. Which one do you think would cost more?
Apart from additional features, the cost of building a custom software may vary depending on the following factors:
Software design and user interface
Software size
Migrating data from the previous software
Compatibility with other software
Software complexity
However, the average cost of custom software development can vary from $30,000 to $500,000 and even more.
Need Precise Cost Estimation for Your Software Project?

Try our new cost estimation tool for your custom software development project, or book a free consultation to discuss your project in detail.
In-House Team vs. Outsourcing: What's Better for Enterprise Software Solutions?
Although custom software development services require substantial capital investments, setting up an in-house software development team for building enterprise software solutions can be even more expensive.
Below are the three main reasons why hiring an expert custom software development company is better than setting up an in-house team:
Quality
Quality is the main reason why businesses opt for building custom software in the first place instead of using generic software. Thus, letting the experts do their work rather than experimenting with an in-house team makes more sense. Moreover, a custom software development team will have a portfolio of clients and projects that businesses can use to judge their credibility and make informed decisions.
Reliability
Building a solid and dependable team takes time, no matter the industry. Hiring freelance software developers who have never worked together can be a considerable risk, especially for an enterprise project. In contrast, a software development company will eventually have a team of developers with outstanding synergy and will prove more reliable.
Overall Costs
Outsourcing software development to experts saves the additional costs of setting up a dedicated workspace for the in-house team. Piling up the costs of recruiting software developers, setting up a dedicated workspace, and conducting regular meetings with the team exceeds the costs of outsourcing the project to the experts. Moreover, recruiting skilled developers can take anywhere between 1 – 3 months and even more.
Wrapping Up…
So far, we have discussed what custom software applications are and why businesses opt for custom software development services despite having almost similar and less expensive options.
The perfect mix of technology and the right people can help achieve exponential growth. Investing in custom software development can help forward-thinking businesses get an unfair advantage over the competition and scale with sustainability.
Recommended Read
If you are interested in learning more about custom software development and its methodologies, here is a quick overview of 18 different types of software development methodologies.
Frequently Asked Questions:
What is custom software development?
Custom software development is the practice of designing and developing software applications keeping specific business or individual needs in mind.
What are the main benefits of custom software development?
Custom software development helps businesses get a definite advantage over their competitors. It helps boost productivity and makes operations streamlined.
How much do custom software development companies charge on average?
The price for custom software development depends mainly on the project size and complexity. At TekRevol, we conduct a free consultation with prospective clients, gathering their business needs and requirements to estimate the overall project costs.
How to know if my business needs custom software development services?
Custom software development requires substantial capital investments. Therefore, you should only invest in it if no reliable COTS software is available to address your business needs.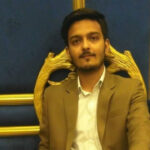 Author : Kamran
Kamran Arshad is a computer science graduate with a knack for marketing and copywriting. He helps businesses define their brand voice and convert prospects into customers by creating scroll-stopper writing pieces. His favorite writing niches include technology, entrepreneurship, marketing, and organizational leadership.He enjoys watching movies and TV shows in crime, mystery, and thriller genres and playing chess online in his spare time.
Recent Blogs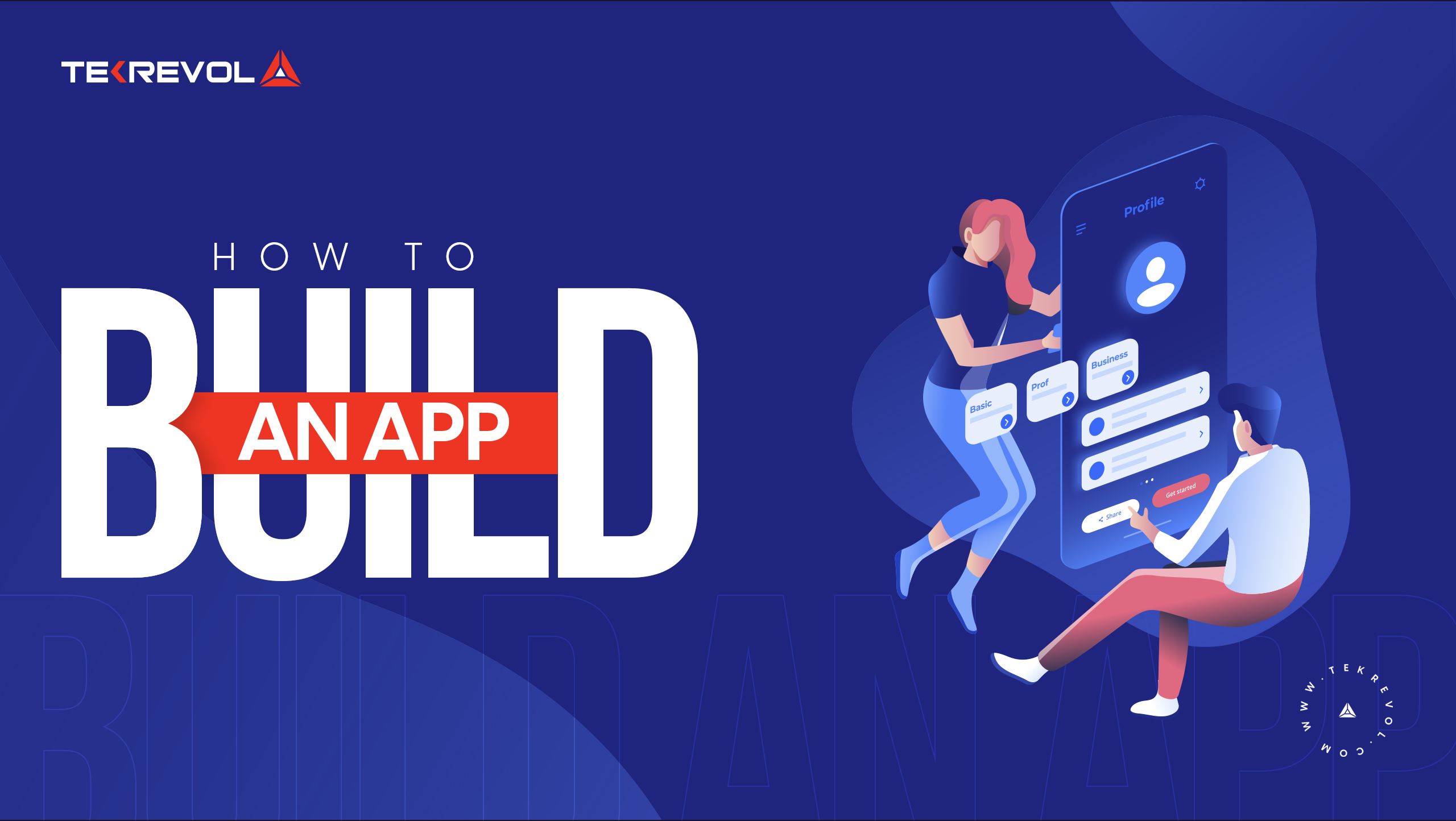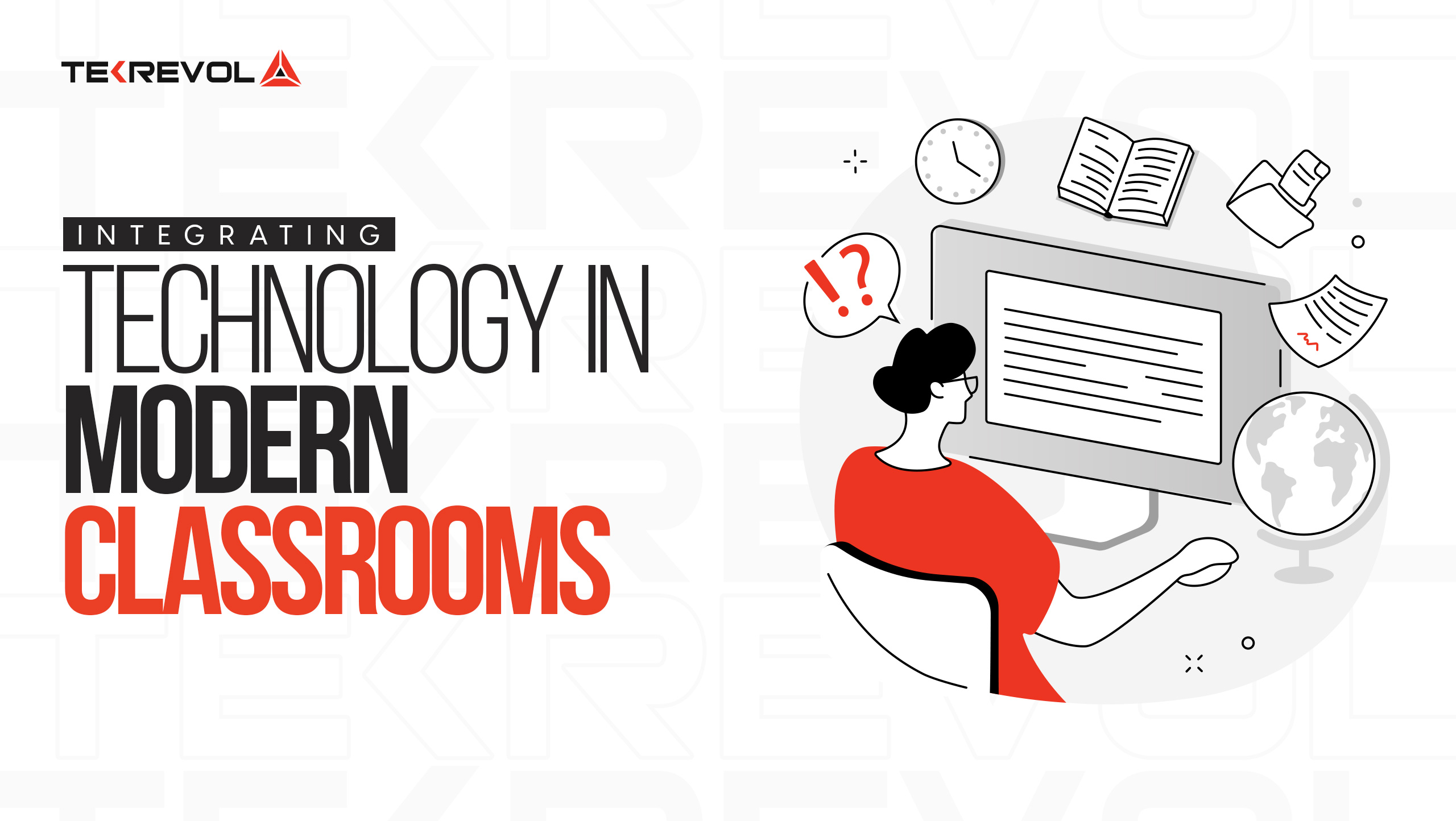 Tekrevol's Global Presence
Now expanding to multiple cities across USA, GCC region, Europe & Asia
Come meet us at a location near you!
USA
39899 Balentine Drive,
Newark, CA 94560
1301 Fannin St #2440,
Houston, TX 77002
501 E Las Olas Blvd Suite
230, Fort Lauderdale, FL
44 Tehama St, CA 94105, San Francisco
400 NW 26th St, FL 33127, Miami
740 15th St NW 8th Floor, DC 20005, Washington
CANADA
4915 54 St 3rd Floor
Red Deer, ABT T4N 2G7
UAE
Level 5, One JLT Tower 1 - Jumeirah Lakes Towers - Dubai, United Arab Emirates
Level 17, World Trade Center, Khalifa Bin Zayed the First Street, Abu Dhabi
Level 22 , West Tower, Bahrain Financial Harbour, Manama, Bahrain
Level 22, Tornado Tower, West Bay, Doha, Qatar
PAKISTAN
3/25, Block 5, Gulshan-e-Iqbal,
Karachi, Sindh 75650
USA
CANADA
PAKISTAN
UAE
talk to us
Got an idea?
Let's get in touch!
Let's discuss your project and find out what we can do to provide value.
I am interested in discussing my ideas with you for
COPYRIGHT 2023 TEKREVOL ALL RIGHTS RESERVED.