The Most Anticipated Upcoming Android Games In 2020
Author: SHAH ANAS |
August 10, 2020 - TekRevol Team
Tek - Trends
|
Web & App
|
The current pandemic has got us all sitting at home and exploring new avenues and hobbies to keep ourselves busy. A lot of people began taking an interest in gaming; and gamers have more time in hand to enjoy their favorite games. As much as the players are enjoying the games already available on Google Play store, the anticipation of new game releases is also at an all time high. Several new Android games have been announced for 2020, and people are waiting eagerly for these upcoming Android games to hit the market soon.
Many of these games are a new addition to the list, and some are modifications of previously existing games with new, improved features and technology for a better gaming experience.
These upcoming Android mobile games are mostly based on Artificial Intelligence (AI) and Augmented Reality (AR), aiming to provide a reality-based experience to the users by leveraging the most powerful and exciting technologies that game developers have at their disposal these days.
After highly popular games like PUBG, Call of duty, Game of Thrones, Minecraft, and a few others, gamers are all set to welcome these, most awaited games of 2020.
Here's a list of 15, highly anticipated, upcoming Android game in 2020.
1. Impossible Bottles:
Impossible Bottles is a game that shows that you do not have to be a superhero to save the world.
This musical game is based on a scientist who provides electricity to the world with the help of little robots. The tricky part is charging the robots with a stream of electricity in harmony with the music. If you miss even one stream, the world faces a blackout and the machines are destroyed.
The game offers single-tap gameplay with ten robots for you to ensure limitless power supply worldwide by playing the game carefully.
2.    Pokémon Sleep:
Pokémon Sleep is a dream come true for every gamer who has sacrificed his sleep to attain the next level or continue on playing to win a game. It is one of the best games for Android users that allow you to sleep without disturbing your game. Amazing, isn't it? Pokémon Sleep tracks your sleeping time and rewards you for it. Further details are yet to be disclosed with its release.
3.    Dauntless:
Dauntless is among the top upcoming Android games that every gamer has been looking forward to. Currently available on PC, Xbox One and Play Station 4, it is soon to be launched for Android users as well.
Dauntless is a free-to-play role-playing game that is centered on monsters, behemoths, and heroes. The RPG game lets you team up with players from around the world and kill the monsters to save the universe. Death of each monster gives you material to construct weapons leading to the killing of even more daunting monsters – making you dauntless!
The graphics and smooth screenplay are enough to hook you to the game, with the theme of the game even more interesting. Seeing dauntless among the upcoming Android games has us all waiting eagerly.
4.    Apex Legends:
Major good news for strategy planning and war game lovers is the release of the Android version of this highly challenging game. Apex legends being among major, upcoming mobile games is a treat for those who are already enjoying the game on their PC and consoles. With new challenges in the game and the eye-catching, realistic graphics, it is considered to give a tight competition to other RPG battle games like PUBG and Fortnite.
Though the exact release date of the game is not disclosed yet, a close eye must be kept to not miss on the launch of one of the most anticipated new Android games for 2020.
5.    H1Z1:
On the list of battle games, another one is H1Z1, similar to other games of the genre, but with more unique and distinct features. The mobile game development company that has designed this game has based it on the "survival of the best" concept where the players jump off a plane and begin the hunt for weapons and fight for their survival.
The game is free to sign up and is already available on PC and PS4 already with an expanding fan base. The mobile version would also allow you to have 4 more friends to play along with you. The game becomes more gripping with time as the players get close, and the fight intensifies.
6.    Diablo Immortal:
Diablo Immortal is a must-add to the list of new Android games for 2020 with its incredibly fresh concept. Though the players were expecting another PC version of the game, the Android version is also quite anticipated among the massive Android gaming audience.
The storyline revolves around Diablo II, and Diablo III, where the Archangel is deemed to be dead, and the pieces of the shattered Worldstone are producing more evil aiming to take over the place. The game allows you to select warriors of your choice from the crusader, Demon, Hunter, Monk, Necromancer, and Wizard. Each of the warriors' classes has 12 skills, allowing you to choose the skillset of your choice.
The release date of Diablo Immortal has not been announced yet, but it is still among one of the best games for Android is listed on Play Store. Go and pre-register for Diablo Immortal today.
7.    Plants vs. Zombies 3:
PopCap games knows how much you have loved the Plants vs. Zombies series so far, and the mobile game development company that developed it has decided to launch the third iteration of the series. It has already been launched in several regions. Yet the worldwide release is expected somewhere in mid-2020, and the fans have been waiting for it eagerly.
The game is an action-strategy one where you kill the living – zombies with plants that have their distinct set of offensive and defensive skills. The new release has the same overall aesthetic, but the 2D graphics are replaced with full 3D for a more engaging and thrilling gaming experience.
8.    Eve: Echoes:
Eve: Echoes is among the most exciting upcoming Android mobile games. It is already quite appreciated by space-battle lovers that have been playing it on PC, and the Android version would be even more feasible for them as an on-the-go version of the game. NetEase has developed this new adaptation and has kept the popular features unchanged for the players to enjoy.
It is available in Beta, and the full release is expected by the mid of August 2020.
9.    Project Cars GO:
The crowd-pleasing game is on the list of the most highly anticipated, new Android games for 2020 and is being touted as one of the best games to hit the Android gaming landscape this year. Project Cars has been quite famous on PC, PS4, Xbox One, and now it is being established as a mobile app by the name of Project Cars GO. The game has the same features as the PC/Console version, with lots of magnificent cars and numerous customization options.
The racing experience is going to be storming with exceptional graphics and car customizations. It is one of the most anticipated among all the upcoming mobile games in 2020. Gamevil and Slightly Mad Studios have not given a date for its release, but the statements have already got us thinking that it is not long before we can find the game on the Android app store for download.
10.  Game of Thrones: Beyond The Wall:
Game of Thrones: Beyond the wall had been disclosed a long time ago, with the beta version being already out there since 2019. The Beta version is currently accessible to players in Australia, New Zealand, and the US. The game can be accessed through the tester sign-up page.
The game has a skin of Game of Thrones and takes place 48 years behind the TV show. It's a treat for all GOT fans, and they have been waiting with baited breath for the proper coming out of the game for all Android users to enjoy.
11. Forza Street:
Another racing wonder game on the list of upcoming Android games is Forza Street. It is another masterpiece by Microsoft to make the game accessible to Android users. The game takes you on a roller coaster ride of some of the most thrilling racing experiences out there which makes it an excellent choice if you are fond of high-stakes racing. Upgrade your cars and get new ones to keep your garage up to date. But, hotter cars demand you to win the race first to get them!
It is already up at Google Play and is available in some regions.
12. Minecraft Earth:
Minecraft is a game everyone loves to play regardless of age, and it is excellent news to have a new, better version of it out soon. Considered as the most popular game of all time, Microsoft is all set to feature it among one of the best games for Android to release this year. Minecraft Earth is ready to rule the gaming world with AR technology that enables players to build structures that they can place in the real world.
Like the PC and Console version of Minecraft, Minecraft Earth also lets the players build their own dimensions and structures and build mob variants. However, the game is free to download alongside in-app purchases.
13. Stranger Things:
We all know how much popularity the show with the same name gained over the years and how everyone loved it. Netflix is all set to bring the show in the form of a mobile game version to all the Android phones. It is expected to make use of AR to let you experience everything close to reality and interact with the spooky stuff really very closely. The audience is waiting earnestly for the Stranger Things game to be available to download in order to have a close-to-reality feel of the show.
14. League of Legends: Wild Rift:
Wild rift is a long-waited game by Riot games and expected to be one of the top features among the new Android games for 2020. It is just like its PC counterpart but has had some amendments to make it mobile-friendly. The game would have a lesser match time (around 18 minutes), and altogether 40 champions will be available in it at the time of the release.
Everyone is eagerly waiting for this upcoming Android game as the biggest MOBA to be launched this year.
15.Teamfight Tactics:
Another League of Legends type Android game among the best upcoming Android games is Teamfight Tactics inspired by Auto chess. It lets you challenge your mental capabilities and plan different strategies. The players play against seven others and build a team or group of champions. Already available on PC, the users are awaiting the release of the mobile version of this game to be soon available for download.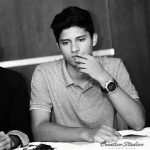 Author : SHAH ANAS
Shah Anas is a Business Development Executive who believes in the responsibility of businesses to give back to society. Away from the office, Shah loves to talk about sports and politics and is always ready to post a long status on trending topics.
Recent Blogs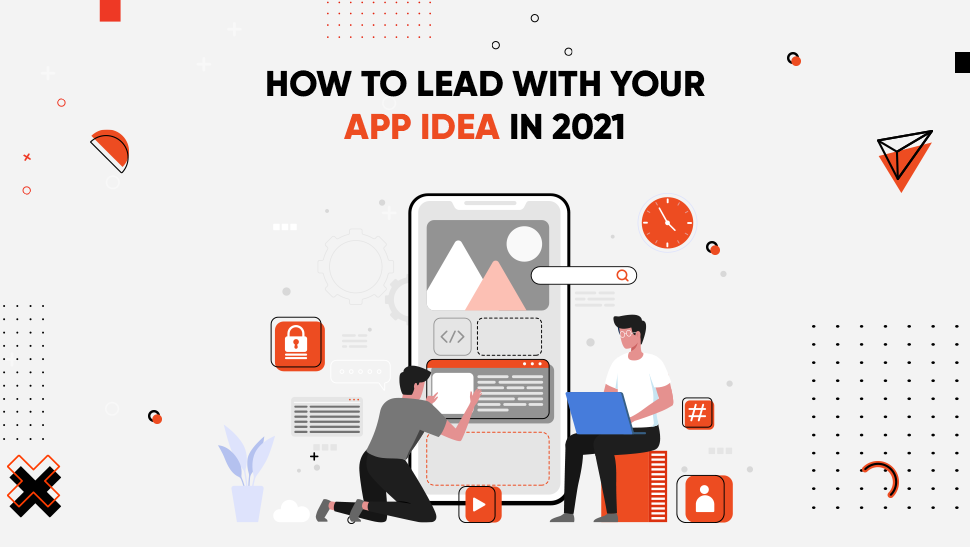 Tekrevol's Global Presence
Now expanding to multiple cities across USA, MENA region, Europe & Asia
Come meet us at a location near you!
USA
39899 Balentine Drive,
Newark, CA 94560
1301 Fannin St #2440,
Houston, TX 77002
501 E Las Olas Blvd Suite
230, Fort Lauderdale, FL
CANADA
4915 54 St 3rd Floor
Red Deer, ABT T4N 2G7
ESTONIA
Harju County, Tallinn, downtown, Tartu mnt 67 / 1-13B, 10115
PAKISTAN
3/25, Block 5, Gulshan-e-Iqbal,
Karachi, Sindh 75650
USA
CANADA
PAKISTAN
ESTONIA
talk to us
Got an idea?
Let's get in touch!
Let's discuss your project and find out what we can do to provide value.
I am interested in discussing my ideas with you for
COPYRIGHT 2019 TEKREVOL ALL RIGHTS RESERVED.