The Importance of App Maintenance
Author: SUNAINA KAKREJA |
December 13, 2018 - Tekrevol Team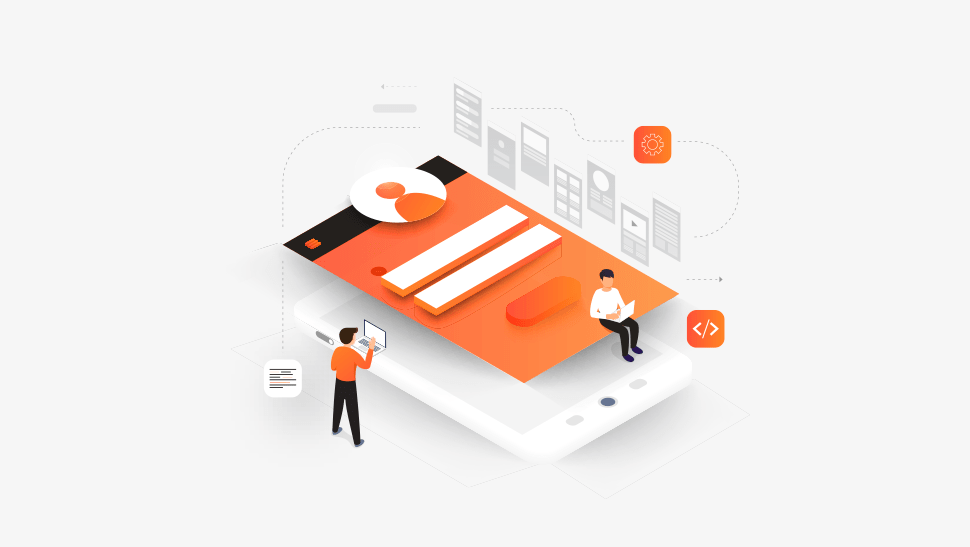 A substantial proportion of millennials today can't imagine their lives without mobile apps. Moreover, the accessibility, portability, and convenience mobile apps offer businesses, has heightened their importance in all industries. Creating a mobile app takes you through various processes, from brainstorming to prototyping and launch to growth.
However, the story doesn't just end there. After you launch the app, you have to monitor it on a regular basis. Frequently monitoring your app plays a very crucial part in the long-term success of the application. From adding new features and fixing the bugs to updating the app to keep providing users consistent experience. You just cannot leave your app in the wilderness, because they don't work on autopilot.
There are many reasons why app maintenance is imperative to keep your app relevant among its users.
The latest iOS and Android version.
Of course, your mobile app would work perfectly on the current iOS and Android versions, but what happens when Android or Apple releases a newer version?
As the pattern goes, new iOS and Android versions are introduced about once a year with some major changes. Every time this update hits your users' mobile devices, there is a real chance that few features of your app wouldn't work the same.
Your app maintenance plan should at the minimum include proactive audits when a new operating system is made available to developers. Our development team at Tekrevol, give you a heads up about the update and make sure all these changes are made before the new version is released to the users.
Once the new version is released to your users and they are making angry calls to tech support, it is a little too late to make the updates.
Software libraries
Have you heard the saying, 'Don't reinvent the wheel'?
A software library has all pre-written codes, routines, and configurations that help developers avoid doing the same again. Our development team ensures to keep updating your software libraries as part of your app maintenance plan.
New features and enhancements
Technology is a fast-paced world in itself, if user-facing mobile apps don't see regular updates, they can quickly grow stagnant and lose their appeal for users.
If your mobile app is significant for your business or users, make sure you have an app maintenance plan in check to update it at least once a year to enhance the existing features or to include new features that keep the app relevant.
The user interface – UI
Just as your app users expect to see improvements in the features over time, they also expect the UI to be kept at least relatively modern. You have to understand that what looked great in 2014 will not make the cut in 2019.
It is not just about making sure your mobile app looks sophisticated for your users, but you have to also consider that mobile device manufacturers launch new versions and new designs every year in the market. Take a minute and think of the change between the iPhone 7 and the iPhone X.
The UI that was designed for a smaller mobile screen of the past may not look so great when viewed on the latest, larger phone of the present or future.
The bottom line
One cannot ignore the fact that today apps have become stringently competitive and to be able to stay relevant and sustain the user base, personalized app support and maintenance is very important. Often, companies need the help of external mobility solutions for end-to-end mobile services, from app marketing to app maintenance, to be able to smoothly run their successful mobile apps.

Author : SUNAINA KAKREJA
Sunaina Kakreja is a creative content writer and digital marketer at TekRevol. She works closely with B2C and B2B businesses providing blog writing, video script writing, ghostwriting, copywriting and social media marketing services.
Tekrevol's Global Presence
Now expanding to multiple cities across USA, GCC region, Europe & Asia
Come meet us at a location near you!
USA
39899 Balentine Drive,
Newark, CA 94560
1301 Fannin St #2440,
Houston, TX 77002
501 E Las Olas Blvd Suite
230, Fort Lauderdale, FL
44 Tehama St, CA 94105, San Francisco
400 NW 26th St, FL 33127, Miami
740 15th St NW 8th Floor, DC 20005, Washington
CANADA
4915 54 St 3rd Floor
Red Deer, ABT T4N 2G7
UAE
Level 5, One JLT Tower 1 - Jumeirah Lakes Towers - Dubai, United Arab Emirates
Level 17, World Trade Center, Khalifa Bin Zayed the First Street, Abu Dhabi
Level 22 , West Tower, Bahrain Financial Harbour, Manama, Bahrain
Level 22, Tornado Tower, West Bay, Doha, Qatar
PAKISTAN
3/25, Block 5, Gulshan-e-Iqbal,
Karachi, Sindh 75650
USA
CANADA
PAKISTAN
UAE
talk to us
Got an idea?
Let's get in touch!
Let's discuss your project and find out what we can do to provide value.
I am interested in discussing my ideas with you for
COPYRIGHT 2023 TEKREVOL ALL RIGHTS RESERVED.