TekRevolutionaries Spreading Smiles at Darul Sukun
Author: Kamran |
August 7, 2022 -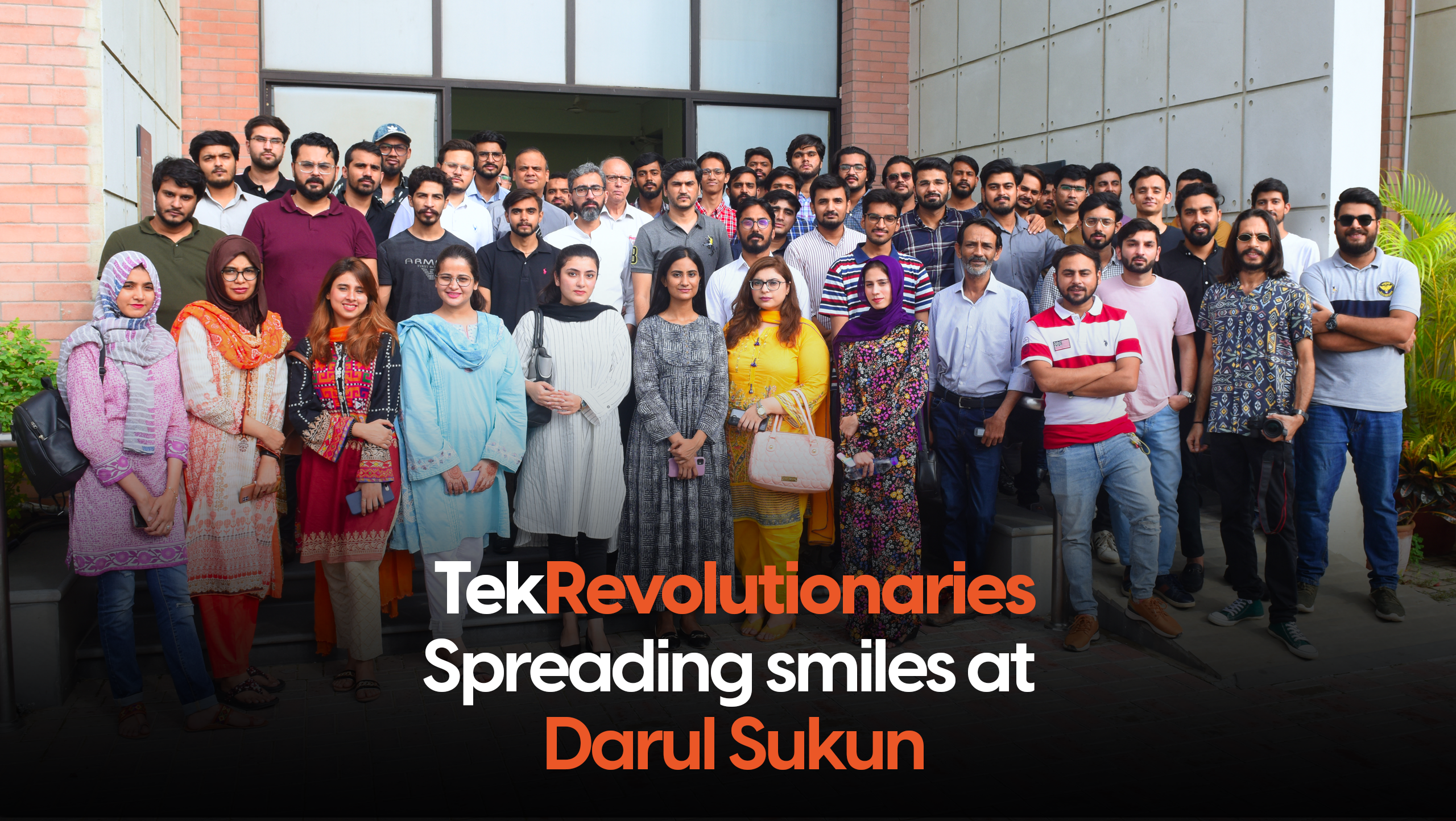 TekRevol organized a visit to Dar ul Sukoon on Thursday, July 28th, 2022, as part of Revol Impact. An initiative that aims to create an impact on millions of lives in the next five years.
What is CSR for TekRevol?
TekRevol believes that it is the people and communities that make organizations. Hence, it is TekRevol's accountability and commitment to contribute to the well-being of communities through various environments and social endeavors.
Moreover, we believe that corporate social responsibility plays a significant role in our brand's perception, talent retention, and overall business success.
On the road!
The journey started with our employees gathering outside the office. Some of them brought their pre-loved stuff like clothes, shoes, books, etc., to share with the children at DUS. In the afternoon, and reached Dar Ul Sukoon within an hour.
At the venue!
Mr. Savio Pereira, CEO of Dar Ul Sukoon, and Mr. Bonny, greeted us warmly on our arrival. He briefly introduced their organizational goals and values, followed by a detailed faculty tour.
The show began with a dancing where Ali, a boy with down syndrome, captivated us with his spectacular moves. He won our hearts with his gentlemanly attitude and humility.
The host, Akber Ladhani, alongside other enthusiasts, did a great job keeping the children engaged throughout the activities and encouraged them to participate.
The dance was followed by a singing where Sonia, a specially-abled child with an unbelievably melodious voice, surprised everyone when she sang 'Wohi Khuda Hai.'
Extracurricular activities & dinner!
The singing activities continued for half an hour, after which the Grand Paint Fest started. Children were given canvas, watercolors, and paint brushes to showcase their creativity and painting skills. Our employees voluntarily stayed with the children to help them get the paint out on the palette.
We were astounded to see immense creativity and color selection by children. Some chose vibrant colors to write their names, while some drew beautiful objects like trees, houses, fishes, and more. However, the highlight of the paint fest was Anthony's painting.
Anthony is an orphan whose drawing of a boy holding the hands of his mother with the caption 'I Love My Mother' won our hearts. The drawing was an embodiment of selfless love and genuine emotions.
After the paint fest, we all gathered in the DUS compound for dinner. Our admin team did a great job setting up dinner tables and chairs and serving food to every child efficiently. Our employees volunteered to help children who couldn't eat themselves.
Seeing this, other children, especially younger ones, started to rush at them with their plates to hand feed them as well.
After dinner, we packed our bags and gathered at the main gate. Before leaving, we distributed beautiful white TekRevol caps to everyone, which made them even happier.
It was a privilege for us all to be invited by Dar Us Sukoon. It was indeed a day spent well! We feel grateful to spend our day with the children of DUS and spread smiles and hopes among them!
Revol Impact – Beyond Volunteering
We take pride in knowing that TekRevolutionaries care about giving back to the society. At TekRevol, we make it a priority to share our ideas for corporate social responsibility projects among all departments so everyone can be involved in them. We look forward to pursuing more similar initiatives and further extending our CSR activities as part of Revol impact to instigate an organizational culture that educates employees about their social responsibility and incites them to become humble and compassionate towards the underprivileged.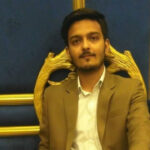 Author : Kamran
Kamran Arshad is a computer science graduate with a knack for marketing and copywriting. He helps businesses define their brand voice and convert prospects into customers by creating scroll-stopper writing pieces. His favorite writing niches include technology, entrepreneurship, marketing, and organizational leadership. He enjoys watching movies and TV shows in crime, mystery, and thriller genres and playing chess online in his spare time.
Recent Blogs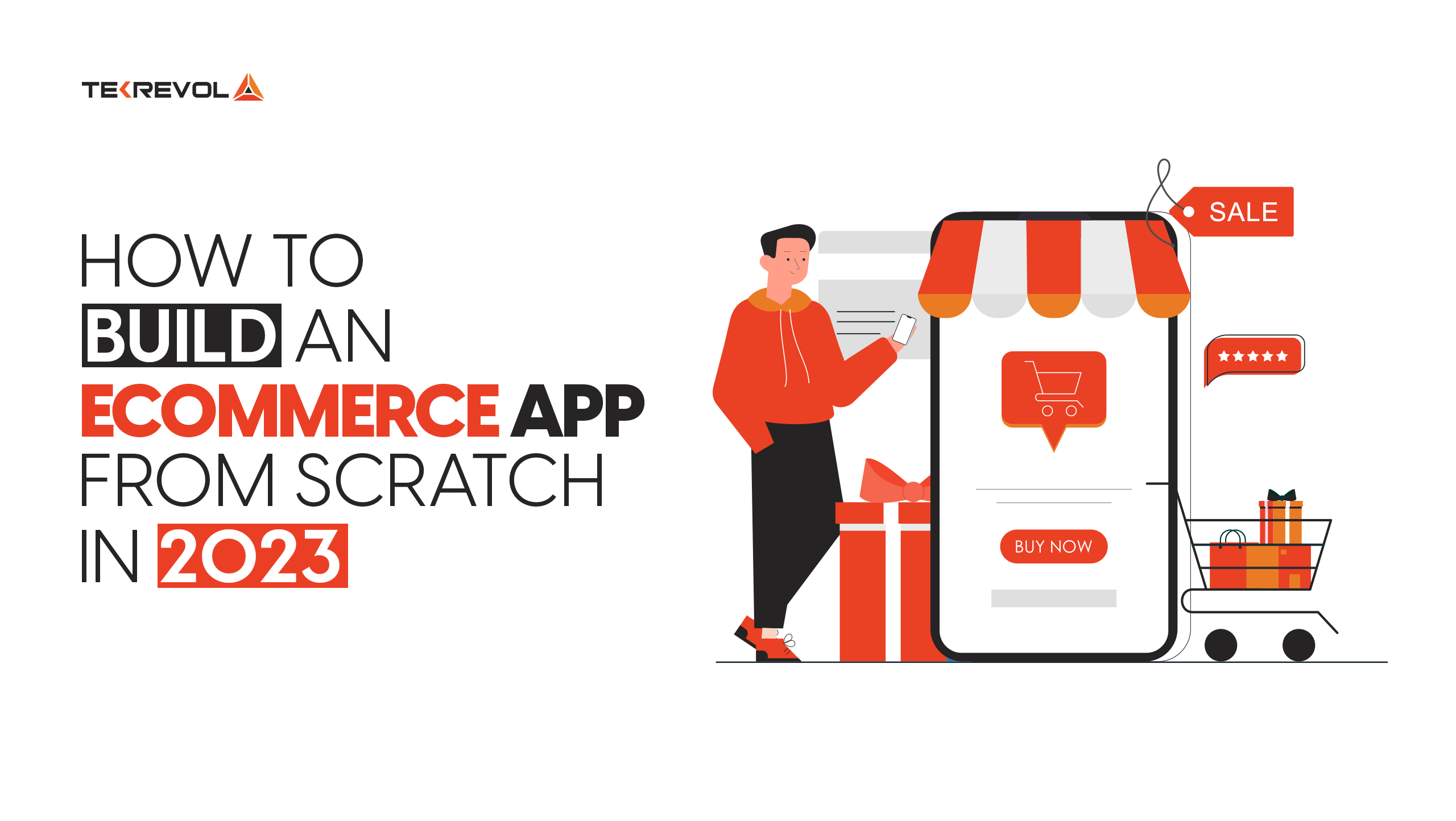 Tekrevol's Global Presence
Now expanding to multiple cities across USA, GCC region, Europe & Asia
Come meet us at a location near you!
USA
39899 Balentine Drive,
Newark, CA 94560
1301 Fannin St #2440,
Houston, TX 77002
501 E Las Olas Blvd Suite
230, Fort Lauderdale, FL
44 Tehama St, CA 94105, San Francisco
400 NW 26th St, FL 33127, Miami
740 15th St NW 8th Floor, DC 20005, Washington
CANADA
4915 54 St 3rd Floor
Red Deer, ABT T4N 2G7
UAE
Level 5, One JLT Tower 1 - Jumeirah Lakes Towers - Dubai, United Arab Emirates
Level 17, World Trade Center, Khalifa Bin Zayed the First Street, Abu Dhabi
Level 22 , West Tower, Bahrain Financial Harbour, Manama, Bahrain
Level 22, Tornado Tower, West Bay, Doha, Qatar
PAKISTAN
3/25, Block 5, Gulshan-e-Iqbal,
Karachi, Sindh 75650
USA
CANADA
PAKISTAN
UAE
talk to us
Got an idea?
Let's get in touch!
Let's discuss your project and find out what we can do to provide value.
I am interested in discussing my ideas with you for
COPYRIGHT 2023 TEKREVOL ALL RIGHTS RESERVED.