Hear it from our TekRevolutionaries
Author: Tekrevol |
September 2, 2022 -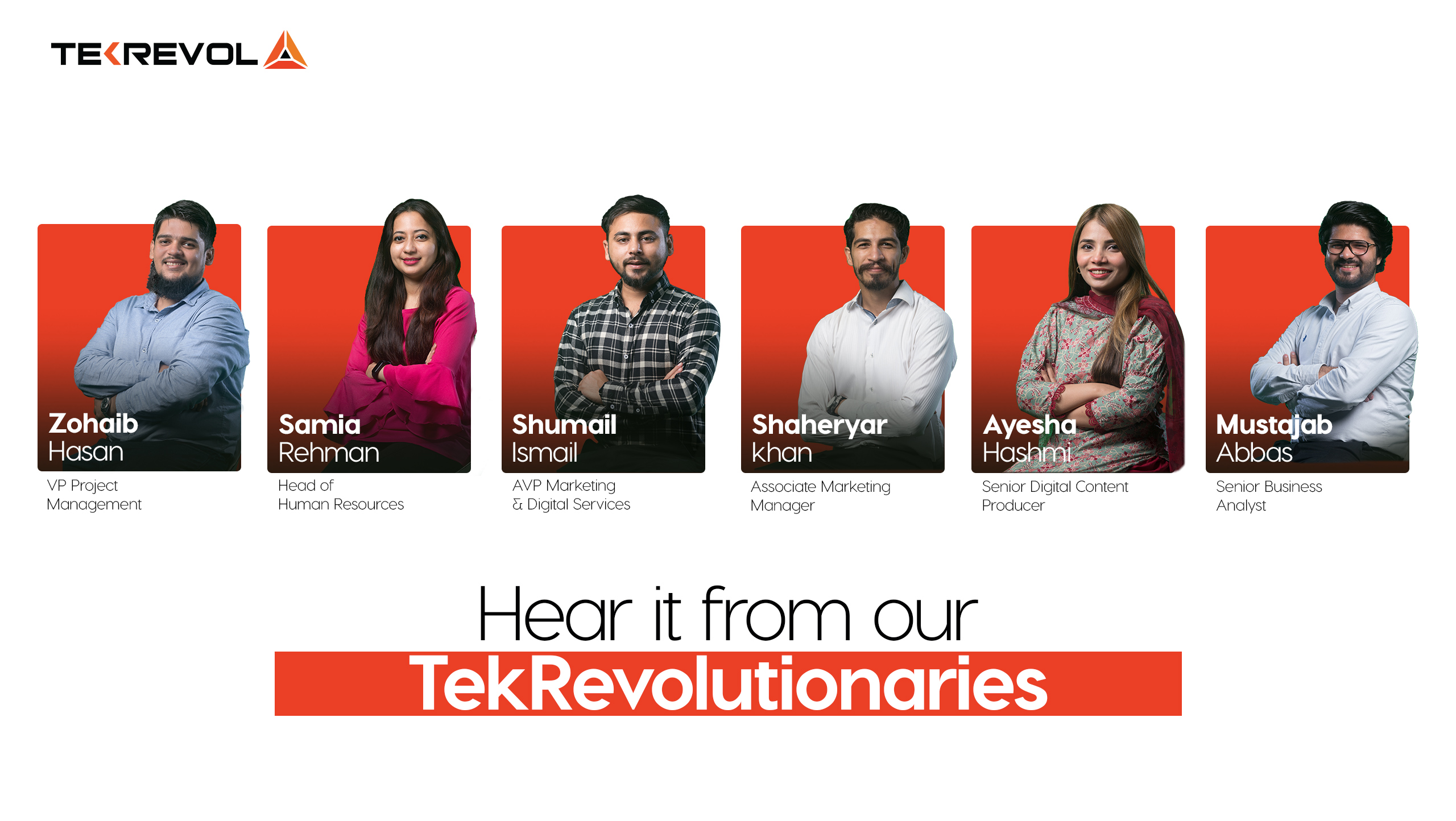 How has TekRevol created an impact on your life?

Zohaib Hasan – VP Project Management
Working at TekRevol, I realized this dynamic workplace has everything to offer. Whether it's excellent growth opportunities or flexible working hours, I believe the company has always been generous enough to grant. The best part however, still remains the constant "Hyper-growth" mode which helps us push our boundaries and move ahead.
Samia Rehman – Head of Human Resources
I joined TekRevol at the time, when after the pandemic, most IT startups were laying off employees and delaying their salaries. TekRevol gave me the opportunity to improve upon their HR department, creating effective processes and policies for the company. They gave me the autonomy, which many companies are generally reluctant to give to their HR department, to make hiring decisions and executing policies.
The best part is that the company's top management has a clear vision and that's what they expect their employees to have too.
I feel more independent working at TekRevol as the company has not only empowered me but their biannual growth cycle has enabled their workforce to tackle the current financial crunch too.
Shumail Ismail – AVP Marketing & Digital Services
TekRevol has influenced me in many different ways. It is this company that helped me grow into who I am today. it shaped me into someone capable of doing anything they set their mind to. From an SEO executive to AVP Marketing & Digital Services, TekRevol showed me how to grow beyond limits and become even better each day. The people I've had the privilege of working with at TekRevol – known as TekRevolutionaries – taught me valuable lessons about leadership and collaborating effectively with others. TekRevol taught me how to lead others with conviction while developing my own leadership skills; showing me what it means to be a leader myself – which led to shaping others into much better versions of themselves along the way. The co-founders have provided invaluable wisdom and guidance, which allowed me to gain hands on experience in Digital Marketing. At TekRevol there are no limits when it comes to growing as long as you put forth effort towards your goals, which makes them an impactful place as they provide opportunities for every TekRevolutionary to go beyond what they thought possible.
Shaheryar Khan – Associate Marketing Manager
TekRevol has given me an opportunity to learn and excel in my career. Each and every TekRevolutionary has helped me in my learning journey. TekRevol also provides an open place for me to sharpen my skills and demonstrate my knowledge; and that has led to my excelling at developing leadership qualities all while giving me confidence when it comes time for decisive action. Being part of this team fills me with immense joy.
Ayesha Hashmi – Senior Digital Content Producer
TekRevol is the first company in which I have completed a year working as a full-time content writer. I started out at TekRevol as a content writer, and in a very short time, I moved up to a managing role. I never knew that I was capable of understanding the basics of Marketing and leading a team with my leadership skills. However, the management and my coworkers' unwavering commitment to our shared success has given me the support I need to bring out my inner brilliance. My everyday schedule consists of learning, work, and fun. I always eat a snack when I go to work to give me energy before starting my workday. When you have to manage people, delegate duties, and organize your work, time goes by quickly. Between work hours, my great coworkers, management, and my recent obsession, "Nescafe Chilled Hazelnut Coffee", are what motivate me to work as hard as I can. I finally sign off at the end of the day, having completed all tasks and a clear idea of what I want to do the following day, just to return the next day and embark on an adventure that will propel me to new heights of achievement.
Mustajab Abbas – Senior Business Analyst
Coming to TekRevol made me see all the potential that was waiting inside of me. Everyone at TekRevol- from the CEO, Asim Bhai, to all employees- encouraged and challenged me every day. Becoming a better person has led to becoming a great business analyst- which meant being able to speak up and contribute ideas more easily. I learned so much about leadership skills such as showing people how they can progress in their careers while still staying loyal to themselves. My self-confidence flourished with every accomplishment; feeling constantly appreciated by my peers and superiors gave me motivation to push myself further than ever before -to accomplish whatever goals were placed upon my shoulders. Instead of just focusing on climbing higher on the corporate ladder (and forgetting about everything else), I learned how important it is focus on achieving both one's personal goals and those of the custom software development company -because without one or both, then nothing truly gets accomplished. I am grateful to be a part of this team and it is an honor to work alongside people who are so accomplished in their field.
Recent Blogs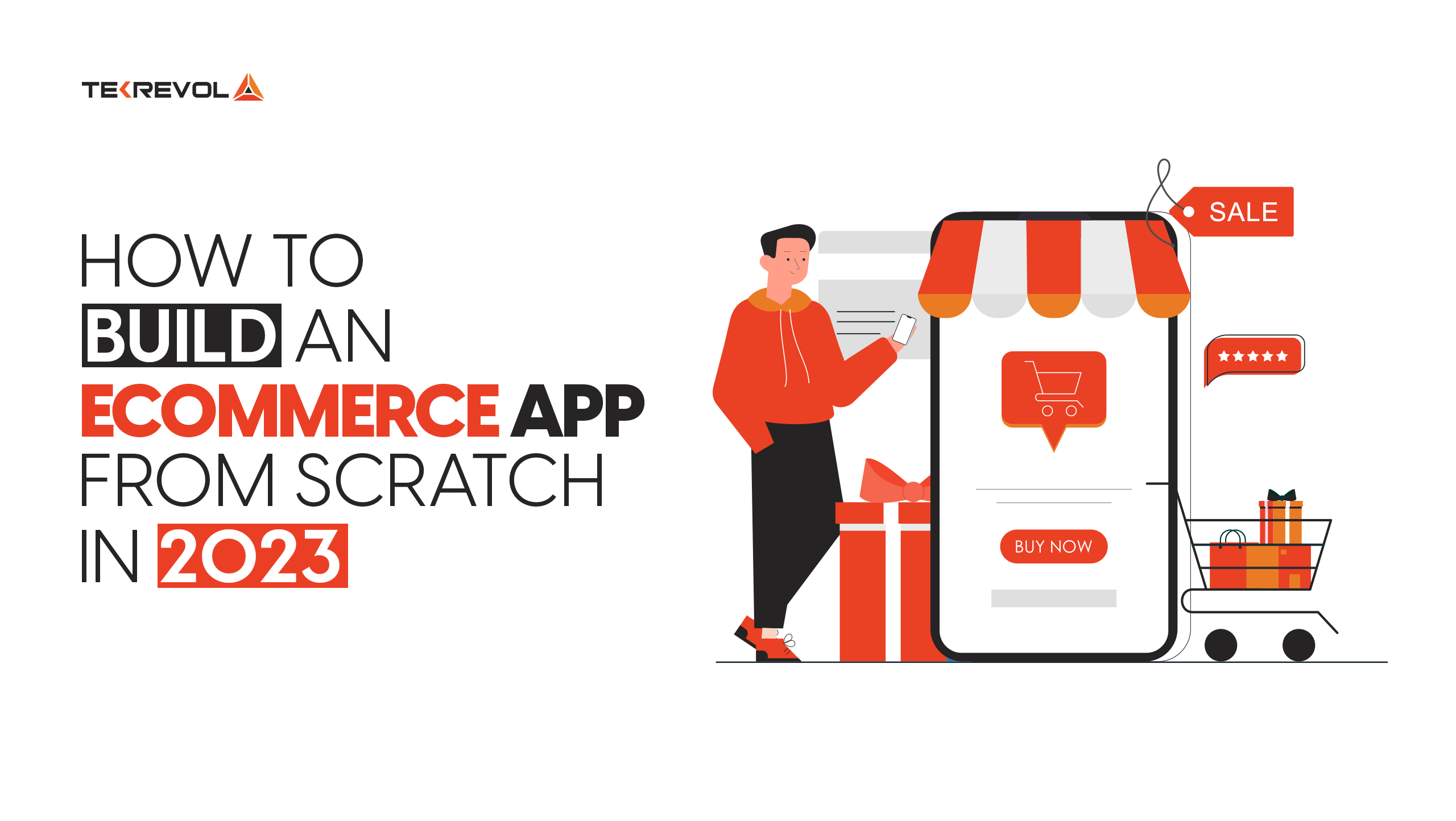 Tekrevol's Global Presence
Now expanding to multiple cities across USA, GCC region, Europe & Asia
Come meet us at a location near you!
USA
39899 Balentine Drive,
Newark, CA 94560
1301 Fannin St #2440,
Houston, TX 77002
501 E Las Olas Blvd Suite
230, Fort Lauderdale, FL
44 Tehama St, CA 94105, San Francisco
400 NW 26th St, FL 33127, Miami
740 15th St NW 8th Floor, DC 20005, Washington
CANADA
4915 54 St 3rd Floor
Red Deer, ABT T4N 2G7
UAE
Level 5, One JLT Tower 1 - Jumeirah Lakes Towers - Dubai, United Arab Emirates
Level 17, World Trade Center, Khalifa Bin Zayed the First Street, Abu Dhabi
Level 22 , West Tower, Bahrain Financial Harbour, Manama, Bahrain
Level 22, Tornado Tower, West Bay, Doha, Qatar
PAKISTAN
3/25, Block 5, Gulshan-e-Iqbal,
Karachi, Sindh 75650
USA
CANADA
PAKISTAN
UAE
talk to us
Got an idea?
Let's get in touch!
Let's discuss your project and find out what we can do to provide value.
I am interested in discussing my ideas with you for
COPYRIGHT 2023 TEKREVOL ALL RIGHTS RESERVED.