Career Advancement in Marketing & Advertising by Ramiz Roshan Ali
Author: Tekrevol |
February 2, 2023 -
Awareness
|
Life at Tekrevol
|
Marketing
|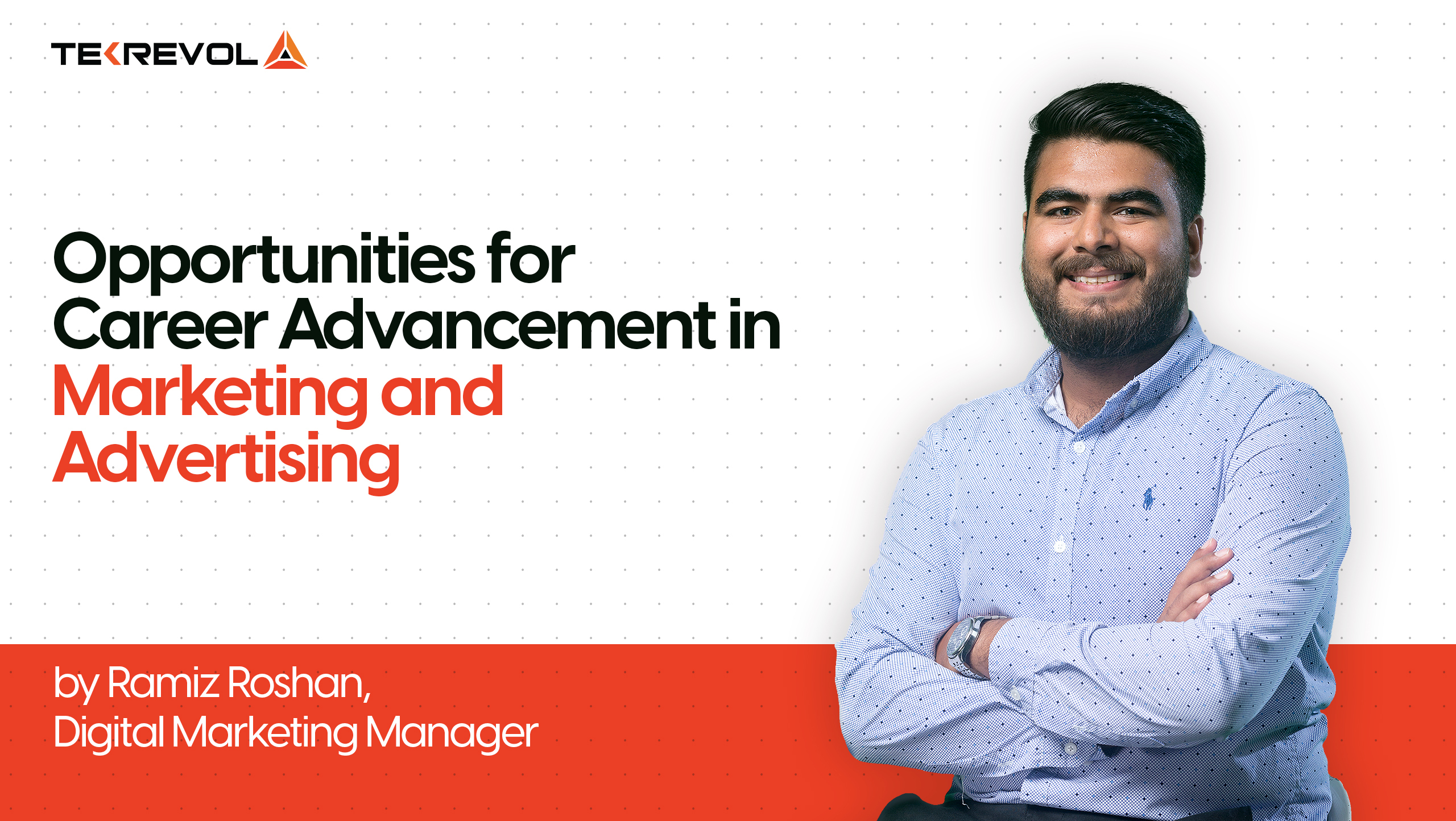 As a Digital Marketing Manager at TekRevol with over 6 years of experience in the field, I've seen first-hand the incredible opportunities that exist for students pursuing careers in marketing and advertising in Pakistan and globally. Whether you're studying media science, marketing or advertising, there are a multitude of paths you can take to build a successful and rewarding career. In this blog, I'll be offering advice on how to kickstart your career in this exciting industry.
Marketing Career Options for Media Science & Advertising Students in Pakistan

There are countless opportunities for students studying media science or advertising in Pakistan. You can choose to work in-house for a company, at an advertising agency, or as a freelancer. Some popular career paths include brand management, digital marketing, market research, and advertising.
How to Kickstart Your Career in Marketing
If you're just starting out in your career, there are a few key things you can do to get your foot in the door. Firstly, make sure to build a strong portfolio that showcases your skills and experiences. This can include projects you've worked on, case studies, and any relevant certifications. Secondly, network with people in the industry and attend industry events to learn more about the latest trends and opportunities.

How to Work While Studying
If you're still in school or university, it's a good idea to start working on your marketing skills as early as possible. You can do this by working on projects for local businesses, taking on internships, or volunteering with non-profit organizations. This will give you hands-on experience and help you build a strong portfolio that you can use to apply for jobs when you graduate.
How to Identify What Is Your Interest and Where to Start?
To figure out what type of marketing you're most interested in, it's important to gain a solid understanding of the industry as a whole. Read industry publications, attend events, and network with professionals to learn more about the different areas of marketing. From there, you can start to identify what you're most passionate about and look for opportunities to gain experience in that area.
How to Approach Companies & Recruiters for Opportunities
When you're looking for job opportunities, it's important to be proactive and reach out to companies and recruiters. Make sure your resume and portfolio are up-to-date and tailored to the types of positions you're interested in. It's also a good idea to connect with people in the industry on LinkedIn and attend industry events to build your network.
Personality Building & Development Importance
Your personal brand is just as important as your professional skills. Make sure to work on developing your communication skills, public speaking skills, and leadership skills. These will be critical in helping you succeed in your career and advancing to leadership positions.
Job Roles & Growth in Marketing
There are a variety of job roles in marketing, and each offers different opportunities for growth and advancement. Some popular job roles include brand manager, social media manager, digital marketer, and account manager. As you gain experience and skills, you may be able to move into more senior positions or even start your own marketing or advertising agency. The key to success in marketing and advertising is continuous learning and staying up-to-date with industry trends and advancements.
In conclusion, marketing and advertising is a dynamic and exciting industry with numerous opportunities for advancement and growth. Whether you're just starting out or are looking to take your career to the next level, it's important to build a strong portfolio, network with professionals, and continuously develop your skills and knowledge. With hard work and dedication, you can build a successful and rewarding career in marketing and advertising.
Recent Blogs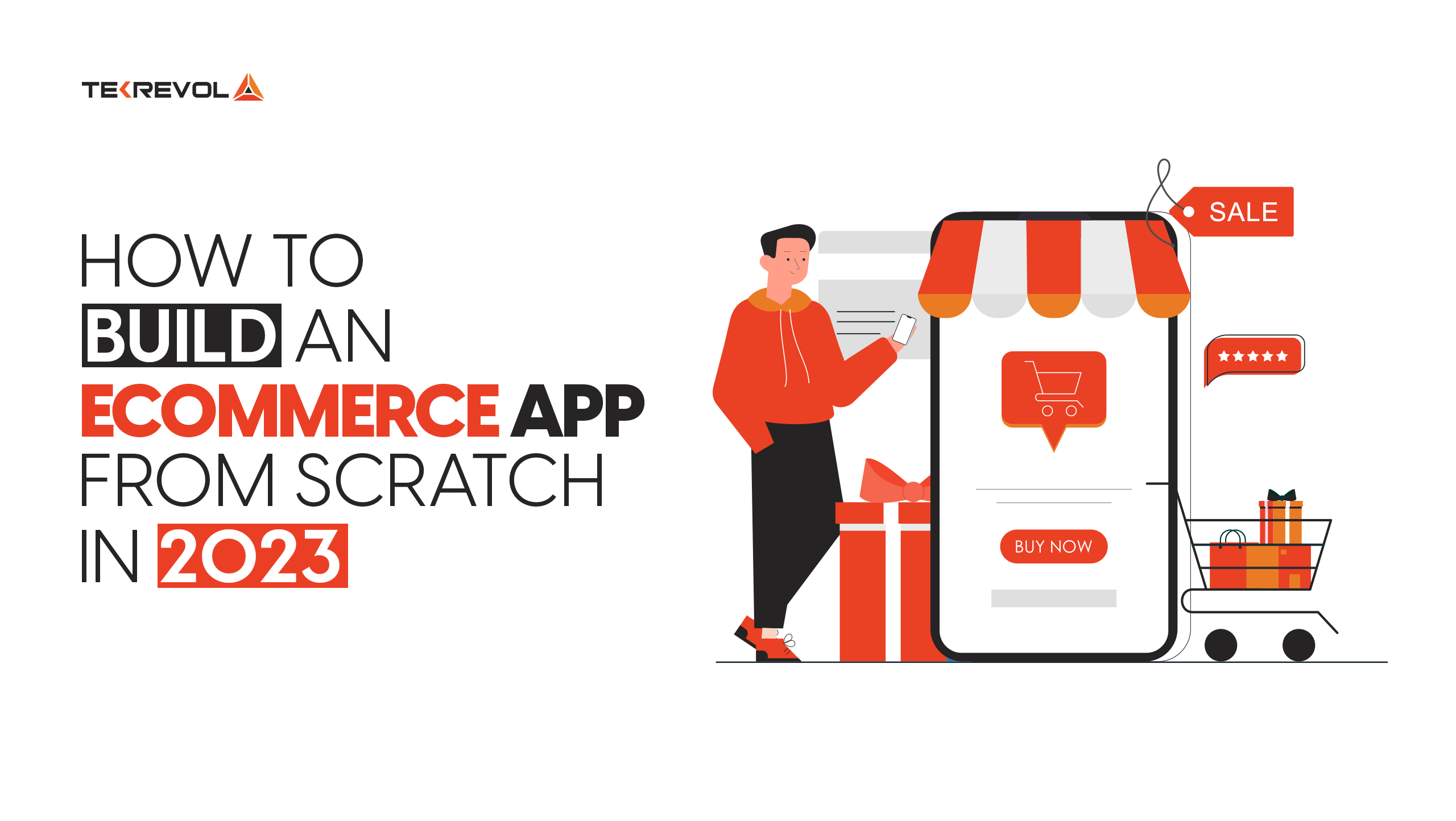 Tekrevol's Global Presence
Now expanding to multiple cities across USA, GCC region, Europe & Asia
Come meet us at a location near you!
USA
39899 Balentine Drive,
Newark, CA 94560
1301 Fannin St #2440,
Houston, TX 77002
501 E Las Olas Blvd Suite
230, Fort Lauderdale, FL
44 Tehama St, CA 94105, San Francisco
400 NW 26th St, FL 33127, Miami
740 15th St NW 8th Floor, DC 20005, Washington
CANADA
4915 54 St 3rd Floor
Red Deer, ABT T4N 2G7
UAE
Level 5, One JLT Tower 1 - Jumeirah Lakes Towers - Dubai, United Arab Emirates
Level 17, World Trade Center, Khalifa Bin Zayed the First Street, Abu Dhabi
Level 22 , West Tower, Bahrain Financial Harbour, Manama, Bahrain
Level 22, Tornado Tower, West Bay, Doha, Qatar
PAKISTAN
3/25, Block 5, Gulshan-e-Iqbal,
Karachi, Sindh 75650
USA
CANADA
PAKISTAN
UAE
talk to us
Got an idea?
Let's get in touch!
Let's discuss your project and find out what we can do to provide value.
I am interested in discussing my ideas with you for
COPYRIGHT 2023 TEKREVOL ALL RIGHTS RESERVED.