Nearshore Software Development – A Comprehensive Guide
Author: Kamran |
May 3, 2023 -
Software Development
|
Technology
|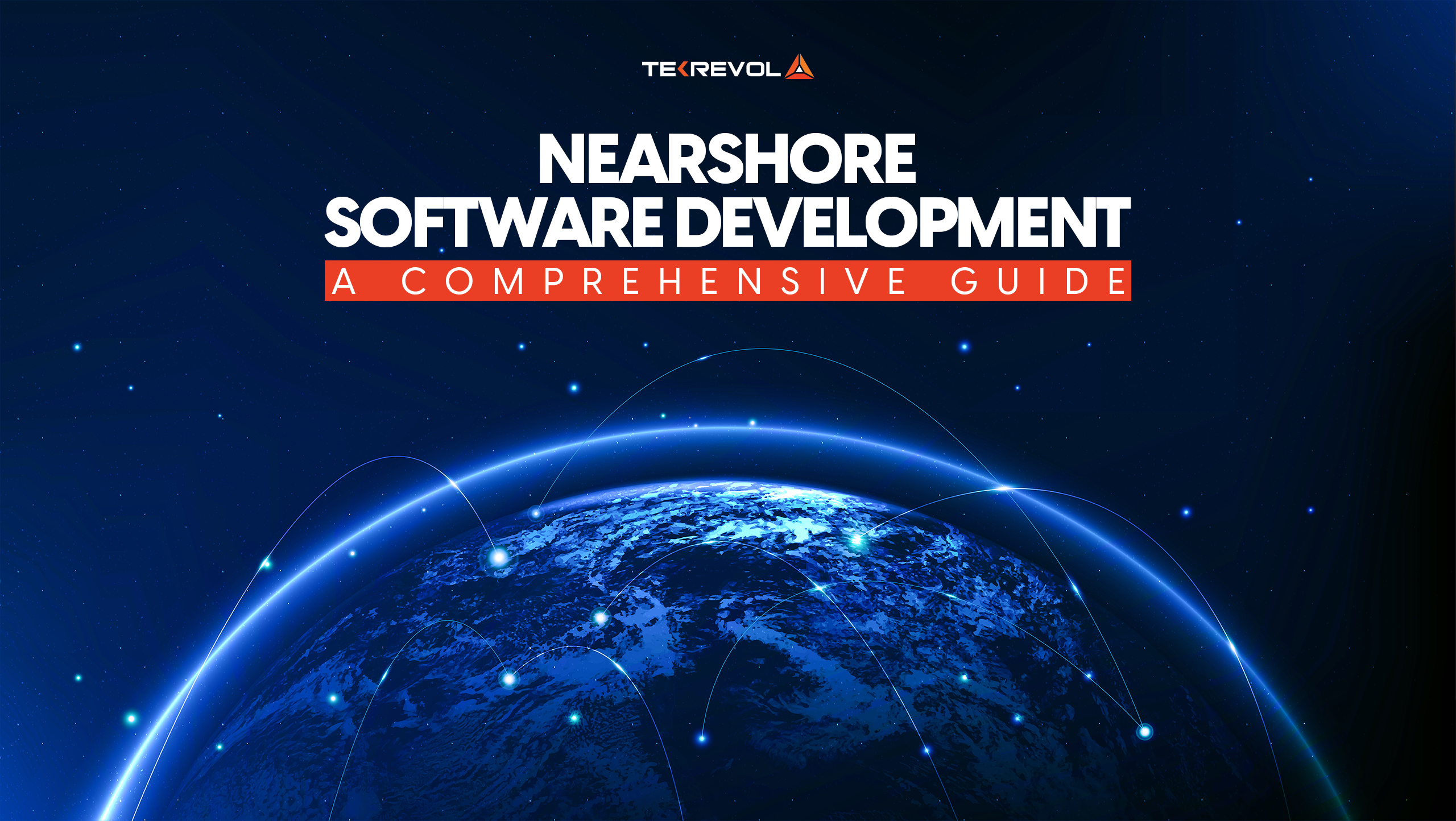 Outsourcing software development has become the new normal, especially with the shift towards remote after the recent pandemic. From future-oriented tech startups to Fortune 100 tech enterprises, almost every tech-related business now prefers outsourcing software development to an offshore or a nearshore software development company.
As we have already covered the benefits of offshore software development, we will discuss what nearshore software development is, how it differs from offshore software development, and how you, as a tech entrepreneur, can leverage nearshore software development to streamline operations and scale exponentially with minimum resources.
So without further ado, let's get started!
What is Nearshore Software Development?
Nearshore software development is an outsourcing model where a company outsources software development operations to software development companies in nearby countries with similar or overlapping time zones. (within a 1 -3 hour time difference)
To understand this better, let's say a software development company in Florida wants to outsource some development projects. If they outsource to software development teams in Canada or Mexico, it would be considered nearshore software development. However, if they choose to outsource to countries in Asia, Europe, or Middle East, it would be considered offshore outsourcing.
Nearshore software development has become a predominant business strategy as tech startups and enterprises save billions in annual expenses. But it's not just about cost saving – nearshore software development helps overcome talent gaps, reduce product time-to-market, avoid overhead expenses, and give you a definite edge over the competition regarding scalability, flexibility, and sustainability.
Onshore Vs Offshore Vs Nearshore Software Development ­­­­­­­­­
Both offshore and nearshore software development involves outsourcing to software development companies outside the country. While outsourcing software development can save entrepreneurs and ambitious startups a lot of time and resources, choosing the right software development outsourcing model is mandatory to fail-proof timely delivery and quality control.
Let's compare onshore, offshore and nearshore software development models on the most crucial parameters to determine which is best for you.
| Parameter |  Offshore | Nearshore | Onshore |
| --- | --- | --- | --- |
| Geographic Proximity | Remote locations,often in different time zones | Closer proximity, typically in neighboring countries or regions | Same country or region, easier to communicate in real-time |
| Cost | Lower hourly rates but additional costs for travel, infrastructure, and communication | Competitive rates, lower travel and infrastructure costs, and more accessible communication | Higher hourly rates, but lower travel and infrastructure costs, and easier communication |
| Timezone Overlap | Less overlap can lead to slower communication and longer development times | Moderate overlap can lead to more efficient communication and faster development times | More overlap can lead to efficient communication and speedier development times |
| Cultural Compatibility | Different cultural norms and practices can create communication and work style challenges. | More similar cultural norms and practices can lead to smoother communication and collaboration. | The same cultural norms and practices can lead to the smoothest communication and collaboration. |
| Language Barrier | Language barriers can create communication challenges and misunderstandings | Higher language proficiency leads to smoother communication and fewer misunderstandings | No language barriers can lead to the smoothest communication and fewer misunderstandings |
| Talent Pool | Access to a broader talent pool across the globe | Access to a diverse talent pool in neighboring countries or regions | Access to a talent pool limited to the same country or region |
| Data Privacy | Data privacy laws can vary widely across countries, leading to potential legal and security risks | More consistent data privacy laws in neighboring countries or regions | More consistent data privacy laws in the same country or region |
| Overall Risk | Higher risk due to potential communication, cultural, legal, and security challenges | Moderate risk due to potential communication and legal challenges | Lower risk due to fewer potential communication, legal, and security challenges |
Simply put, offshore software development offers lower hourly rates but can present communication, cultural, and legal challenges and potential security risks. Onshore software development provides the most effortless communication and collaboration due to being in the same country or region but also comes with higher hourly rates. Nearshore software development strikes a balance between the two, offering competitive rates, more accessible communication, and access to a diverse talent pool in neighboring countries or regions, with lower potential risks and challenges than offshore software development.
Benefits of Outsourcing to a Nearshore Software Development Company
Nearshore outsourcing is a low-risk, cost-effective software outsourcing model widely used by software development companies for the following benefits: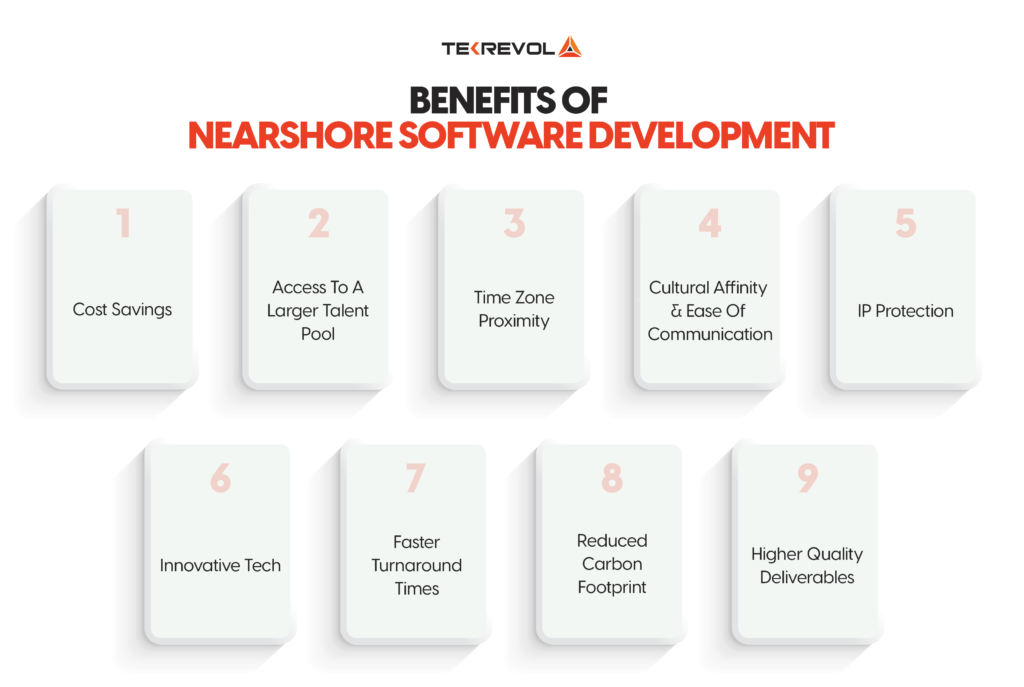 Cost savings
Nearshore software development companies offer cost savings compared to onshore providers without compromising on quality or skill. The lower labor costs and operating expenses in nearshore software development translate into significant business savings, which can be reinvested in other core business areas, such as marketing, research, and development.
Access to a larger talent pool
With nearshore software development, companies get access to a diverse pool of skilled software developers with expertise in multiple programming languages and other technical domains. It benefits businesses requiring specialization in AI, data science, and cybersecurity. Moreover, the talent pool in nearshore locations is often more affordable than onshore software developers, making it easier for businesses to access high-quality talent without breaking their banks.
Time Zone Proximity
Nearshore software development companies are often in similar time zones, making communication and collaboration more efficient. Businesses requiring constant interaction with their remote teams can benefit greatly from nearshoring, as it minimizes delays and improves response times. Moreover, similar time zones make scheduling meetings, conference calls, and other collaborative activities more effortless, saving time and improving productivity by considerable margins.
Cultural Affinity & Ease Of Communication
Nearshore development teams share similar cultural and language backgrounds, which can improve communication and foster collaboration. Cultural similarities make understanding each other's perspectives, values, and behaviors easier, resulting in stronger relationships and productivity. Language barriers are often less of an issue with nearshore software development companies, making it easier to communicate complex technical concepts.
IP Protection
Most nearshore locations offer stronger intellectual property laws and regulations, providing greater protection for confidential technology and information and technology. It's is a decisive factor for businesses dealing with sensitive customer data or proprietary technology, as it reduces the risk of theft, piracy, or other forms of intellectual property infringement.
Stronger IP protection is nothing short of a competitive advantage for technology businesses, as they can protect their investments in research and development.
Innovative Tech
Nearshore locations offer access to emerging technologies and trends, bringing fresh insights and innovation to the development process. Nearshore teams work with a variety of clients and industries, giving them exposure to different technologies and approaches.
Nearshore locations often have a vibrant startup ecosystem, which can provide access to innovative ideas and disruptive technologies.
Faster Turnaround Times
Nearshore teams can provide faster turnaround times and improve time-to-market thanks to greater operational efficiency and effective project management practices. Nearshore software development teams often have a more streamlined development process, with fewer bureaucratic hurdles and more agile project management. Moreover, nearshore teams can often work more closely with their clients, leading to more efficient collaboration and faster resolution of issues.
Reduced Carbon Footprint
Nearshore development can reduce carbon footprint and environmental impact by avoiding long-distance travel and communication while still being able to work with a remote team. Nearshore locations are often closer to their clients, reducing the need for long-distance travel and communication. Furthermore, nearshore development companies often have a more eco-friendly approach to business, focusing on sustainable practices and reducing environmental impact.
Higher Quality Deliverables
Nearshore development teams often deliver higher quality products and services due to their expertise, focus on quality assurance and adherence to industry standards. Nearshore development companies often have access to state-of-the-art technology and resources, enabling them to deliver cutting-edge solutions.
Nearshore teams also strongly focus on quality, with rigorous testing and quality assurance processes that ensure products and services meet or exceed industry standards.
Nearshore Software Development in the Tech Industry
Google, Cisco, Intel, and similar tech leaders leverage nearshore software development to access diverse talent pools, maintain quality standards, and reduce costs. For instance, Google works with nearshore teams in Latin America and Europe to develop software for its search, advertising, and other products. Similarly, Cisco's nearshore development teams in Mexico and Costa Rica work on networking projects, while Intel outsources software development for its processors to nearshore locations like Brazil.
By outsourcing to nearshore software development companies, these tech giants get access to seasoned software developers, reduce labor costs, and accelerate their development processes while freeing up internal resources for more critical tasks.
Discover How Nearshore Software Outsourcing Can Help You Scale Faster

Book your free consultation with our software outsourcing teams in Canada, Europe, Asia, and the GCC
Nearshore Software Development in Healthcare
Healthcare providers and pharmaceutical companies also turn to nearshore software development to develop new medical technologies, healthcare software solutions, and mobile health applications. Major companies in the healthcare industry, such as Pfizer, Roche, and Novartis, outsource software development to nearshore locations in Latin America and Eastern Europe to access specialized talent, reduce development costs, and improve the time-to-market for new products.
Nearshore software development companies also help healthcare businesses navigate complex regulatory requirements and ensure compliance with local laws.
Nearshore Software Development in Finance
As the finance industry grapples with digital transformation and evolving customer needs, nearshore software development has emerged as a critical tool for staying competitive. Top financial institutions like JPMorgan Chase, Goldman Sachs, and HSBC are leveraging nearshore development teams in countries like Mexico, Costa Rica, and Poland to accelerate time-to-market while maintaining high levels of quality and adhering to complex regulatory and compliance requirements.
With the finance industry rapidly evolving, nearshore software development is poised to play an increasingly critical role in driving innovation, improving customer experiences, and delivering the next generation of financial products and services.
How to Choose a Nearshore Software Development Company?
Choosing the right nearshore software development company is crucial for maintaining scalability with sustainability. Here are some key steps to help you find the right nearshoring company:
Search on Trusted Review Platforms
Do your research and look for reviews of nearshore development companies on trusted platforms such as Clutch, GoodFirms, and Upwork. Check the company's ratings, reviews, and feedback from previous clients. Look for companies with high ratings and positive reviews to ensure you work with a reliable and reputable software development company.
TekRevol is an Inc. 5000 Company with 4.8 Ratings on Clutch
Conduct Interviews with the Technical Teams
Before finalizing your nearshore software development partner, schedule interviews with the technical team. Ask them about their experience, skills, and how they plan to approach your project. It will help you understand their level of expertise, communication skills, and work methodology. Assessing the language skills and cultural fit of your nearshore development partner is also mandatory for a long-term, uninterrupted work relationship.
Get Quotes from Multiple Nearshore Development Companies
It's important to get quotes from multiple nearshore development companies to compare pricing, timelines, and service offerings. Be clear about your project requirements, scope, and budget to receive accurate quotes. Consider the hourly rate and the available workforce size to ensure you get a fair deal.
Sign the NDA and Other Necessary Paperwork
Maintaining confidentiality and data security is the key to successfully outsourcing software development. Before starting the project, sign a non-disclosure agreement (NDA) and conduct other necessary paperwork to protect your intellectual property rights. Ensure you have all the legal documentation in place to avoid future disputes or legal issues.
Final Thoughts
Outsourcing has become a predominant business strategy. And if used correctly, it can give you an unfair competitive edge over the competition in terms of cost-effectiveness, time-to-market, and scalability. However, choosing the right software development outsourcing model from offshore, onshore, and nearshore software development is the key to creating entry barriers to competition and achieving exponential, sustainable growth.
Outsource Software Development to TekRevol

Learn how you can scale three times faster by outsourcing software development to our seasoned development teams across the globe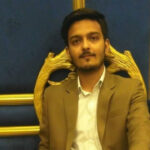 Author : Kamran
Kamran Arshad is a computer science graduate with a knack for marketing and copywriting. He helps businesses define their brand voice and convert prospects into customers by creating scroll-stopper writing pieces. His favorite writing niches include technology, entrepreneurship, marketing, and organizational leadership. He enjoys watching movies and TV shows in crime, mystery, and thriller genres and playing chess online in his spare time.
Tekrevol's Global Presence
Now expanding to multiple cities across USA, GCC region, Europe & Asia
Come meet us at a location near you!
USA
39899 Balentine Drive,
Newark, CA 94560
1301 Fannin St #2440,
Houston, TX 77002
501 E Las Olas Blvd Suite
230, Fort Lauderdale, FL
44 Tehama St, CA 94105, San Francisco
400 NW 26th St, FL 33127, Miami
740 15th St NW 8th Floor, DC 20005, Washington
CANADA
4915 54 St 3rd Floor
Red Deer, ABT T4N 2G7
UAE
Level 5, One JLT Tower 1 - Jumeirah Lakes Towers - Dubai, United Arab Emirates
Level 17, World Trade Center, Khalifa Bin Zayed the First Street, Abu Dhabi
Level 22 , West Tower, Bahrain Financial Harbour, Manama, Bahrain
Level 22, Tornado Tower, West Bay, Doha, Qatar
PAKISTAN
3/25, Block 5, Gulshan-e-Iqbal,
Karachi, Sindh 75650
USA
CANADA
PAKISTAN
UAE
talk to us
Got an idea?
Let's get in touch!
Let's discuss your project and find out what we can do to provide value.
I am interested in discussing my ideas with you for
COPYRIGHT 2023 TEKREVOL ALL RIGHTS RESERVED.