How Mobile Apps Are Revolutionizing Ecommerce Businesses
Author: Saba Sohail |
September 13, 2021 -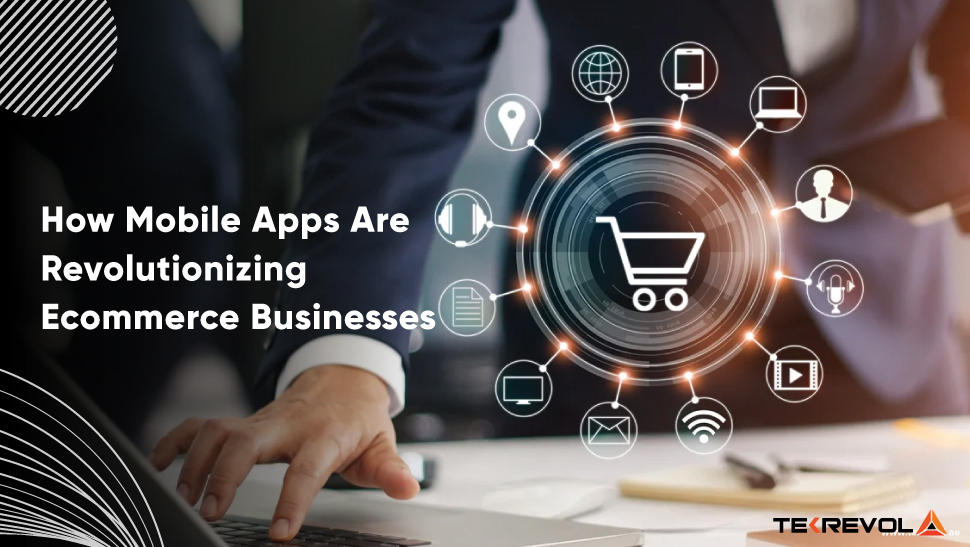 Mobile apps teleport your products right into your shoppers' hearts and hands – no matter where in the world they are!
mCommerce applications have changed the way customers buy products and services. Digital shoppers are expected to grow up to 2.14 billion by the end of 2021. Most importantly, they are more likely to complete a purchase (and return for shopping) on mobile apps because of the speed, convenience, personalization, privacy, and carts – to count a few.
There are a few amazing platforms today that make online sales easier. One such platform is Shopify.
Shopify is a known name in the world of e-commerce platforms that makes it convenient for established brands and aspiring online sellers to set up their online businesses and start selling with ease. If you want to know more, here are the top 8 Shopify benefits.
All these features can be seamlessly integrated into an eCommerce mobile application that can be built with all the custom features and functions.
Retail businesses should seriously consider scaling up with a mobile app. It is not only a digital asset that will bring future economic benefits and improve the ROI but a strategic decision that will pay for itself.
Building onto this narrative, here are 6 profitable ways how mobile apps are changing the business dynamics for good.
And if you think that's impressive, wait till the VR technology for ecommerce is commercialized. With VR, businesses can give their audiences an entirely new perspective to evaluate the product that they're about to buy.
They can explore different tangents of the product, skim through the inventory like never before, and in a nutshell, make the purchase far more convincingly than they used to.
1. Be where your shoppers are.
When you provide a digital platform to your audience, your products become all the more accessible and the right customers can order within seconds.
A mobile app gives you the opportunity to be in your customer's reach day or night: in their pockets and palms whenever they want. Send in push notifications when you launch new products, announce sales, release freebies, offer discounts and coupons, or just update catalog information.
Remember that businesses are all about customers. When you have a strong connection with your ideal customer, that's when your business is on the right track. With a mobile app (and not a mobile site), you are with your customer when they are drinking coffee, boarding Uber, or watching 'Breaking Bad.' App features like chatbots, microtargeting, remind me later, and product updates will keep you on your customer's mind.
2. Generate higher revenue.
With mCommerce apps, retail entrepreneurs can take their businesses to new heights. Not only does it solve the ever-growing managerial issues, but it also helps earn more profit. In simple words, mobile apps can turn interactions into transactions as they guarantee higher conversion rates.
In 2021, mobile phones are estimated to capture a 72.9% share of overall eCommerce sales – thanks to pandemics too!
A businessman, who is also the producer, manufactures and markets a product, sells it, experiments with it, creates innovation, makes more products, and analyzes the sale patterns. The metrics are enough to show which products are gaining attention, impressions, clicks, likes, and ultimately go to wishlists and carts.
This helps businesses evaluate the performance of their new products, find their cash cows, and focus on what's going to sell more, contrary to a brick-and-mortar store where you need physical products on the shelf so they sell.
Other than this, businesses can also leverage the power of affiliates right from their apps. Make your happy customers your brand ambassadors too.
How does affiliate marketing work in mobile apps?
For this, you can integrate your app with social media, persuade your customer to share the product, and promise them a share of your profit. Your buyers share their affiliate link with friends and family, earn a referral commission or a cashback and indirectly market the business.
This way, you can scale up like 81% of global brands currently using affiliate marketing.
3. Save operational costs.
Retail businesses ultimately experience greater profitability using either of the two approaches:
they increase the price of their products
or reduce their costs of production.
And as the eCommerce industry becomes more competitive, controlling costs is the faster way to get higher profit margins.
Considering this, mobile e-commerce apps make it easier to manage inventory, analyze sales, and process budgeted production in real-time.
If you also package and deliver products, you can somewhat learn from this strategy of Uber:
The nearest driver in distance accepts the ride.
Similarly, the nearest delivery guy could pick up the order from the nearest warehouse and deliver it to your customer's doorstep in a stipulated time. While this specific delivery service feature is native to on-demand apps, you can ask your e-commerce app developer to integrate it into your online shopping app.
4. Establish brand loyalty.
Because online shopping has redefined the buying patterns altogether, it has got wildly easier to establish brand loyalty. The mobile app can become the source of gainful engagement for your customer and your business.
Other than providing quality products and services, which of course plays a 50% role in positioning you in good brands, your prompt customer care, responsiveness to customer's requests, and rewarding them for their loyalty do make a great difference. During the pandemic, when the brick-and-mortar stores couldn't, the mobile applications kept the shoppers hooked. And now, most of the shoppers do not want to go out and buy, rather, they choose to order from their applications.
Through the mobile app, businesses can reward their loyal customers with cashback opportunities, free dinner vouchers, discounted access to a premium service, and whatnot. And next time when they would feel like buying a red shirt or a speaker, they wouldn't go anywhere but open and scroll through your mobile app.
5. Analyze your business growth in real-time.
Mobile apps now have dedicated admin panels that show reports and summaries in real-time. With financial dashboards, you can keep your logistics, order values, employee attendance, insights about your target audience, daily bookings, daily earnings, and expenses at your fingertips. And business analysis done right helps with setting up new growth goals too!
You get an order, that adds up in the updated report. A customer makes a refund request, that adds up in the report. Filter products that have the highest orders and make more of them. Filter products that have the lowest sales value or refund requests, then find out the reasons behind the low performance and take necessary actions.
6. Gain competitive advantage
Depending on your size of business, your business rivals may or may not already have a mobile app. Now, both of these situations imply you shouldn't miss out on a mobile app.
Firstly, being in an industry where your competitors do not already have an app, you can be an early bird, gain a competitive edge and capture a bigger market share.
Secondly, if your rivals already provide the app facility, you shouldn't miss out on this highly profitable digital selling channel.
Mobile Shopping Apps vs. Mobile Websites
When we compare the usability features, interfaces, comfort, convenience, speeds, and user preference, mobile apps win. Statistically speaking, people use at least 1 out of 2 shopping apps on their smartphones every week (Google Trends).
Here is a breakdown of why more and more people want to buy from apps but not mobile sites:
Mobile apps give a more personalized shopping experience. Users can password-protect apps, and install antivirus programs on their devices to secure their shopping accounts. On the contrary, hackers can obtain payment information, and hijack shopping sessions when users browse through mobile sites, especially on public Wi-Fi.
Apps load faster than sites, with the products in wish lists then and there. Mobile shopping websites relatively limit your reach if users don't accept or delete cookies, or disable notifications.
Users tend to check their mobile apps because of the convenience and their virtual presence on the device. In comparison, sites require users to open a browser than surf the webpage.
Your mobile shopping app will win if it can be used offline – which is conceptually impossible with websites.
10 Must-Have Features for Mobile Shopping Apps
From a user's perspective, a mCommerce should have all of these features:
Multiple online payment options
Share credits
Wish list and carts
Share on social media
Push Notifications
Product Ratings and Feedback
24*7 Live Chat Support
Loyalty programs, vouchers, and coupons sections
Offline mode
Product filters
Other than these features, make sure your business app is cross-platform and bug-free, offers easy navigation and exceptional user experience, has a matching brand identity, and is integrated with an analytics dashboard for admins.
Frequently Asked Questions
What are the best mobile shopping apps?
Amazon, Walmart, eBay, Ibotta, Target, Groupon, and Etsy are some of the most popular brands with top-performing mobile apps (Statista).
Is a shopping app worth it for my business?
Yes. A shopping app is really important for any business, especially if your business already has a web presence. Mobile apps result in higher conversion rates, allow the personalized experience to users, generate more profit, control business costs, and build brand loyalty.
What is the cost of a mobile shopping app?
Costs for mobile eCommerce development may vary depending upon the features. More the utility features, the higher the app development cost.
Should I buy a subscription-based app for my business?
App development companies usually provide multiple options. You can either buy an app with one-time upfront costs, with full rights over your digital asset. Or, you can choose to subscribe on recurring monthly or yearly charges like rentals.
Have a million-dollar e-commerce app idea? We can help you turn it into a successful digital reality!
Wrapping Up…
Considering the number of growing mobile users, businesses going super digital, and more apps hitting the market, we can only see these mCommerce applications taking over the online shopping world. Market trends show that these apps are no more an expense only tycoons can afford, but an investment that leads to ten folds growth.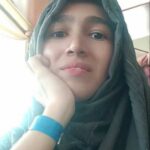 Author : Saba Sohail
Saba is all about strategic leadership and tech-led transformation. She comprehends, incubates, and iterates the idea of integrating tech-powered solutions and converts her knowledge into simple, valuable, and actionable blogs for tech leaders and businesses, much like TekRevol does with their products and solutions.
Recent Blogs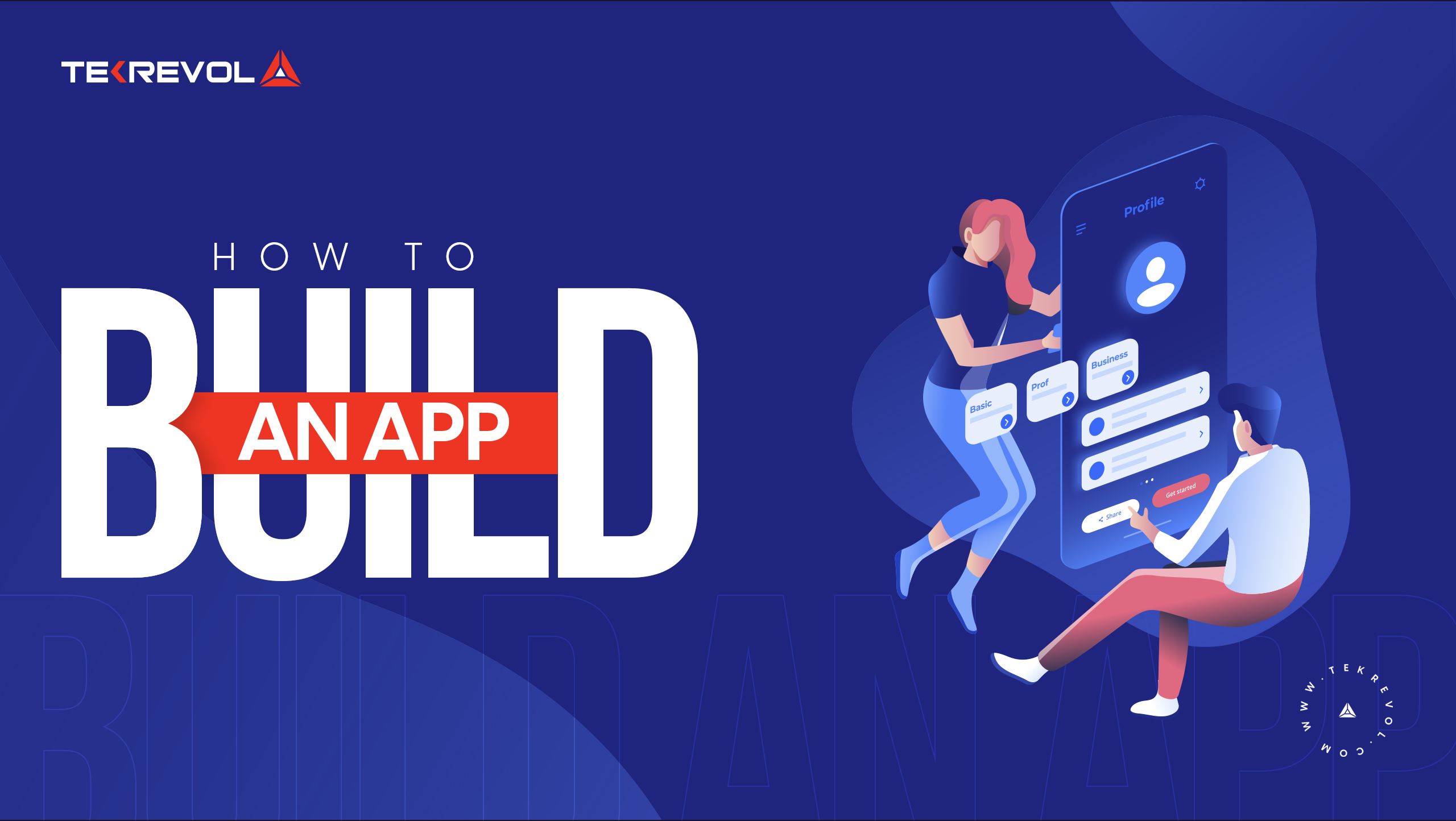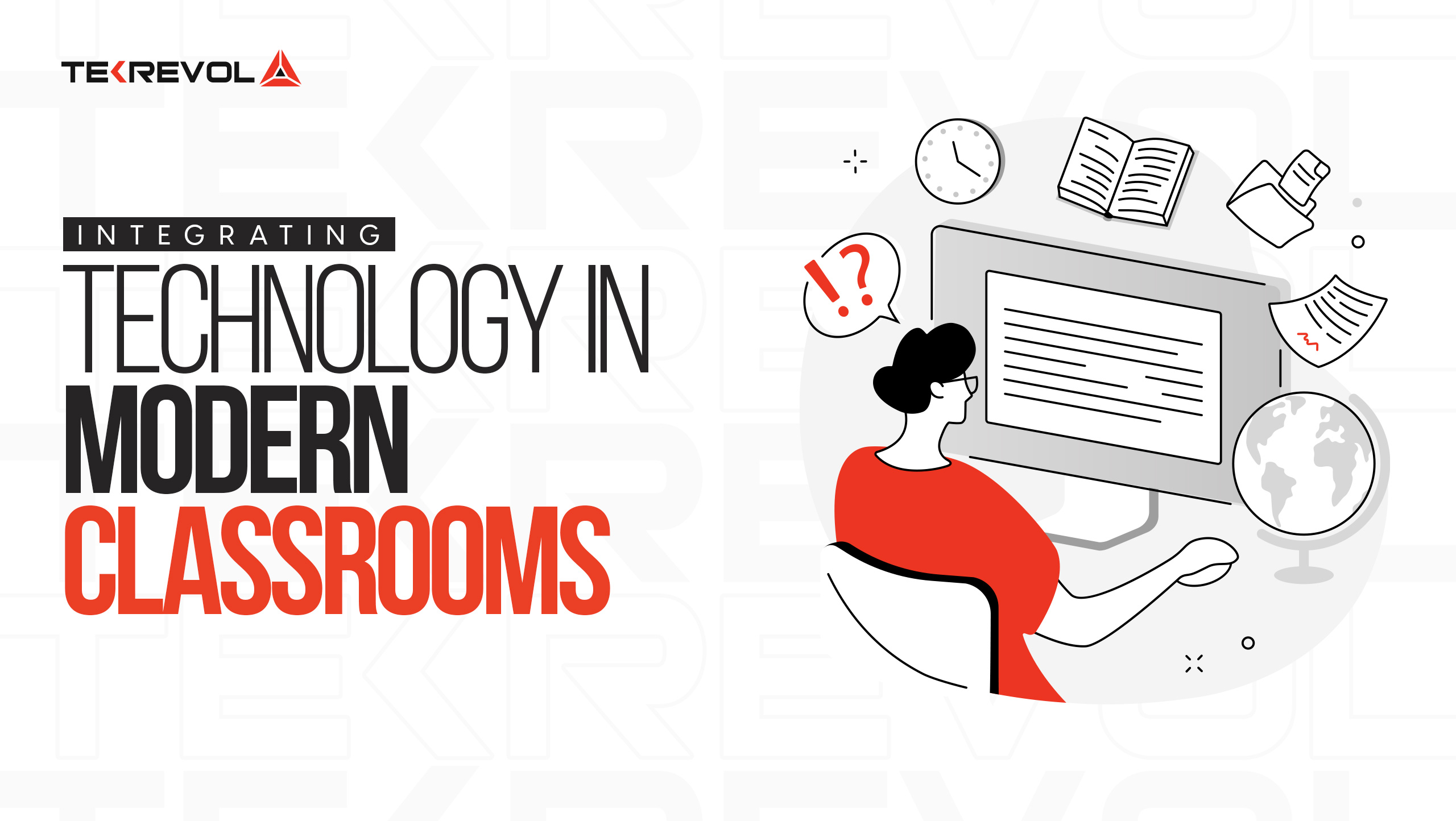 Tekrevol's Global Presence
Now expanding to multiple cities across USA, GCC region, Europe & Asia
Come meet us at a location near you!
USA
39899 Balentine Drive,
Newark, CA 94560
1301 Fannin St #2440,
Houston, TX 77002
501 E Las Olas Blvd Suite
230, Fort Lauderdale, FL
44 Tehama St, CA 94105, San Francisco
400 NW 26th St, FL 33127, Miami
740 15th St NW 8th Floor, DC 20005, Washington
CANADA
4915 54 St 3rd Floor
Red Deer, ABT T4N 2G7
UAE
Level 5, One JLT Tower 1 - Jumeirah Lakes Towers - Dubai, United Arab Emirates
Level 17, World Trade Center, Khalifa Bin Zayed the First Street, Abu Dhabi
Level 22 , West Tower, Bahrain Financial Harbour, Manama, Bahrain
Level 22, Tornado Tower, West Bay, Doha, Qatar
PAKISTAN
3/25, Block 5, Gulshan-e-Iqbal,
Karachi, Sindh 75650
USA
CANADA
PAKISTAN
UAE
talk to us
Got an idea?
Let's get in touch!
Let's discuss your project and find out what we can do to provide value.
I am interested in discussing my ideas with you for
COPYRIGHT 2023 TEKREVOL ALL RIGHTS RESERVED.