Can you Trust ChatGPT? An insightful blog by Mr. Asim Rais Siddiqui
Author: Tekrevol |
March 7, 2023 - TekRevol Team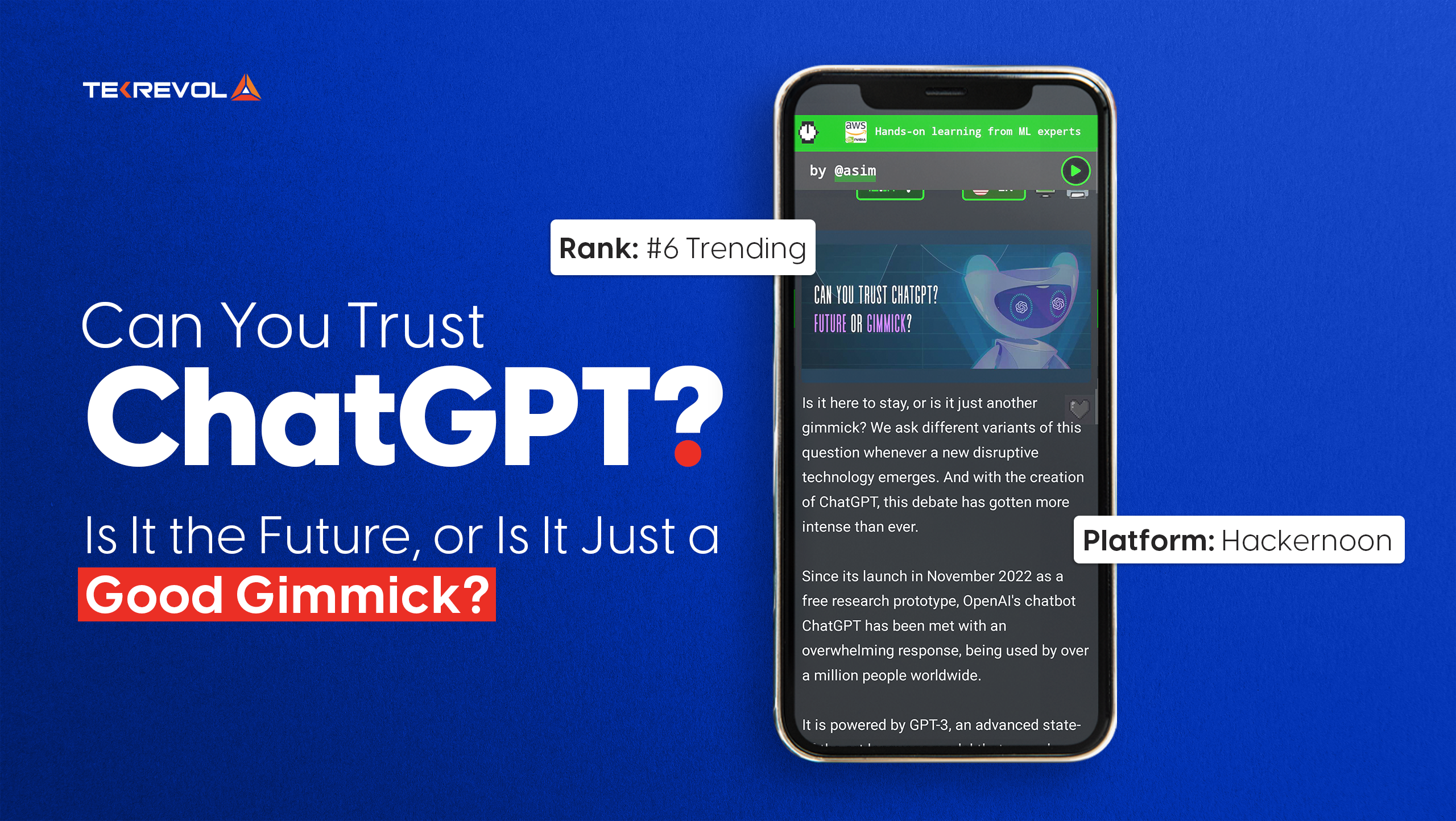 ChatGPT, an AI language model developed by OpenAI, has garnered widespread attention for its impressive ability to understand natural language and generate human-like responses. However, like any AI model, its responses are only as accurate as the data it has been trained on. Since not all information on the internet is correct, there is a possibility that ChatGPT could provide misleading results.
In his recent blog post on Hackernoon, technology and software industry expert Asim Rais Siddiqui addresses a crucial question: Can you trust ChatGPT? Siddiqui conducts a thorough analysis of the accuracy of ChatGPT's responses and compares its performance to that of other AI models.
The blog post is divided into three sections, each with its own subheading. The first section, "A Revolutionary Piece of Technology?", examines the potential of ChatGPT to revolutionize the field of natural language processing. Siddiqui provides examples of how the technology can be used, such as in chatbots, customer service, and content generation.
The second section, "Or a Pocket Nuclear Bomb?", addresses the limitations and potential dangers of ChatGPT. Since the model's responses are generated based on the data it has been trained on, there is a risk that it could provide incorrect or biased information. This could have serious implications, particularly in fields such as medicine or finance. Siddiqui discusses the importance of monitoring and verifying ChatGPT's responses to ensure that they are accurate and reliable.
Finally, the third section, "Fate of ChatGPT", provides insights into the future of the technology. Siddiqui discusses the potential for ChatGPT to evolve and improve, as well as the challenges that lie ahead. He emphasizes the importance of responsible use of AI and the need to address issues such as bias and ethics.
In conclusion, ChatGPT is an impressive technology that has the potential to revolutionize the field of natural language processing. However, as with any AI model, there are limitations and potential dangers that must be addressed. Siddiqui's blog post provides a thoughtful and informative analysis of ChatGPT's strengths and weaknesses and offers insights into its future. To read the full post, head to Hackernoon with the following link: https://hackernoon.com/can-you-trust-chatgpt-is-it-the-future-or-is-it-just-a-good-gimmick
Recent Blogs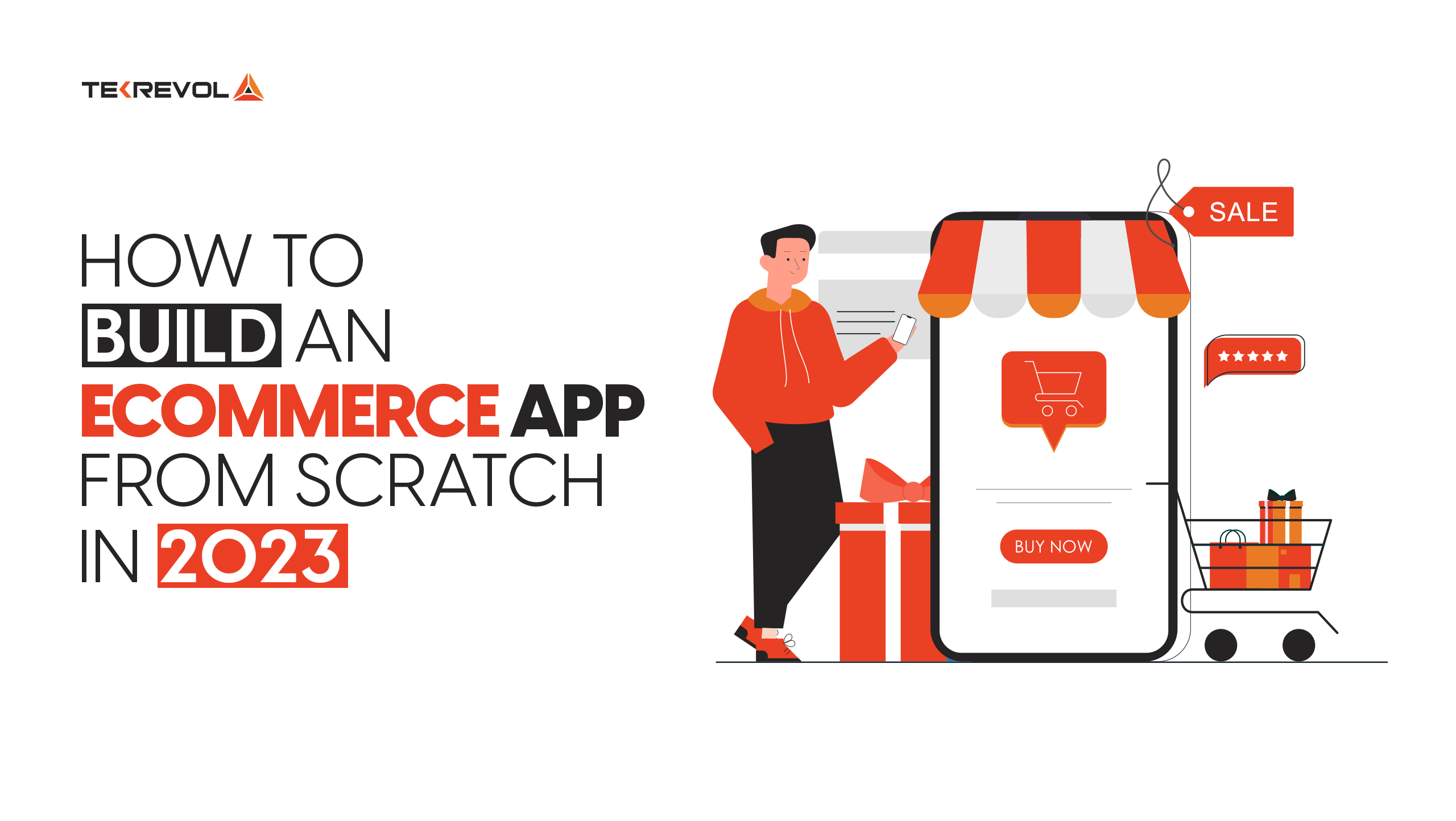 Tekrevol's Global Presence
Now expanding to multiple cities across USA, GCC region, Europe & Asia
Come meet us at a location near you!
USA
39899 Balentine Drive,
Newark, CA 94560
1301 Fannin St #2440,
Houston, TX 77002
501 E Las Olas Blvd Suite
230, Fort Lauderdale, FL
44 Tehama St, CA 94105, San Francisco
400 NW 26th St, FL 33127, Miami
740 15th St NW 8th Floor, DC 20005, Washington
CANADA
4915 54 St 3rd Floor
Red Deer, ABT T4N 2G7
UAE
Level 5, One JLT Tower 1 - Jumeirah Lakes Towers - Dubai, United Arab Emirates
Level 17, World Trade Center, Khalifa Bin Zayed the First Street, Abu Dhabi
Level 22 , West Tower, Bahrain Financial Harbour, Manama, Bahrain
Level 22, Tornado Tower, West Bay, Doha, Qatar
PAKISTAN
3/25, Block 5, Gulshan-e-Iqbal,
Karachi, Sindh 75650
USA
CANADA
PAKISTAN
UAE
talk to us
Got an idea?
Let's get in touch!
Let's discuss your project and find out what we can do to provide value.
I am interested in discussing my ideas with you for
COPYRIGHT 2023 TEKREVOL ALL RIGHTS RESERVED.