The Biggest Tech Fails of the 2010s According to Asim Rais Siddiqui (Part 2)
Author: Asim |
January 13, 2020 - TekRevol Team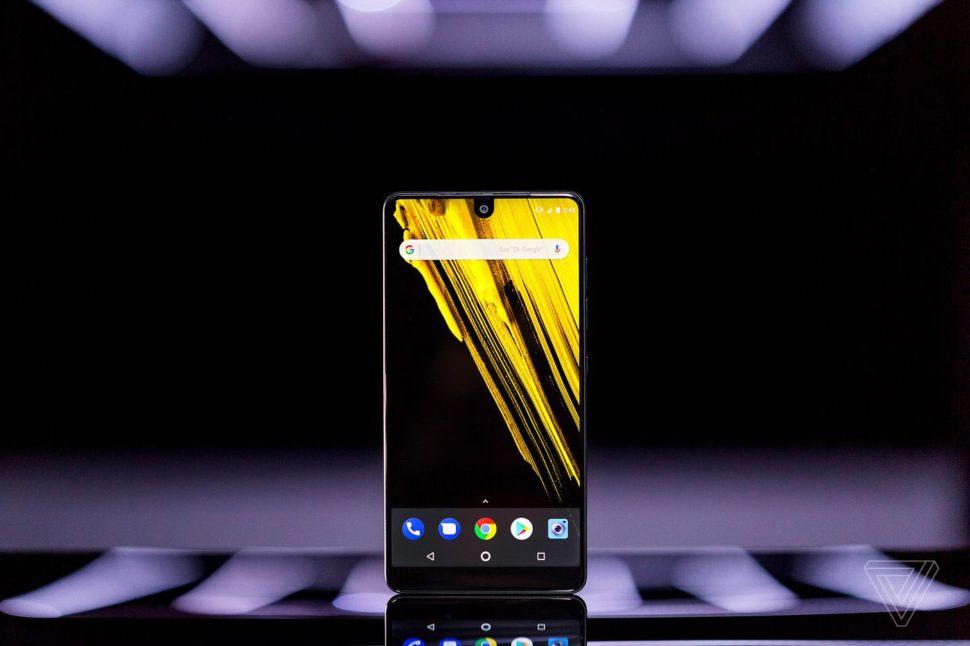 There are over 30,000 new products introduced every year, and 95% of them fail.
The most obvious question we all are thinking about is what causes such a majority of new products to fail? An article by Harvard Business Review, written by Joan Schnieder and Julie Hall quotes: "The biggest problem we've encountered is lack of preparation: Companies are so focused on designing and manufacturing new products that they postpone the hard work of getting ready to market them until too late in the game."
Is a lack of a meaningful and impactful marketing strategy to reach potential customers the most significant reason for product failures?
As we head close to the end of this decade, it got us wondering about some of the most prominent technology fails in the 2010s. With this two-part article, my partner Abeer Raza and I are getting up and close with 30 tech products that couldn't make it to the end of the decade. Despite the emerging technologies and the digital revolution was taking place across the globe.
The last decade has been game-changing in terms of technology and innovation, but we were still able to find some of the real screw-ups of the tech world. Even Tech's Frightful Five, Amazon, Microsoft, Google, Facebook, and Apple have made it to the list.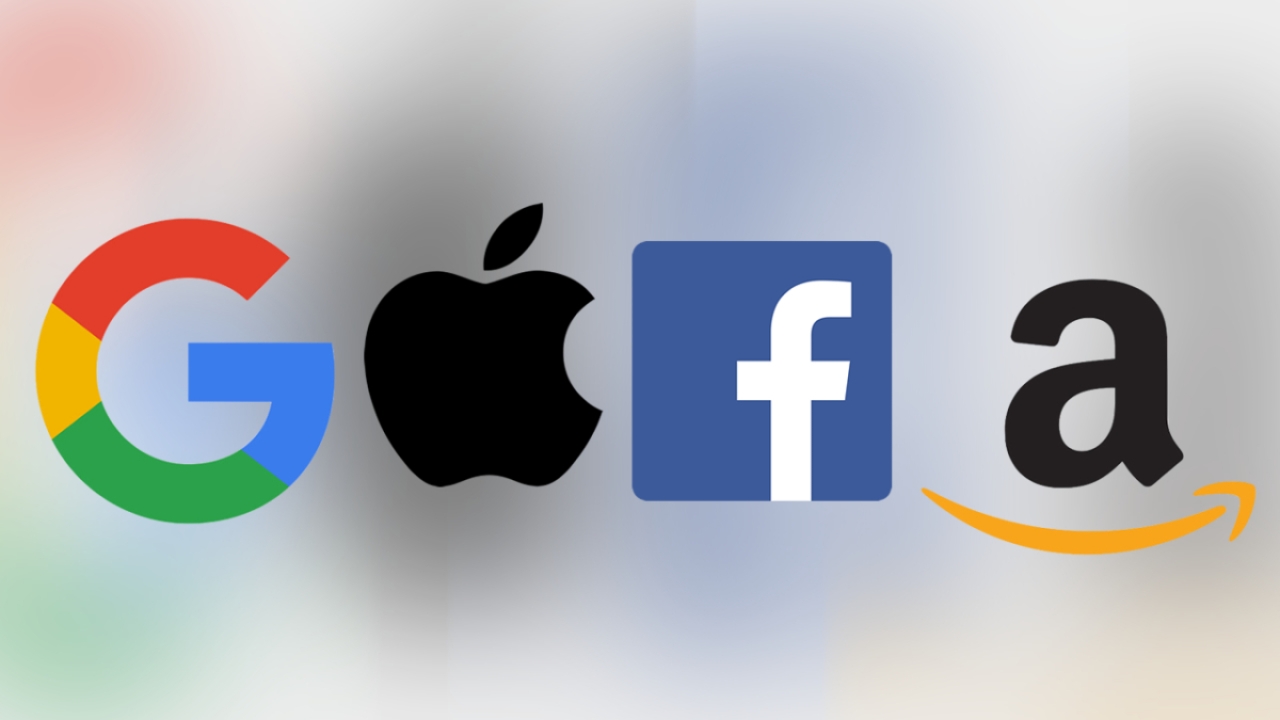 With thousands of tech flops products, we have picked products and services from the past ten years that you were excited to use at one point. Some of these were great ideas that weren't met with the right execution. Some of them were a big disappointment that never should have passed through the prototyping stage. Amusingly, a few of these products even delivered on their promises but still weren't able to make their space in the market.
Check out the 15 tech flops of the 2010s according to Asim Raza.
To read Part 1 of this series, click here
Amazon Fire Phone
The major smartphone failures in the past decade could be a list on its own, but there are a couple that need to be mentioned here. The Fire Phone is the first and only time for Amazon into the mobile world. That said, Fire Phone didn't make many contributions to solve real consumer problems. It was well-built, fun, and filled with interesting gimmicks, but it was the ultimate gadget for Amazon Services with the main aim to increase their sales. Amazon had a very prompt response to pull away from the product from the market, after reporting $170 million to write off.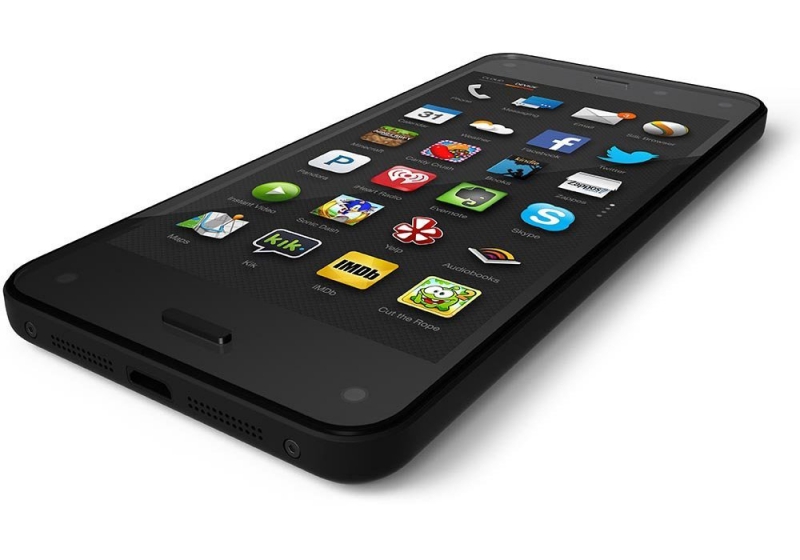 BlackBerry PlayBook and BlackBerry 10
BlackBerry, initially known as Research In Motion, was the pioneer of the mobile world. But, by 2010, the company was desperately trying to stay competitive. The BlackBerry PlayBook was launched to compete iPad and Kindle Fire. However, the PlayBook wasn't able to build its market. Thousands of units were sent to retailers and they never left them, despite some great discounts. BlackBerry discontinued the device by 2013.
The same year, the company also introduced BlackBerry 10, an operating system with hopes to give iOS and Android a run. It included 100,000 apps, but even that didn't motivate a lot of users. In 2015, BlackBerry Leap was the last phone to use BlackBerry 10.
Google Nexus Q
Nexus Q was Google's way to enter the media hub game during 2012. A user was required to hook up a small Magic 8-Ball sized thing into their TV and stream YouTube and other Google products. But, it didn't contain any local storage and it couldn't compete with services like Netflix. In January 2013, Google stopped selling Nexus Q, and Chromecast came along to replace it.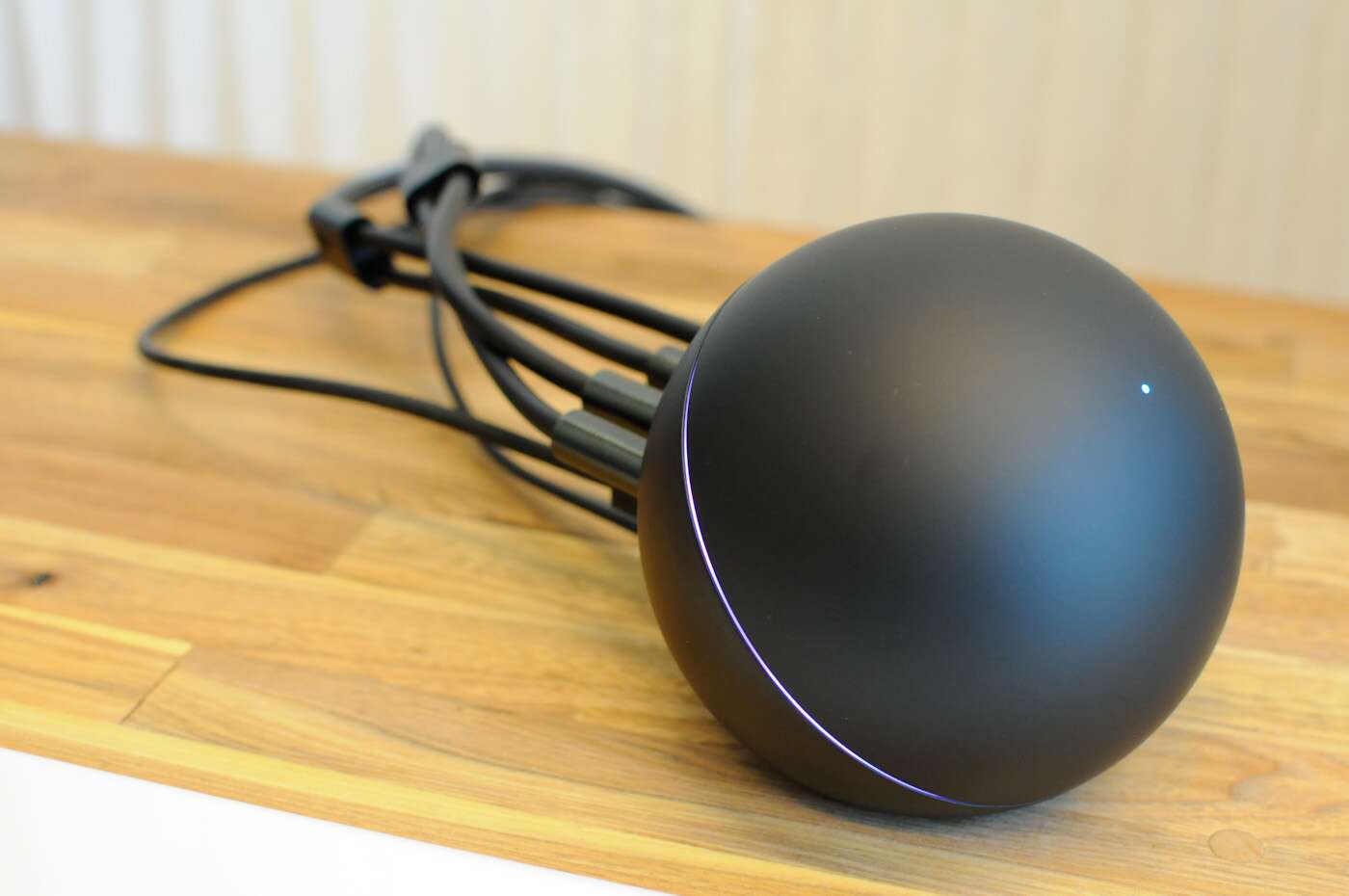 JooJoo Tablet
It starts in 2008 when everyone is waiting for Apple to come up with something big in the tablet space. But, Mike Arrington, founder of TechCrunch, steps up and decides to launch CrunchPad, a tablet for $200.  He partners with Singapore-based Fusion Garage, who soon decide they don't need Arrington. CrunchPad dies then and there.
Fusion Garage launched the JooJoo tablet for $499. As Apple announced the iPad in January 2010, it crushed any hopes for JooJoo. It was overpriced for the features and services it offered. By November 2010, the JooJoo tablet was shut down.
Microsoft Kinect
This tech product failed twice in the past decade. Originally called Project Natal, during the development stage. It was launched in November 2010 with the Xbox 360, turning your body into the controller of the game. By 2012, it was even introduced into Windows and it also came along for the first buyers of Xbox One. However, by the year 2014, Kinect was sold as a separate product. Microsoft discontinued Kinect in 2017, but they still show up now and then.
Nintendo Wii U
Launched in 2012 with just a few games, Nintendo Wii U turned away from motion control towards dual-screen play. Wii U was the next-in-line after original Wii in the market to compete with Xbox One and Sony PlayStation 4. With a slow decline, in 2017, Nintendo announced to shut down Wii U.
Samsung Galaxy Note 7
Galaxy Note 7 was without a doubt going to be part of our list. It was a great phone from a very mainstream smartphone series until it was exploding. Incidents like people waking up to smoking smartphones on their nightstand and malfunctioning phablets spooking airplane passengers were getting attention across the world. Soon after, Samsung blamed faulty batteries for the incidents. Even though Note 7 was a big disaster, the brand maintained its market value as Note 8, 9 and 10 smoothly made it to the market.
Samsung NX1
NX system introduced in 2010 was Samsung's way to enter the digital camera market. Mirrorless technology was still in its introductory phase, and the NX system's performance quickly progressed. From 2014, NX1 offered BSI CMOS sensor and 4K video, a technology that other systems would take some time to catch up.
NX1 become became a more affordable option after the launch of NX300 in 2015. The company tried different strategies like allowing photographers to swap an old SLR for a free NX1, but it didn't make it. Samsung ultimately killed the NX system later in the year.
Tizen
Samsung backed Tizen, a Linux-based operating system, to be used for mobile devices since the start, hoping to set a new OS that would support the use of HTML5 apps. Using Tizen as their OS meant saving the money that usually goes to Google to get an Android license for every phone. However, Tizen only got success in smart TVs and it never took off in phones, tablets and smartwatches. Even though Tizen is not exactly a flop, but it sure moved a long way from small screens to smart TVs.
Windows 8
After a great success of Windows 7, Microsoft launched 8 in 2012, making it more mobile-friendly, the change didn't sit well with users. A year later, Microsoft came up with Windows 8.1, bringing many interface enhancements and going back to what worked well with Windows 7.
Steam Machines
Steam has been a great way to distribute PC games, that's why steam-based hardware appeared to be an organic evolution. As Steam Machines did arrive in the market, even the big industry names like Alienware, couldn't make many sales. One of the reasons for this was Steam Machines were in competition with Steam Link set-top box for TVs. Steam removed the page of Steam Machine from its navigation bar in the year 2018.
Google Fiber
It is part of the Access division of Alphabet Inc. Google Fiber provided fiber-to-the-premises services in the U.S offering broadband internet and IPTC to an increasing number of locations. However, gigabit fiber expansion is even costly for global tech giants. After opening up in a couple of cities in 2015, Google killed fiber expansion in 2016.
Windows RT
Windows RT was a crippled version of Windows 8, targeted for tablets and laptops with lower-power chips. What made it crippled was its limitation only to run apps from the Windows store. As Microsoft moved towards more high-end hardware, the company shut down the low-end RT OS.
QMobile
Chinese smartphone makers seem to get into all kinds of trouble, Huawei's case being one of the more mainstream examples. QMobile in Pakistan sold low-end and some slightly better in quality smartphones. However, the company is currently banned in the country for being involved in billions of Rupees scam. From a high advertising budget to local demand, QMobile had a lot going on for them, and this sudden downfall makes it one of the tech flops in our list.
HP TouchPad
Launched in July 2011, the biggest reason for this tech product to make it to our list is a weak operating system and rushed production. HP was trying to compete with Apple's iPad with the TouchPad. But, it barely got off the ground, with lousy marketing, flawed software, disappointing user experiences, TouchPad taught HP how not to create and release a tech product.
The Final Thought
Technological innovation has found its way in every aspect of human life. As a tech revolutionary, I see these epic tech flops as the first step for the ultimate futuristic solutions that are yet to come. Reflecting on some of the tech failures of the 2010s has been a great source of motivation for my team and me to get our tech game up.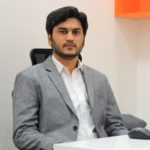 Author : Asim
Asim Rais Siddiqui is living his passion for emerging technologies and software as the Co-Founder and CTO at TekRevol. An expert in next-generation technology and software solutions, he has over a decade's worth of experience in development and enterprise digitalization.
Recent Blogs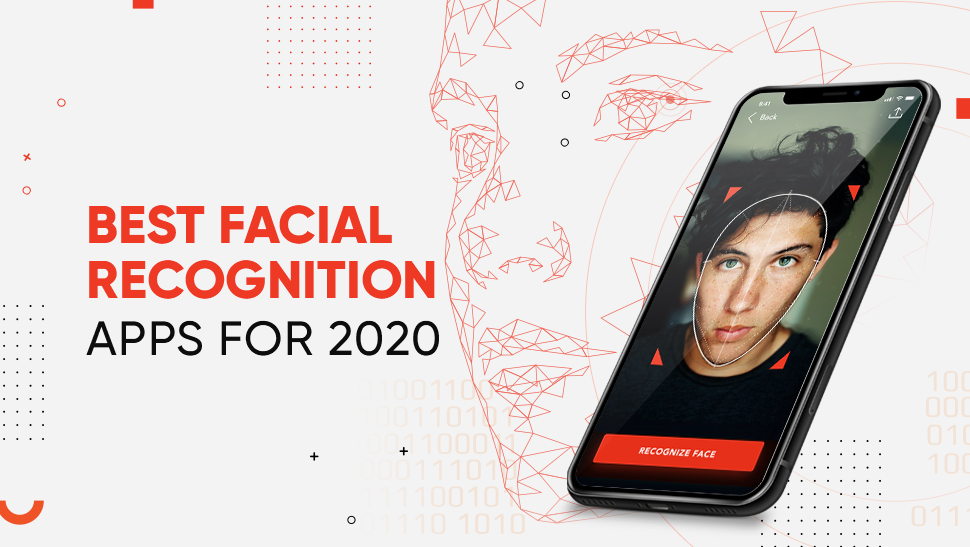 Tekrevol's Global Presence
Now expanding to multiple cities across USA, MENA region, Europe & Asia
Come meet us at a location near you!
USA
39899 Balentine Drive,
Newark, CA 94560
1301 Fannin St #2440,
Houston, TX 77002
501 E Las Olas Blvd Suite
230, Fort Lauderdale, FL
CANADA
4915 54 St 3rd Floor
Red Deer, ABT T4N 2G7
ESTONIA
Harju County, Tallinn, downtown, Tartu mnt 67 / 1-13B, 10115
PAKISTAN
3/25, Block 5, Gulshan-e-Iqbal,
Karachi, Sindh 75650
USA
CANADA
PAKISTAN
ESTONIA
talk to us
Got an idea?
Let's get in touch!
Let's discuss your project and find out what we can do to provide value.
I am interested in discussing my ideas with you for
COPYRIGHT 2019 TEKREVOL ALL RIGHTS RESERVED.