The Best Apps For Apple Watch In The Market Today
Author: SUNAINA KAKREJA |
April 29, 2020 - Team TekRevol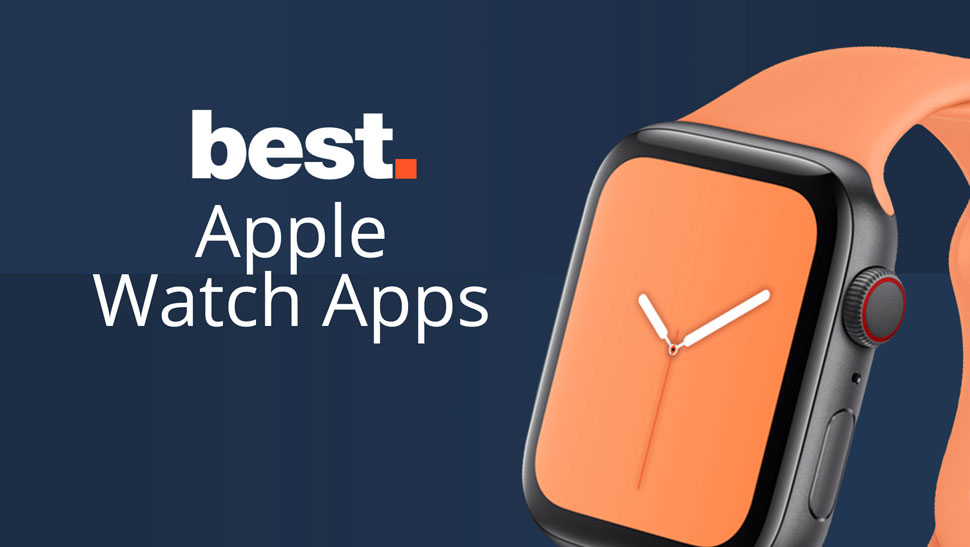 Released in 2015, the Apple watch, which runs watchOS, is the most popular smartwatch in the world with an overall wearable market share of 16.2%, which is forecasted to rise to 17.3% by 2022.
Within the smartwatch industry alone, this Apple manufactured smartwatch acquired 47.9% of the market share in Q3 of 2019, far ahead of Samsung, Fitbit, and other competitors. And while iPhone sales went down, the wearable revenue rose by 54% for Apple.
This trend showcases an opportunity for every wearable app development company and Apple app developer to venture into wearable app development for watchOS.
Wearable apps are going to be the next big thing, especially within the fitness and health industry. But the portable nature of smartwatches makes for an incredible platform that you will find top Apple app developers and wearable app development companies are already leveraging.
As the Apple Watch grows in popularity, you will start to notice a staggering rise in apps for Apple watch. As a wearable app development company, this is the best time to invest in developing the best app for Apple watch, to secure a large market share within different industries.
In light of the trend, we decided to highlight some of the best apps for Apple watches that are already in the market. These Apple watch apps are products made by companies that are discussed under the title of being the best wearable app development company out there, within the tech world.
Let's take a look at some of the best apps for Apple watch that you can use for fitness, health purposes, sports updates, wellness, and everyday tasks.
WatchSmith
Gymnastic Workout Tracker
ESPN
Ten Percent Happy
Mint
WebMD Allergy
WatchSmith
WatchSmith brings dynamic customization to your Apple watch based on pre-defined rules. It is one of the best apps for Apple Watch, which allows users to set different complications based on different times of the day, which changes the face of the watch without you having to do it yourself.
Want your schedule to be on your watch during your work hours? You can set up your work hours and set the calendar complication once to always have your schedule up on your watch every day during those hours.
Want to know the weather report before you head out for the day? One complication allows you to set your watch face to weather updates early in the morning. The app offers multiple functions such as an integrated weather app, fitness app, time zone converter, calendar, and games with one-tap access to all functionalities.
It's automation at its finest, packed in your Apple watch for maximum convenience.
Price: Free – In-app purchases.
Subscriptions: $1.99 monthly/ $19.99 annual
Compatibility: watchOS 6.0 or later.
Gymatic Workout Tracker
Talk about the power of technology; Gymatic Workout Tracker automatically logs all your workouts and count your reps during a gym session. If you're a fitness freak, then you're in for a treat with this app.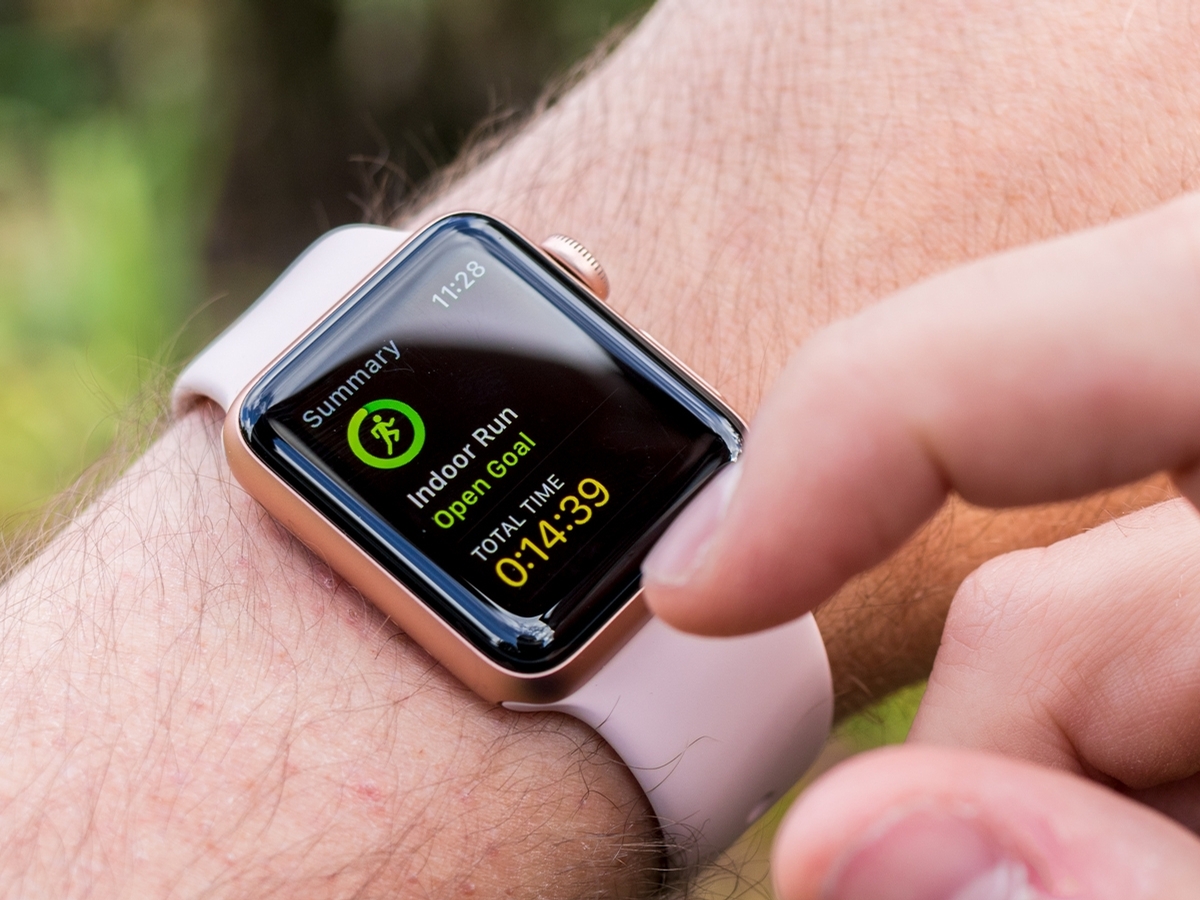 Considered one of the best apps for Apple watch in the health and fitness industry, it recognizes the kind of exercise you are doing and the regime you're following, such as Crossfit, weightlifting, machine exercises, calisthenics, and bodybuilding. Based on that, it provides an accurate calorie count, even accurately distinguishing between cycling, running, and stair climbing.
From key stats such as heart-rate and set requirements, the app also has a graphical representation of how to perform specific exercises, making it an app that delivers exceptional user experience.
Price: Free – in-app purchases
Subscriptions: $99 per month / $29.99 per year
Compatibility: watchOS 3.0 or later
ESPN
The ESPN app is one of the best sports apps out there to keep yourself updated with your favorite teams across multiple sports.
If you're caught up on a family dinner, or a business meeting, or at a wedding and you can't tune in to watch your favorite team battle it out against your fiercest rival, this app can keep you in the loop, hassle-free.
With breaking news, notifications, and update alerts, all you need is one glance towards your Apple watch to stay connected to the world of sports, courtesy the ESPN app.
Enter, the Worldwide Leader in Sports, ESPN, which will keep you updated on the scores from your chosen team in almost any sport. Add in a decent helping of breaking news alerts and complications that can keep you in the know at a glance, and there's no better solution for sports fans.
Price: Free
Subscriptions: ESPN+ for $4.99 monthly/ $49.99 annually
Compatibility: watchOS 3.0 or later
Ten Percent Happier
Easily the best app for Apple watch in the wellness sector, Ten Percent Happier helps you to deal with sleep problems, anxiety, a lack of good mood, or a mix of all these things. Ten Percent Happier is a fantastic happiness and wellness app that you can use to improve your mental state, slowly but surely.
Ten Percent Happier gives you access to a vast collection of videos and meditation combos on topics such as anxiety, parenthood, and insomnia to best fit the kind of meditation you need in specific situations.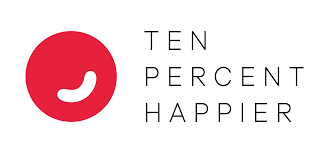 From long mediation courses to bitesize meditations, you can learn to meditate and make it a part of your busy life with meditation on the go for a healthier lifestyle.
Price: Free
Subscriptions: $9.99, $11.99, $34.99, $79.99, $99.99, $399.99.
Compatibility: WatchOS 6.0 or later
Mint: Personal Finance and Money
Mint is a one-stop financial management solution that helps you with budgeting, balances, bill-tracking and monitoring, and credit score management. In the finance industry, it's the best app for Apple watch.
Mint helps you achieve your financial goals by staying on top of your transactions, spending, and accounts in one place in an organized fashion.
You can gain access to credit reports, fraud alerts, and even find out your net worth, thanks to the platform to stay on top of your financial life.
From daily budgeting tips to overall financial management tips based on your spending, the app provides you with personalized tips with the help of smart budgeting to improve your savings and optimize spendings.
Our lives are dictated by bills, and there's no app better at helping you keep track of bills than Mint. The Apple Watch app, like its older iPhone brother, is a simple way to see which bills you've got to pay soon, how much money you have flowing in and out of your accounts and how good (or bad) your credit score is.
With a UI based on three separate screens, your information is on your wrist at all times, helping you understand how to make better financial decisions.
Price: Free
Compatibility: watchOS 5.1 or later
WebMD Allergy
The WebMD allergy checker allows you to prepare yourself every day with the help it's allergy and weather forecasting alongside doctor-approved tips, which can be customized to your own allergies.
The application shows you the allergy levels in your area to better control your allergy levels and symptoms with regards to food allergies, skin allergies, drug allergies, and even outdoor/hay fever allergies.
The application comes with 4 main features that you can use for your safety—first, the symptom checker. This allows you to see allergy reports from other users regarding seasonal allergies in your area.
Second, the allergy forecast feature is based on location. You can save your location and the locations you frequently travel to for their allergy levels and forecasts according to your and your family's specific allergies. You can personalize individual member profiles for each family member.
The app also has an in-built library for you to look into for specific knowledge regarding possible allergies or any other medical information with regards to your allergy.
Lastly, you can record your allergy for allergy tracking, which can help you generate a comprehensive allergy report that you can share with your doctor, including symptoms, treatments, and daily notes.
Price: Free
Compatibility: watchOS 2.0 or later
Conclusion:
For any wearable app development company out there, the future is all about developing the best apps for Apple watch to stay competitive in the market. These apps are proof of industry viability and specializing in developing wearable apps for the Apple watch.
For users of the watch, these apps provide incredible value in daily life from mental health to physical health, to staying updated with what's happening around the world even when you're stuck at a boring event. These are our picks for the best apps for Apple watch, and with many more apps for Apple watch to come, the future of wearable app development companies look bright.

Author : SUNAINA KAKREJA
Sunaina Kakreja is a creative content writer and digital marketer at TekRevol. She works closely with B2C and B2B businesses providing blog writing, video script writing, ghostwriting, copywriting and social media marketing services.
Tekrevol's Global Presence
Now expanding to multiple cities across USA, GCC region, Europe & Asia
Come meet us at a location near you!
USA
39899 Balentine Drive,
Newark, CA 94560
1301 Fannin St #2440,
Houston, TX 77002
501 E Las Olas Blvd Suite
230, Fort Lauderdale, FL
44 Tehama St, CA 94105, San Francisco
400 NW 26th St, FL 33127, Miami
740 15th St NW 8th Floor, DC 20005, Washington
CANADA
4915 54 St 3rd Floor
Red Deer, ABT T4N 2G7
UAE
Level 5, One JLT Tower 1 - Jumeirah Lakes Towers - Dubai, United Arab Emirates
Level 17, World Trade Center, Khalifa Bin Zayed the First Street, Abu Dhabi
Level 22 , West Tower, Bahrain Financial Harbour, Manama, Bahrain
Level 22, Tornado Tower, West Bay, Doha, Qatar
PAKISTAN
3/25, Block 5, Gulshan-e-Iqbal,
Karachi, Sindh 75650
USA
CANADA
PAKISTAN
UAE
talk to us
Got an idea?
Let's get in touch!
Let's discuss your project and find out what we can do to provide value.
I am interested in discussing my ideas with you for
COPYRIGHT 2023 TEKREVOL ALL RIGHTS RESERVED.