CEOs ON WHY GOOD CUSTOMER SERVICE IS CRUCIAL
Author: Imran Abdul Rauf |
December 28, 2022 - TekRevol Team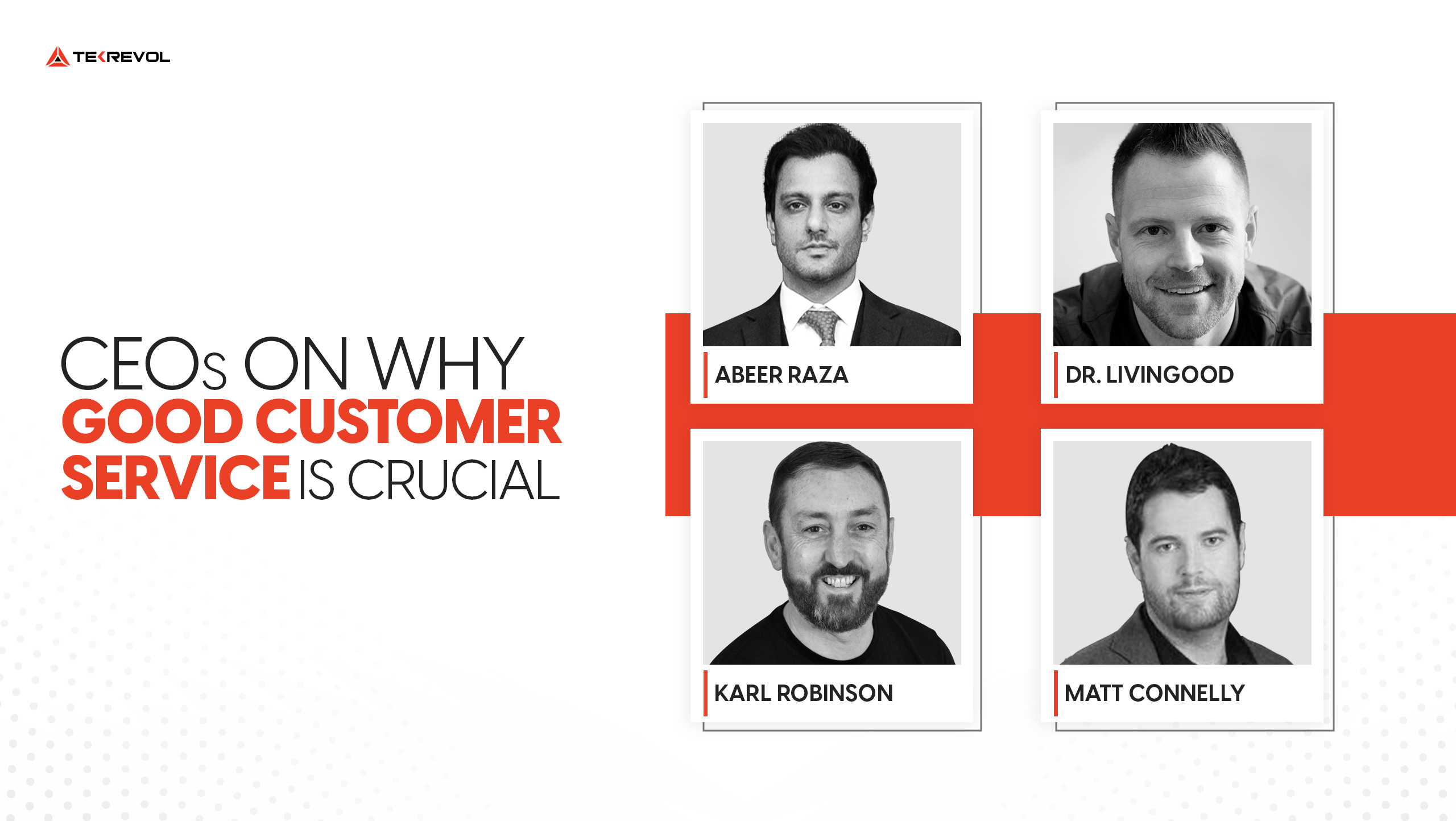 Customers today are proactive and intelligent. They know what they want and the means to get it through. They're willing to research and work to find the brand that perfectly suits and aligns with their needs and what the best alternatives for that brand are. A seamless customer service experience can help your business increase its customer retention rates and give you an edge over competitors.
Customer service can make or break a business. CEOs worldwide are putting particular emphasis on this by developing comprehensive and effective communication channels with their customers. We asked the CEOs of four different companies about what customer service means to their business. Let's look at what they had to say.
Intelligent Product Design & First-Class Service
Dr. Livingood Founder and CEO of Livingood Daily
Most companies manufacture a product with 1 or 2 essential vitamins. In a way, those products are incomplete because science shows that you need a specific ecosystem of nutrients for optimum effectiveness. We formulate our products with everything necessary to complete that ecosystem so that we're not just selling vitamins. We're offering complete supporting solutions to their condition. Our intelligent product designs allow for convenience, money-savings, and effectiveness, providing more value than any other supplement on the market. Since science is ever-evolving, our products are also always evolving.
Moreover, we provide a first-class customer experience. We've built strong relationships with our customers. We give them free tools to use and share to help themselves and everyone around them. We're not just a company to our customer base. We're a community of real people helping them fix their health. How many customers get to interact with the CEO and founder of a company directly? We go above and beyond to care for our people; they stay with us, invest in us, and convert others who do the same.
Be There For Your Customers
Matt Connelly Founder and CEO of ihateironing
A lot of aspects can make a business 'good.' From the quality of the service/product you offer to how smoothly your tech runs, you need a fully-rounded system to lead a successful business.
However, a key element that many CEOs fail to consider is the importance of being present for your customers.
As a founder, it's difficult to be personally involved in all aspects of your business, and with each individual person you come across.
However, investing extra time and energy in great customer care and genuine attention to the people's needs will certainly pay off when it comes to making them choose you over your competitors.
People like people, not systems. A successful system that does its job but fails to leave an impression can be easily replaced by any other company that provides the same solution.
My strategy has always been to go out of my way to understand exactly how people feel about the service they're getting from us, what they liked about it, and where we could be doing better. If your business goes out of its way to phone someone up when they're not happy and take the time to really understand and solve their issue, you'll leave an impact and stand out."
Stand Out With Your Service
Karl Robinson CEO and Co-Founder of Logicata
If you want to stand out from the competition, offer customer service that's unparalleled. For this, you'll need to invest in customer relationship management tools and other customer service-related technologies. Train your customer service team to go above and beyond in solving customer problems and use analytics to understand customers better and ensure their needs are met. Follow up with them regularly, show interest in their feedback and keep communication open. To further differentiate yourself from the competition, offer rewards, discounts, and other incentives to loyal customers.
A Frictionless Experience
Abeer Raza, Co-founder and CMO at TekRevol
Although great customer service is vital for a variety of reasons, for me, what accounts the most important benefit is a frictionless experience. Having spent the majority of my career in sales and marketing, I can assuredly say that customers want their problems solved at the first call. The speed of response and resolution is the most important aspect of any service, irrespective of the job or industry.
Unfortunately, traditional customer services are plagued with inefficiencies. Customers don't like filling long survey forms, wait or hold, or describe the problem to a robot. They want to interact with a real human capable of solving the problem, or at least provide various options to alleviate the stress of the customer. Focus on providing prompt, but relevant and robust customer service to your customers.
Key Takeaway
Customers are the lifeblood of any business and improving customer experience should be every organization's top priority. Creating an exclusive customer service plan, comprising of prompt, meaningful, and effective interactions with customers can help your organization increase customer satisfaction rates, leading to overall growth.
Author : Imran Abdul Rauf
Recent Blogs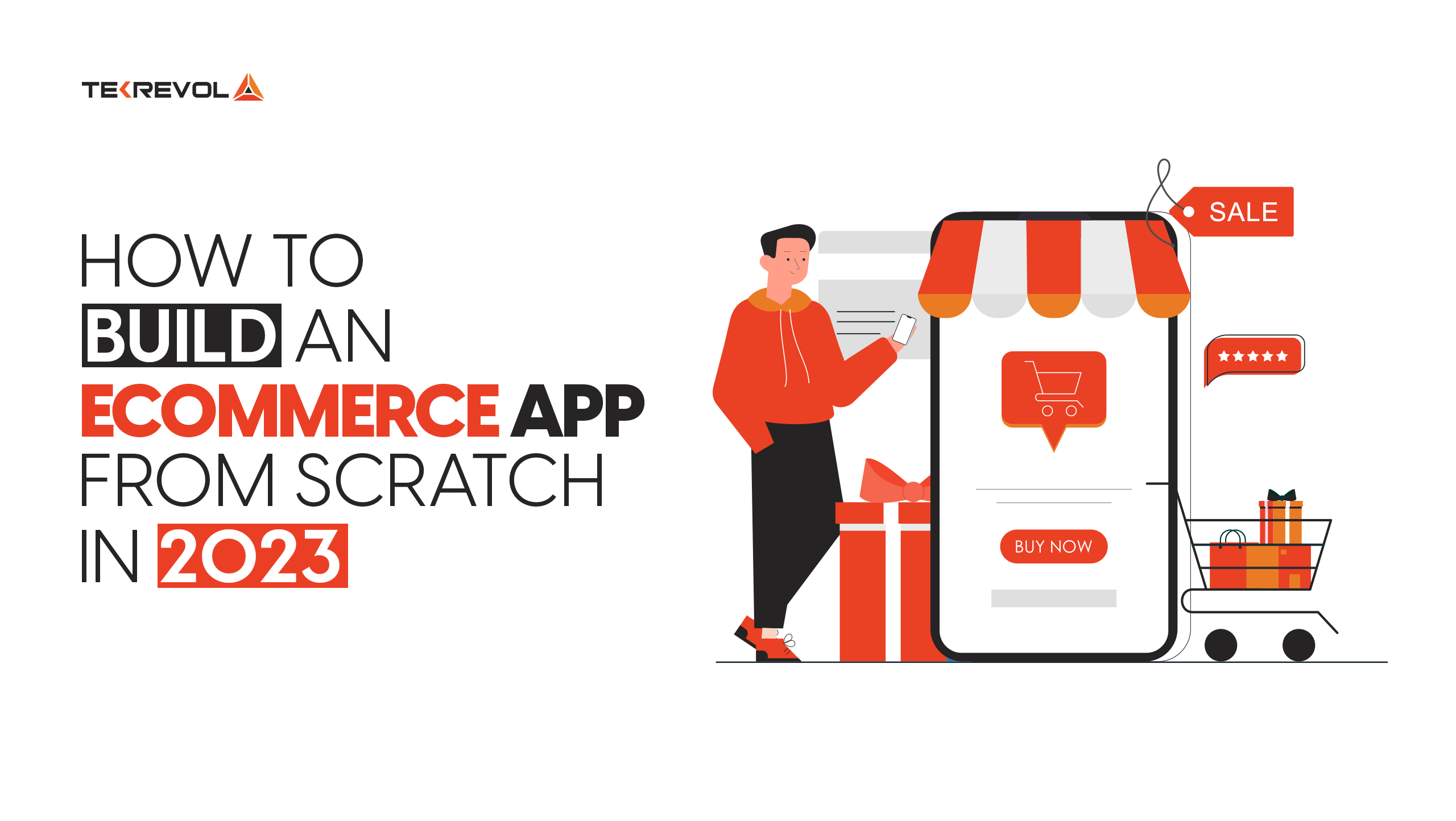 Tekrevol's Global Presence
Now expanding to multiple cities across USA, GCC region, Europe & Asia
Come meet us at a location near you!
USA
39899 Balentine Drive,
Newark, CA 94560
1301 Fannin St #2440,
Houston, TX 77002
501 E Las Olas Blvd Suite
230, Fort Lauderdale, FL
44 Tehama St, CA 94105, San Francisco
400 NW 26th St, FL 33127, Miami
740 15th St NW 8th Floor, DC 20005, Washington
CANADA
4915 54 St 3rd Floor
Red Deer, ABT T4N 2G7
UAE
Level 5, One JLT Tower 1 - Jumeirah Lakes Towers - Dubai, United Arab Emirates
Level 17, World Trade Center, Khalifa Bin Zayed the First Street, Abu Dhabi
Level 22 , West Tower, Bahrain Financial Harbour, Manama, Bahrain
Level 22, Tornado Tower, West Bay, Doha, Qatar
PAKISTAN
3/25, Block 5, Gulshan-e-Iqbal,
Karachi, Sindh 75650
USA
CANADA
PAKISTAN
UAE
talk to us
Got an idea?
Let's get in touch!
Let's discuss your project and find out what we can do to provide value.
I am interested in discussing my ideas with you for
COPYRIGHT 2023 TEKREVOL ALL RIGHTS RESERVED.