Partner Spotlight
Author: Tekrevol |
September 2, 2022 -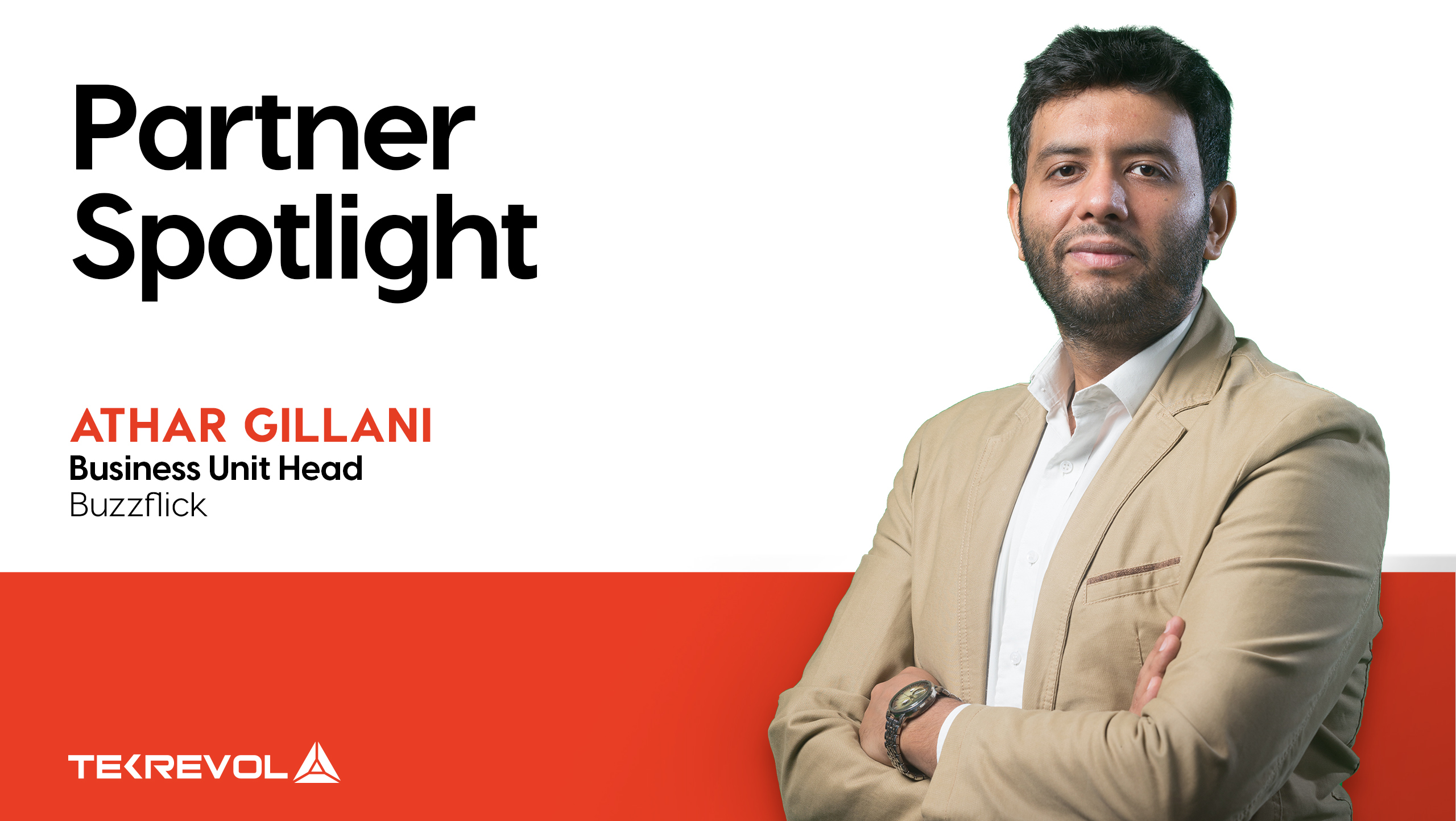 "Some people are born great, some achieve greatness, and others have greatness thrust upon them." This famous quote of Shakespeare signifies even if one is not fortunate by birth, he can still achieve incredible things with determination, skills, and proficiencies.
And Athar Gilani is one such individual. With his extensive experience in the realm of digital design, mass media and communications, he's committed to bringing revolutionary changes.
He became a part of TekRevol in July 2021. He joined as a Business Unit Head of TekRevol's baby brand, BuzzFlick – a video animation studio.
A few years back, BuzzFlick was struggling to make ends meet. But, today, we are proud to announce that BuzzFlick stands among the top animation studios in the USA.
With his unique ideologies, excellent leadership skills, and thirst to strive for perfection, Athar changed the whole look and feel of the brand, and its fortune alike.
We feel compelled to share this success story with everyone because it's extremely motivating and uplifting in itself. To know deeper insights, we asked Athar Gilani a few set of questions to learn more about his journey to success.
So, let's not waste any more time and jump to the questions & answers session.
What are the three traits of a successful leader?
"The key to successful leadership is influence, not authority". This quote by Kenneth Blanchard says it all.
But if you ask for three specific traits, the first and most important is to have a good technical understanding, subject grip, and problem-solving mindset.
Next comes conviction, a can-do attitude, and the thirst to strive for perfection. As a leader, you yourself should be committed to moving mountains. Since your team looks up to you, it's important to lead with example and shape your personality in a way that your team can idealize.
Last but not the least, motivate your team and give them equal opportunities to showcase their skills. They can be, in fact they are, the leaders of tomorrow, so it's essential to take a leap of faith, trust them, and reward them with proper guidance, responsibility and respect they deserve. And the rest will take care of itself.
What level of growth do you hope to see in the next five years for BuzzFlick?
Make BuzzFlick a million-dollar company! This might sound crazy to some, but we are committed to achieving it.
We have a complete SDP (strategic development plan) in place that has given us the roadmap and our five years plan.
With the sort of leadership, I have, I see some great opportunities and only success ahead. Their trust and conviction in me encourage me to work harder and achieve this goal.
As a team, we see ourselves among the top animation and video production companies in the US and eventually the entire world with a substantial ARR.
We also have a robust plan in hand to expand global outreach and customer base in the next 5 years.
How do you challenge yourself?
By nature, I am an individual who accepts challenges with a smile. I love to explore new things and experiment with them until I get desired results.
I am someone who dares to take up those challenges which others hesitate to. If I get successful, that's a win-win situation, and if I lose, I take it as a lesson and learn from it.
I certainly believe once you realize how good you really are, you never settle for playing less than your best.
How do you keep your team motivated despite conflicts and obstacles?
Well, I believe that where there is progress, there is pressure, and when there is pressure, there will be conflicts.
That's very normal because when a team of people who have different mindsets sit together and bring their ideas to the table, conflicts tend to come up.
And when there's a conflict, I step in as a calm, listening and motivating figure to sort out the situation by staying on neutral grounds.
To put it in simple words, with able leadership, mentorship, a problem-solving attitude PLUS a promise for a light at the end of the tunnel, rewards, and perks that do get delivered – you can keep the team aligned, motivated, and moving in the right direction
A word of advice for people who wish to start their entrepreneurial journey with TekRevol? 
TekRevol is a place of people who are always ready to take up new challenges. It's a team of people who wake up every day with a vision and work hard to achieve their ultimate goals.
If you're someone who wishes to be a part of this team, make sure your idea is inspiring and unique enough to pique their interest and adds value to your and everyone else's life. It's scalable and replicable, intuitive and promising.
If you feel confident that your idea is a ground-breaking one, take the leap of faith and share it with them; who knows, you might become the next Bill Gates or Elon Musk.
Your top 3 inspirations when you're low on motivation?
I am a bit of a spiritual person. If things go upside down, I turn towards God and his teachings because they are the source of inspiration for me.
Secondly, I firmly believe a life without a goal is meaningless. So, it's my passion, my dream, and my drive to make a difference and achieve my goals. Just thinking about these, motivates and drives me.
Lastly, we all are responsible for making life of people surrounding us better in some way. I have a heart that beats for humanity, and this ideology of mine keeps me going.
The definition of ultimate success?
The term 'success' is very subjective because it varies from person to person.
However, for me, the ultimate success is to be content, happy, and at peace. I believe in this chaotic world; these are those three things that everyone yearns for.
And if we talk about success in terms of career, when you don't have to be vocal about your work, and it speaks for itself.
When the results are visible around you, felt by the people around you, and they know who is behind all this, that's how I define the ultimate success.
What's your ideology for BuzzFlick?
BuzzFlick is all about being able to connect and deliver your message in a happening and engaging way.
With a disruptive approach, a blend of creativity and functionality, BuzzFlick is here to make a difference in the digital marketing space.
What we create is a powerful tool to envision, enable and empower your vision for your brand. We help businesses to deliver their ideas through a creative, engaging, and captivating medium.
We are a team of happy and passionate storytellers, and we deeply love what we do. It drives us with motivation, content, and fulfillment.
Our work speaks volumes, and our clients are extremely happy and satisfied with our services.
The success of our clients and their ROI is our reward. Each positive comment, appreciation, and referral fuels us to strive and deliver even better every time.
Go team BuzzFlick!
Recent Blogs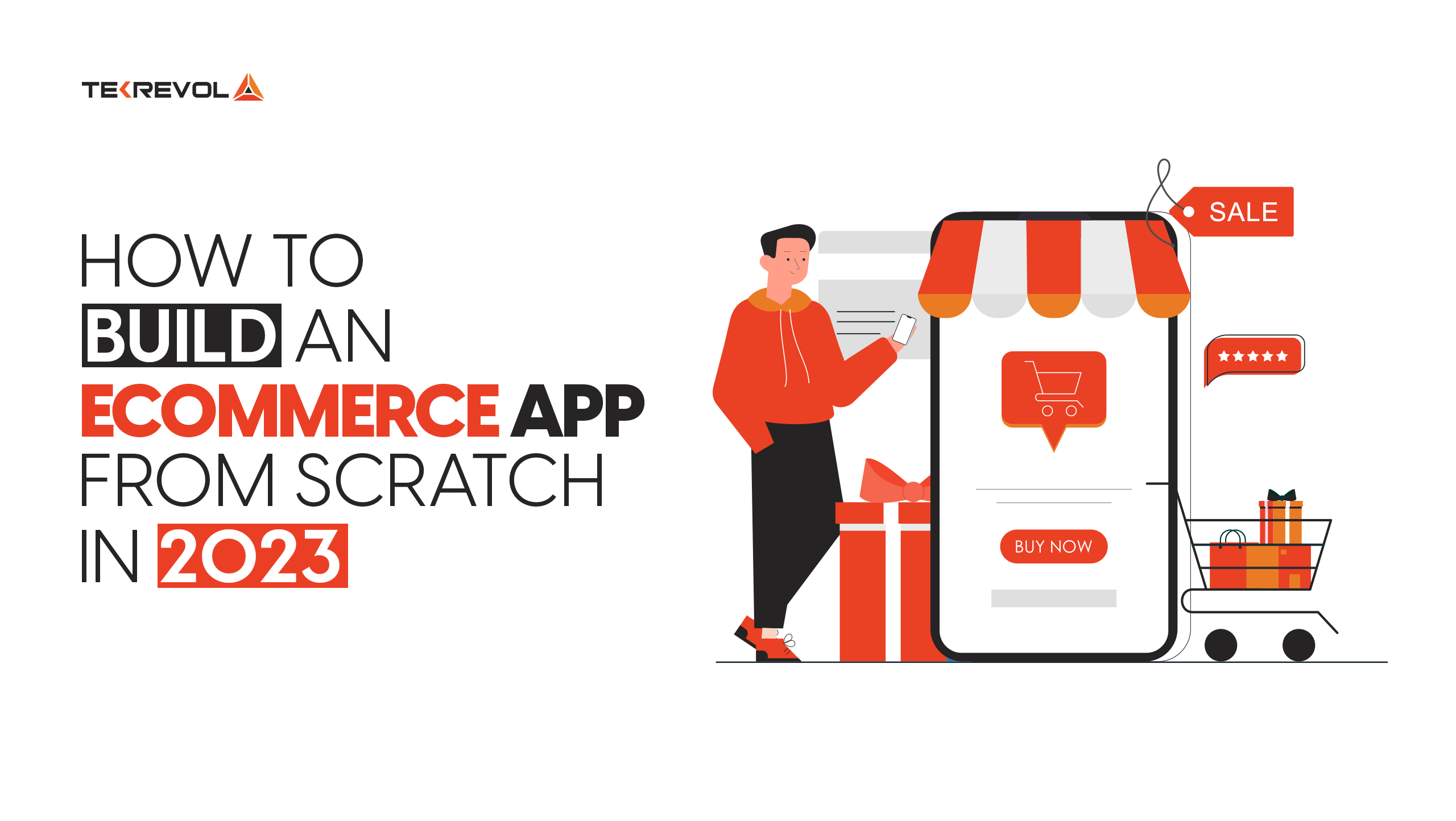 Tekrevol's Global Presence
Now expanding to multiple cities across USA, GCC region, Europe & Asia
Come meet us at a location near you!
USA
39899 Balentine Drive,
Newark, CA 94560
1301 Fannin St #2440,
Houston, TX 77002
501 E Las Olas Blvd Suite
230, Fort Lauderdale, FL
44 Tehama St, CA 94105, San Francisco
400 NW 26th St, FL 33127, Miami
740 15th St NW 8th Floor, DC 20005, Washington
CANADA
4915 54 St 3rd Floor
Red Deer, ABT T4N 2G7
UAE
Level 5, One JLT Tower 1 - Jumeirah Lakes Towers - Dubai, United Arab Emirates
Level 17, World Trade Center, Khalifa Bin Zayed the First Street, Abu Dhabi
Level 22 , West Tower, Bahrain Financial Harbour, Manama, Bahrain
Level 22, Tornado Tower, West Bay, Doha, Qatar
PAKISTAN
3/25, Block 5, Gulshan-e-Iqbal,
Karachi, Sindh 75650
USA
CANADA
PAKISTAN
UAE
talk to us
Got an idea?
Let's get in touch!
Let's discuss your project and find out what we can do to provide value.
I am interested in discussing my ideas with you for
COPYRIGHT 2023 TEKREVOL ALL RIGHTS RESERVED.