Why Mobile Apps Convert Higher Than the Mobile Web for Business?
Author: Syed Abuzar Mehdi |
May 24, 2023 -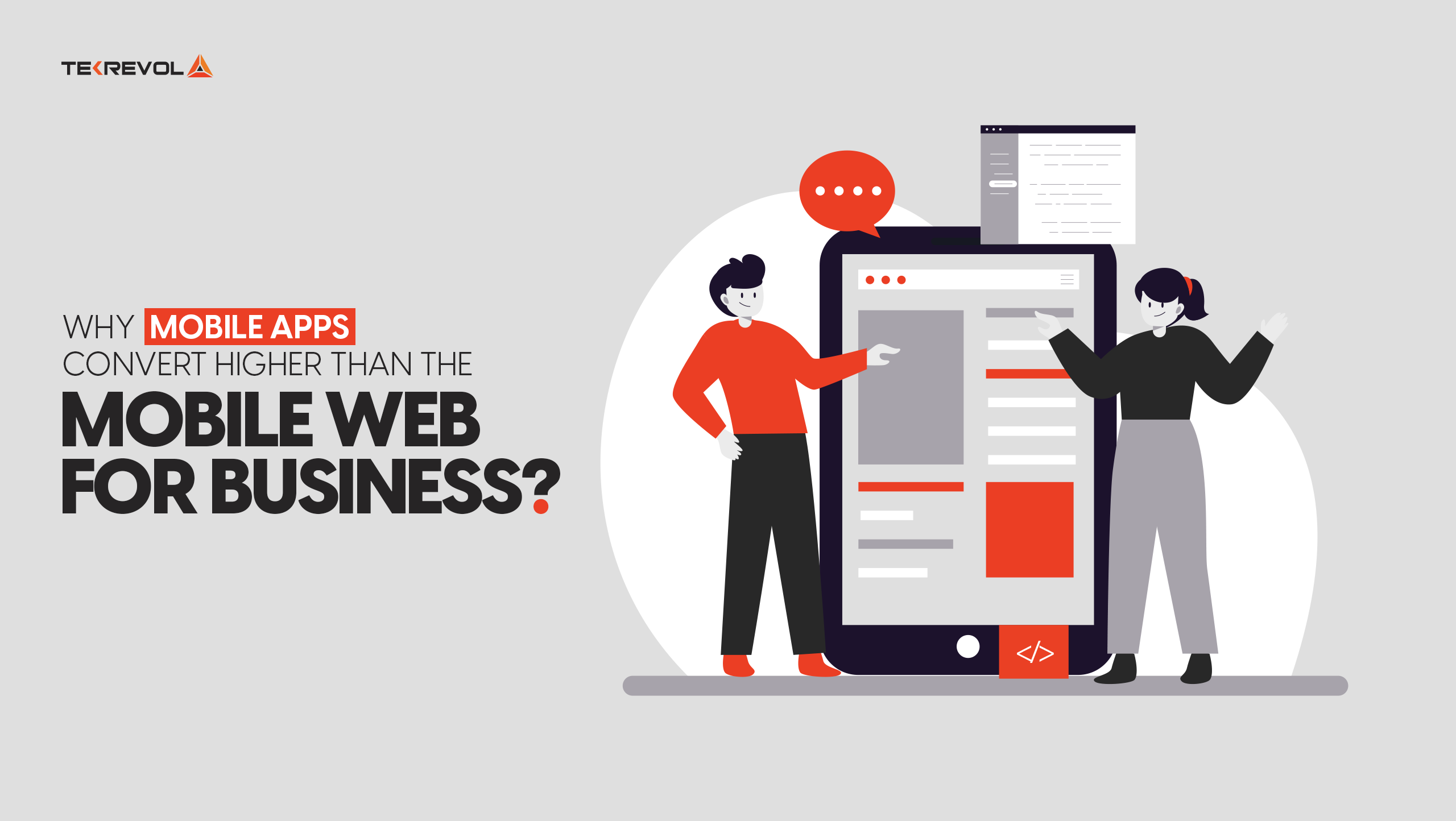 Creating a brand presence is an uphill battle in today's cut-throat business world. It requires crossing hurdles like increasing brand visibility, customer retention, brand awareness, and obtaining higher conversion rates.
Establishing a mobile presence is essential for every business, as 52% of world internet traffic is generated from mobile devices. We live in an age dominated by mobile technology, with over four billion unique mobile users worldwide.
Mobile phones account for 65% of all digital usage in the US market. As per the report, all niches of mobile users have been progressively growing for some years and are predicted to grow further without any sign of decline.
Mobile Apps vs Website Conversion Rate: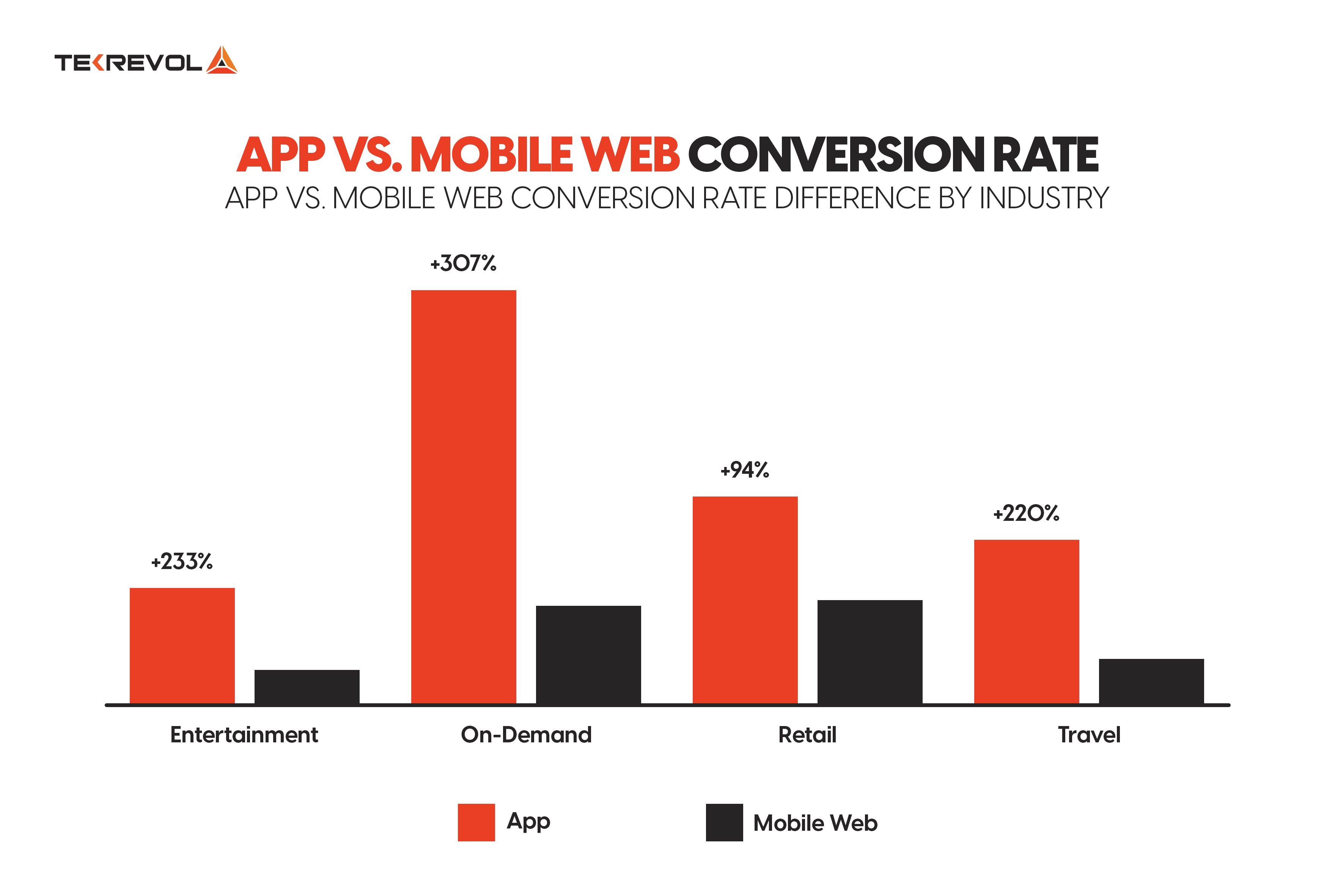 This growth has also led to newer and more efficient ways of mobile app development and mobile-friendly website development to cater to the growing market's needs.
However, this shift has also made the users choose a medium that will suit their needs and offer a better UI/UX. The result is a massive 157% higher conversions rate in favor of mobile apps vs websites.
The Power of Mobile Apps: Why Apps Outperform Mobile-Friendly Websites?
Web 1.0 was launched in 1993, introducing the world to static HTML pages that dominated the world wide web with one-way communication channels.
Soon afterwards, businesses determined the need for user feedback for improvement, and they switched towards a more social way of communication through the world wide web, which we all know as Web 2.0.
This enabled user interaction through server-side processing and led to the creation of more dynamic websites. The birth of interactive websites paved the way for modern-day social media.
Today, as we approach the era of Web 3.0 or the Semantic Web, users desire more interoperability and digital interactions, which are the major factors driving higher conversions.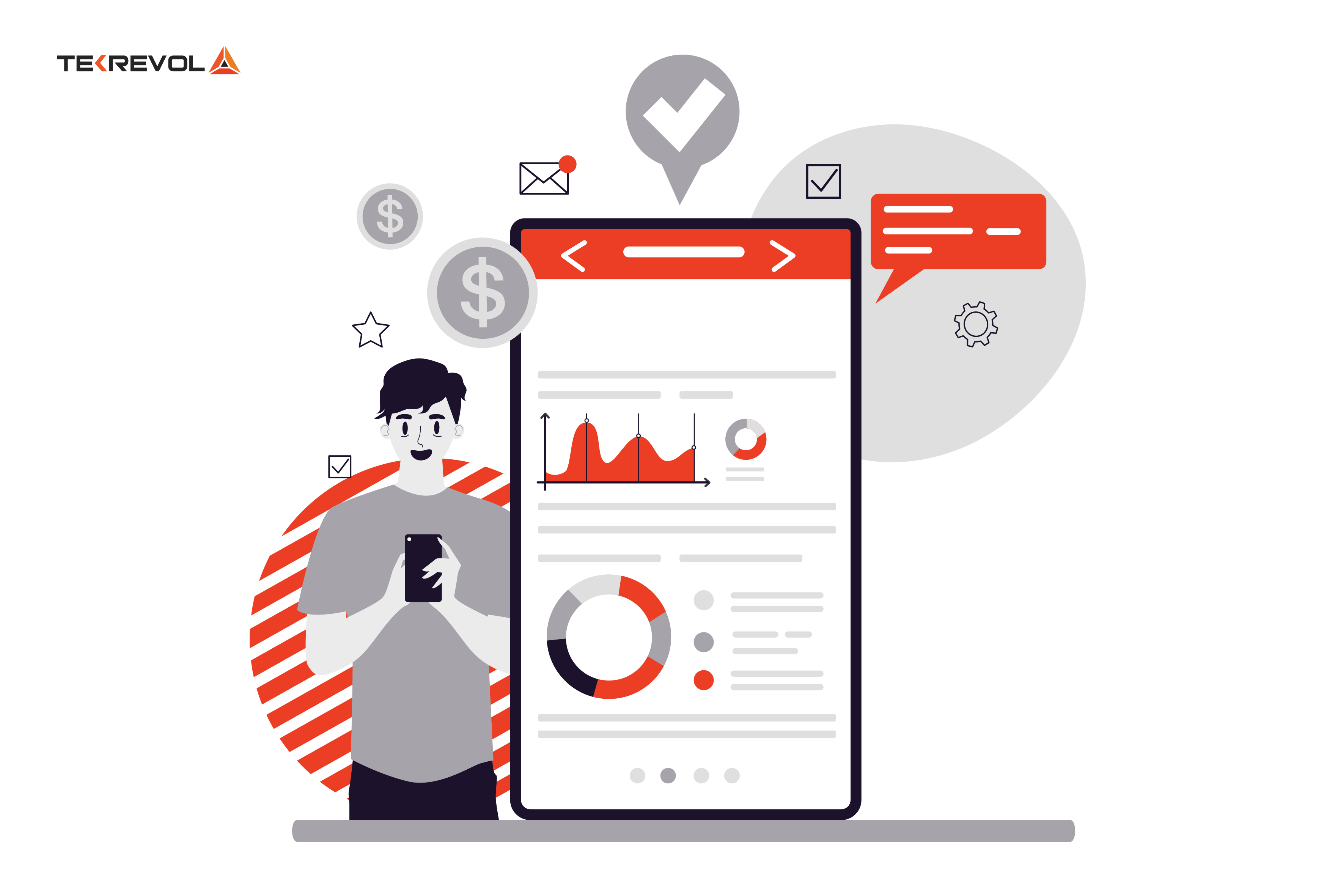 Mobile applications are the most engaging digital mediums that inspire users to devote more time collaborating with brands and become loyal followers. These applications have a tailor-made approach to promoting customer experience and relations by taking them through the marketing funnel, which starts from brand recognition to the final purchase stage.
Due to the higher mobile app conversion rate, application development is becoming the go-to marketing tool for world-leading and trend-setting brands as they distinguish their more considerable conversion potential over websites.
Some businesses still opt for mobile-friendly websites to provide high-end services to their users. However, developing a multi-purpose webpage isn't the final solution for companies to have a higher conversion rate.
Therefore, all businesses seeking higher conversion rates should develop a mobile app that will help them maximize conversions.
Are You Looking to Develop a Mobile App for Your Business?

Our experienced app developers specialize in crafting the best mobile apps to bring your vision to life.
Mobile Apps vs Websites: Why Apps Are the Better Choice?
Businesses relying exclusively on a mobile website to drive conversions are missing a huge opportunity. The only way to maximize your conversions is with a mobile application.
Acquire the cutting-edge services of developing state-of-the-art mobile app and web development services in the USA with us, and enhance your conversion rate.
In this article, we will explain why mobile app development is crucial to the success of your business, as they can convert better than mobile-friendly websites.
Improved Personalization
With a personalized experience, you are guaranteed to drive better conversions. Consumers like personalized things, whether in a physical shop or an online store, on any device. Following are a few factors that can help personalize the shopping experience:
Behavior
Interests
Demographics
Location
Every user wants to be treated specially. For this reason, it is essential to collect the user information, with their consent, through a mobile app. It will ultimately help them to personalize and enhance their shopping experience.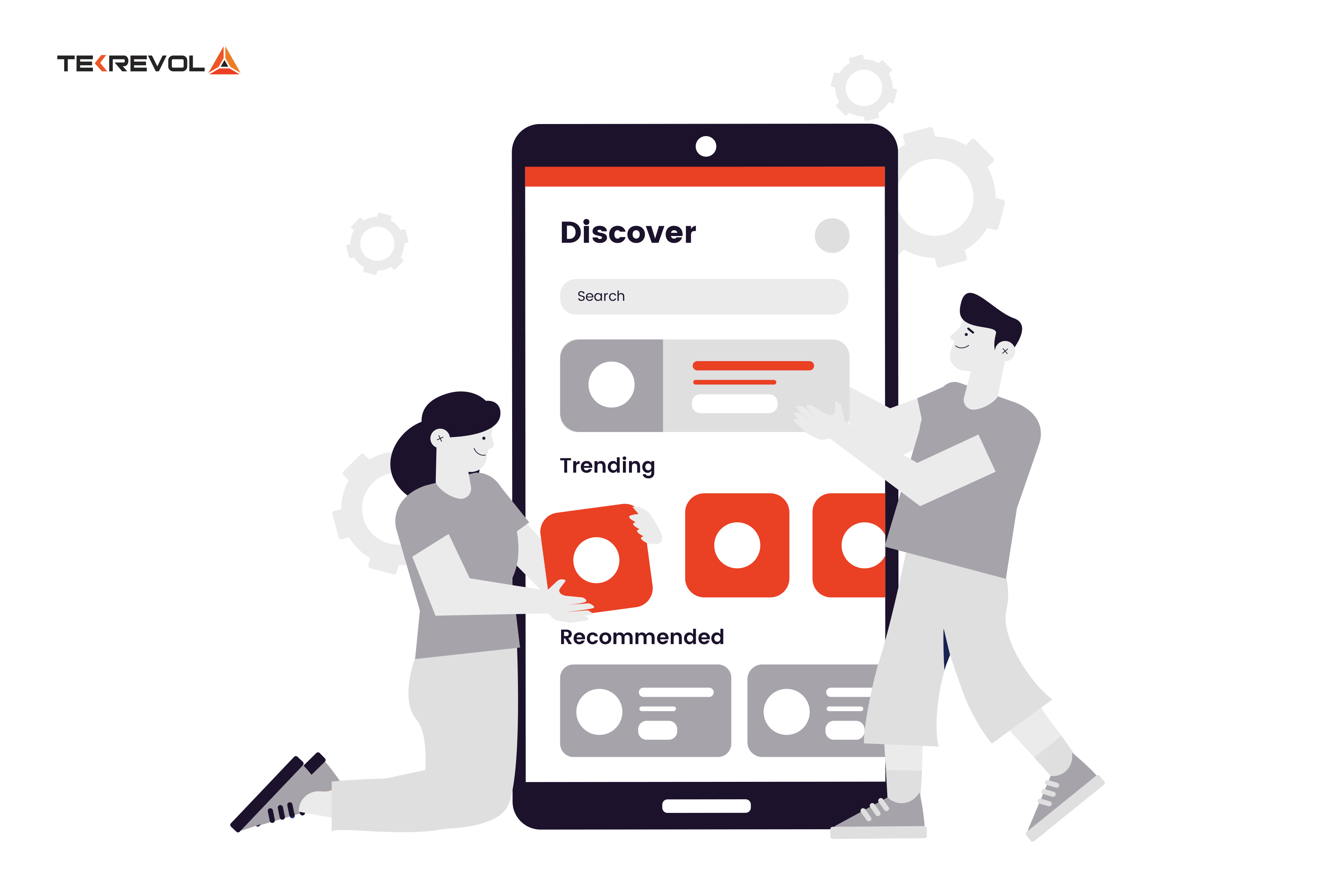 You can provide suggestions based on the user's browsing behavior or the history of their shopping. It will also make things easier for you as every user will create an individual profile with their preferences.
You can also track users' spending, monitor their status closely, and award discounts through a loyalty program. It will also motivate the users to shop more, ultimately driving more conversions for your business.
Better Communication
Communication is the key to every problem, bringing you closer to success. With a mobile app, you can communicate better with the users, which will help you drive more conversions.
Two significant categories sum up the communications of brand and customer methods:
Communication started by the user
Communication started by the business
You can also opt for email marketing, as it is one great example that enhances communication between businesses and users. The form with questions and feedback can also be a positive source to initiate contact.
As a business owner, you must ensure customers can easily access support. With the help of live chat, you can communicate with the customer in the best possible way. Integrate live chat into your application and make it easy for the customer to talk to you with any query related to the shopping experience, product availability, etc.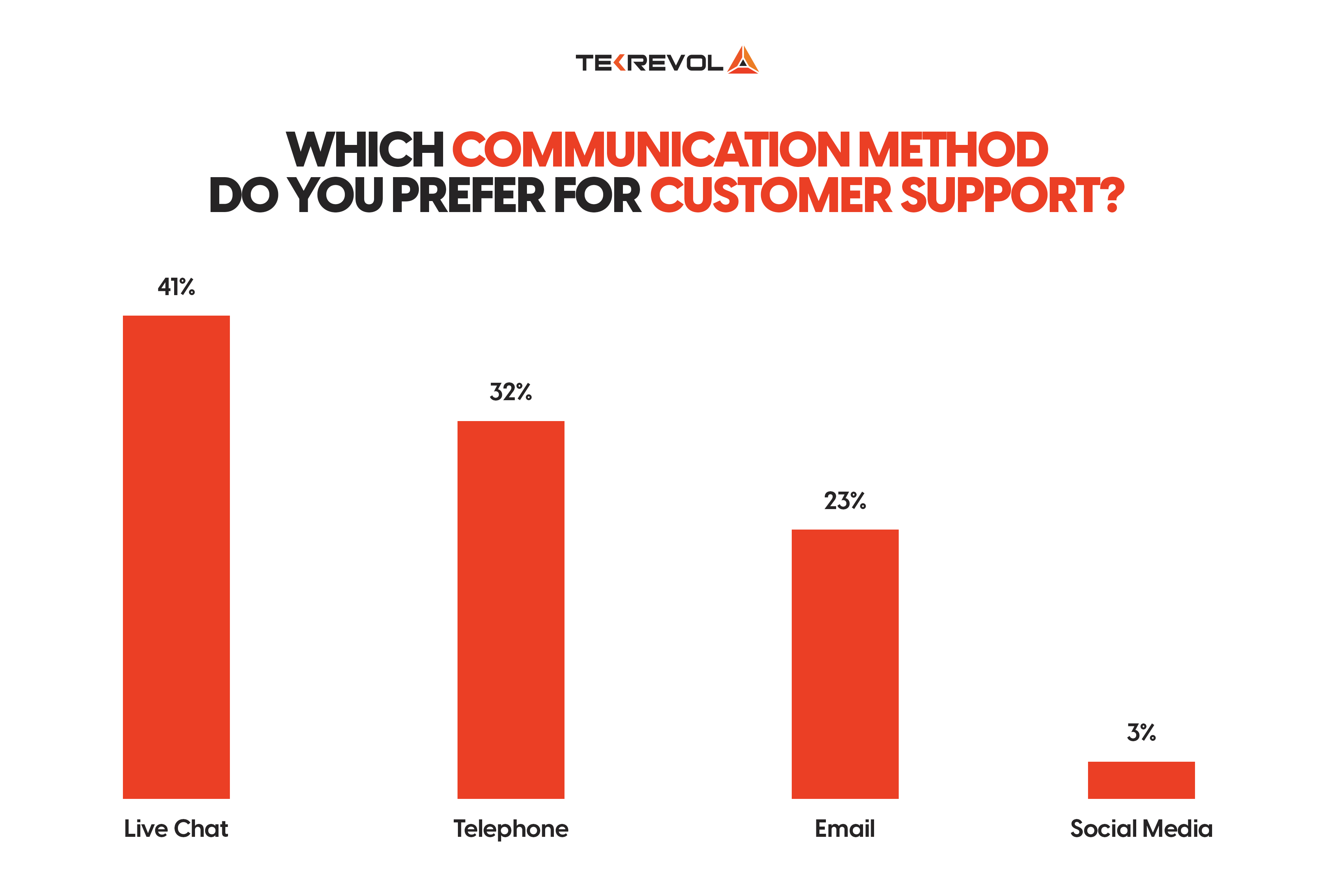 Push notifications are another way to start communication on the mobile app. You can communicate with the users at any time via push notifications.
| Statistics |  Percentage/Rate |
| --- | --- |
| Push notifications open the rate(iOS) | 90% |
| Email open rate | 23% |
| Users who find push notifications useful | 70% |
| Users who engage with push notifications within an hour | 40% |
| Push notification engagement rate compared to emails | 7x higher |
Uses Mobile Device Features
With mobile apps, users can use other features installed in their smartphones in that app, such as GPS, Contact lists, Compass, social media channels, and Cameras.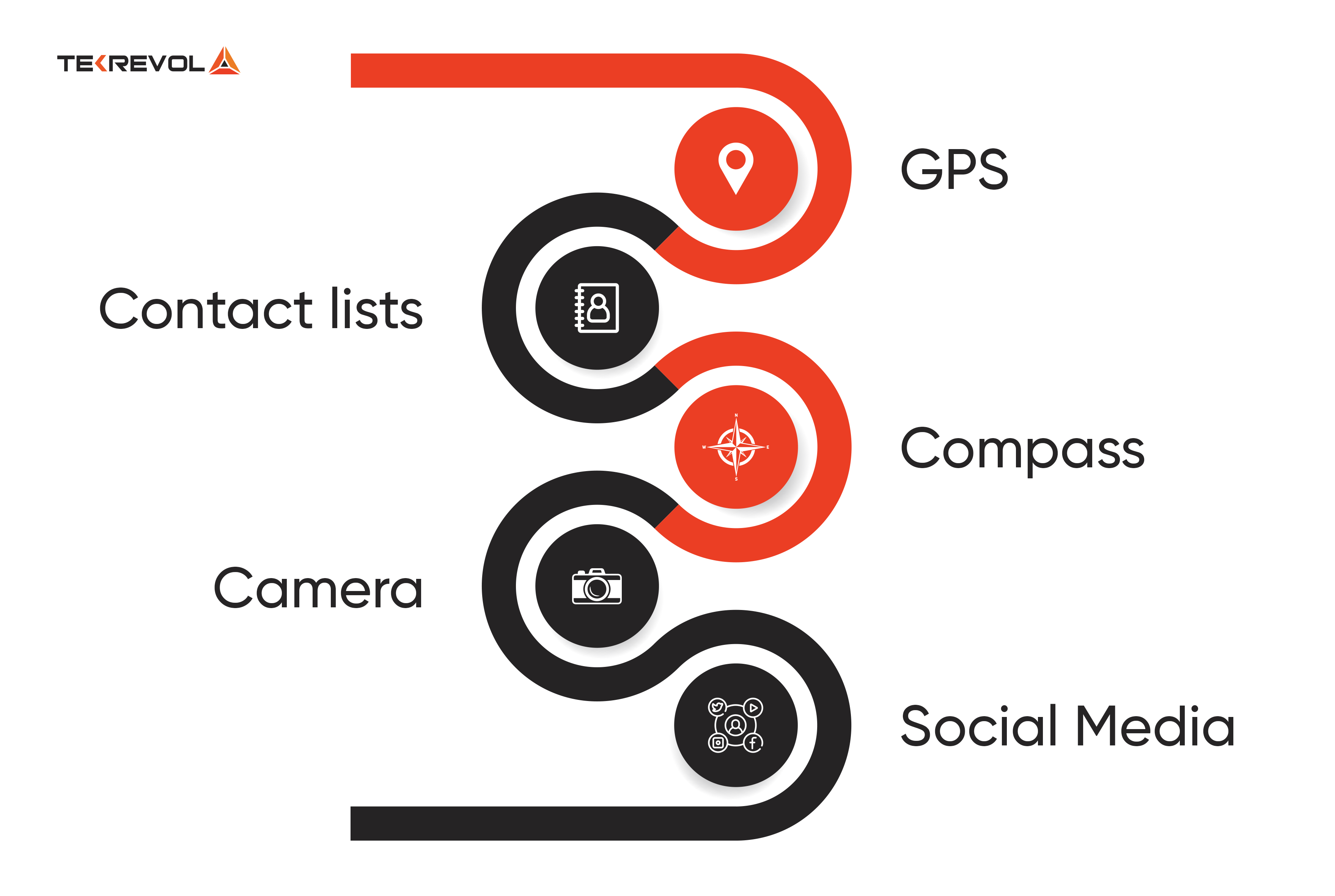 This will help you make your app more communicative, resulting in ease of use for the customer.
This feature will also make it relatively easy for the users to make purchases of goods by paying them with their credit and debit card applications or digital wallets. This method will also decrease the rate of errors and make things easier for users.
Mobile webs make you do a lot of manual work with all the typing and copying data, but it becomes effortless and convenient for you in the mobile app.
Are you looking for an Expert Mobile App and Web Development Team?

Hire our skilled app and web development services in the US.
Offline Availability
The most significant difference between mobile-friendly websites and mobile apps is the offline access of applications. Users need an internet connection to access a mobile website to use it.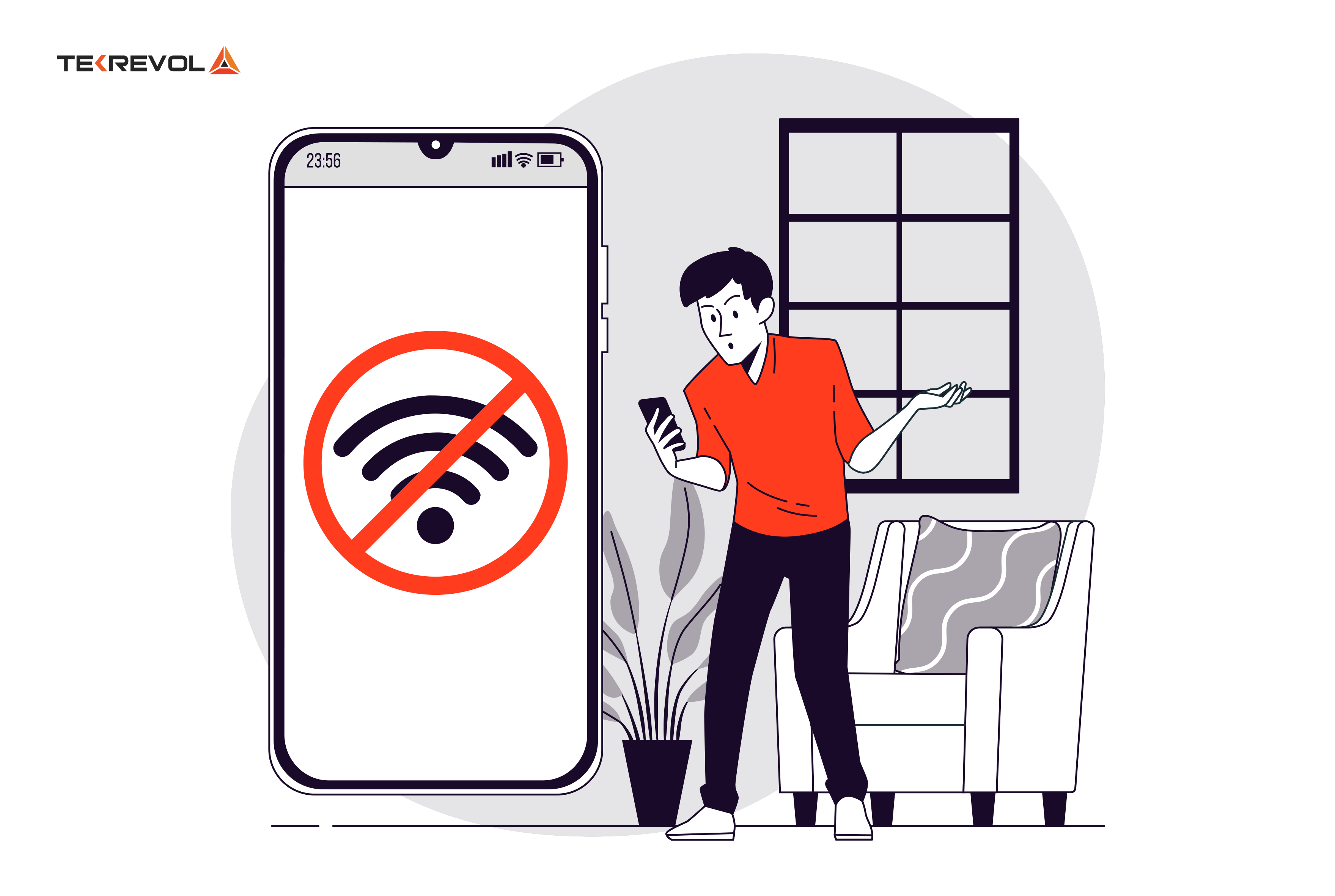 Loading even a single page on a mobile site is impossible for a user, which is why mobile applications are more useful for offline browsing.
Although mobile apps require internet connectivity to run their operations and perform tasks, some functionalities can still work offline.
Mobile apps are also faster, as they don't consume much mobile data compared to mobile websites.
Depending on your app setup, users can even achieve hidden information from when they were earlier connected to the Internet.
The Majority of Time is Spent on Mobile Apps
The secret to more conversions is to reach your desired audience on the platforms they use most. Everyone uses a mobile device, making it a perfect choice to reach your audience.
According to Statista, users spend 90% of their time on mobile applications while using their phones. Only 10% still use the web on a mobile phone, and that number is decreasing daily.
Hence, there is an excellent chance that users will consume more content from an app than browsing a website.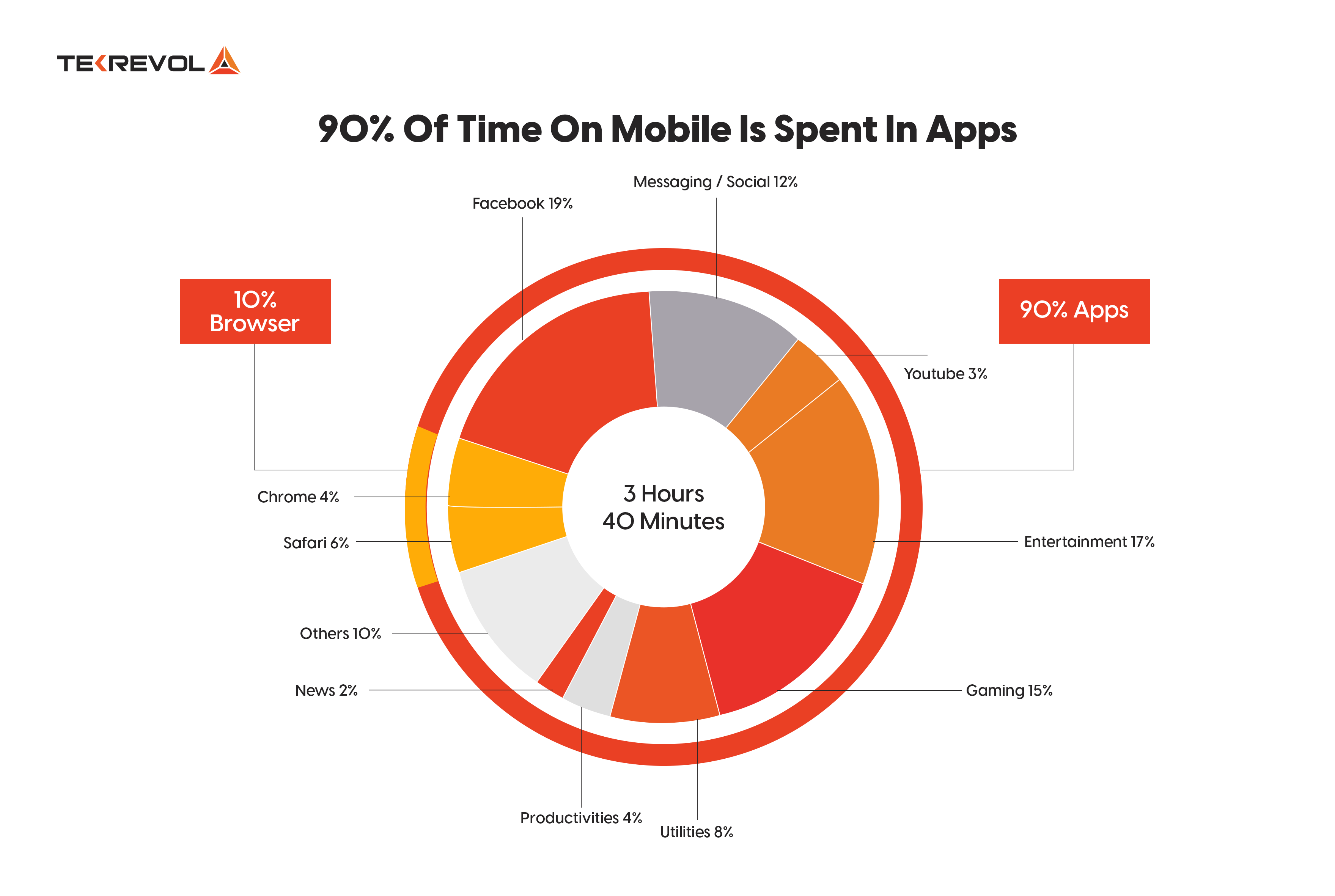 With mobile applications, users can access information with a simple touch. But a browser will take a lot of websites typing and loading time. Websites also tend to crash more, decreasing the user experience.
So, there is no reservation about why the usage of mobile apps significantly outshines and outpaces mobile web browsing.
Enhanced User Interface and Experience (UI/UX)
Although a mobile-friendly website is essential for every business to consider, it is still a minimal platform in terms of functionality. It is because mobile websites rely on the functionality of web browsers and their ability to process information.
With a mobile application, possibilities are endless with the potential it has. You don't have any limitations with an app, as nothing is holding you back.
You can offer a creative interface that will enhance user experience, along with functionalities like tapping, swiping, or holding the screen down to enhance the experience.
The freedom to design your app can lead to great things for you.
Consumers also prefer apps to mobile-friendly websites, and the following is a representation of all the reasons why: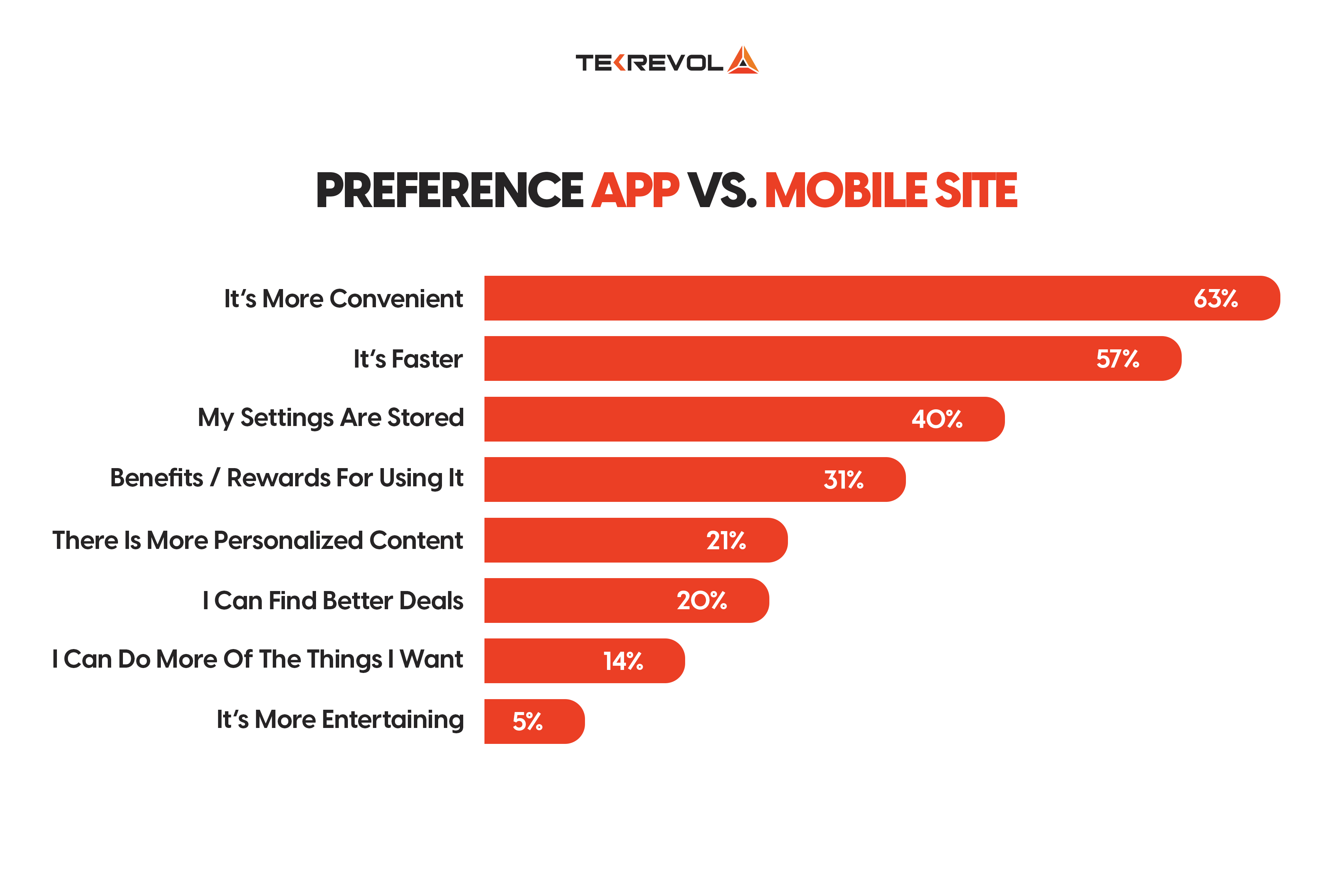 Speed
Mobile apps are faster than mobile-friendly websites, and this isn't something we haven't discussed in this article yet. But why?
Simply because they are simple.
Websites depend on web servers for the storage of data. It takes a lot of time to load that data on a browser since the speed depends on many factors like browser performance, internet speed, hosting plan, and server location.
Just a second delay in loading time can cost any business with a vast number of conversions. It will also increase the bounce rate and higher abandonment, as users don't usually like to stay.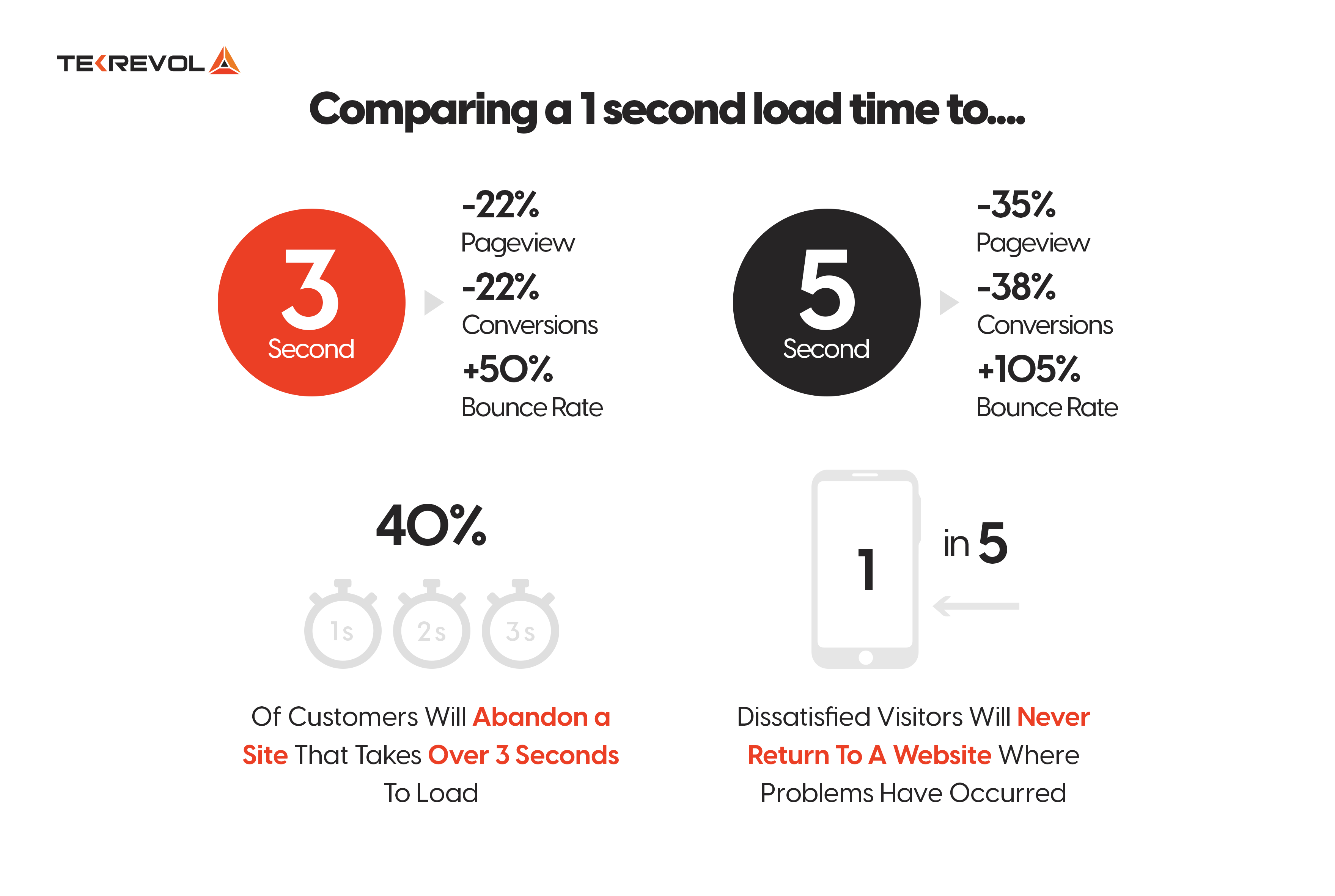 Unlike the mobile web, mobile apps can store data locally on each device. Data can be easily, swiftly retrieved and loaded on the screen. The mobile application framework is also more effective than a traditional website JavaScript.
Increase Engagement and Customer Retention
Mobile-friendly websites have limited capacity due to the restrictions of browsers and search engines, which is why they cannot drive engagement.
For instance, you cannot use the push notifications feature on a website or other essential elements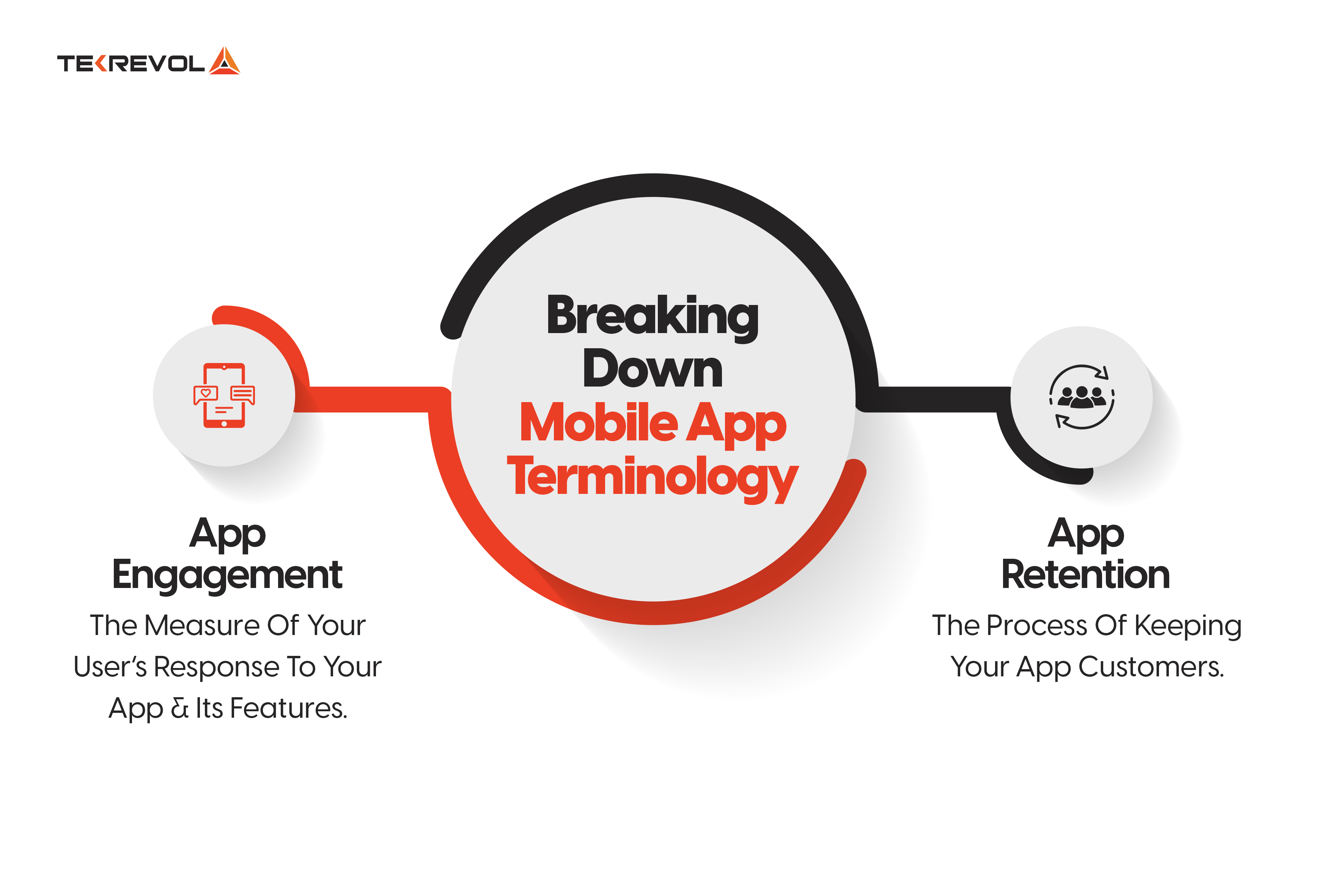 Applications can employ many features to increase engagement, ultimately resulting in customer retention. With a dedicated customer loyalty program, apps can provide incentives for referrals or shopping to retain loyal customers.
Improved Branding
Offering a mobile app to users is a great way to brand your business, product, or service.
With a mobile-friendly web, users can only see your brand when they move around your web pages. However, it doesn't happen more often, and when it does, it doesn't last long.
People use their mobile phones for the majority of their day, every day. This means they always see your application and brand name as the logo is always on the screen.
With the help of just a tiny logo, this kind of exposure plays a huge difference in making your business a brand. It will also drive more conversions and loyalty as your app will always stay at the back of the user's mind.
Are you Ready to Develop a Mobile App for Your Business??

Our expert app developers are here for you. Contact us now and discuss your custom requirements.
Frequently Asked Questions:
What is the difference between mobile apps and mobile web?
Mobile apps are native applications downloaded and installed on a user's mobile device. In contrast, mobile web refers to websites designed to be accessed through a mobile device's web browser.
Why do mobile apps convert higher than the mobile web?
Mobile apps are designed specifically for the mobile experience, offering better performance, functionality, and user experience. Additionally, apps can leverage push notifications, personalization, and offline capabilities to engage users and drive conversions
Do mobile apps work on all mobile devices?
Mobile apps are designed for specific platforms, such as iOS and Android and may not be compatible with all mobile devices. However, businesses can develop cross-platform apps to reach a wider audience.
Are mobile apps more expensive to develop than mobile web?
Developing a mobile app can be more expensive than building a mobile website, but the investment can pay off in increased engagement, loyalty, and conversions. There are also cost-effective options, such as low-code platforms and app templates.
Can businesses benefit from a mobile app and website?
Yes, a mobile app and website can provide a more comprehensive mobile experience for users. A mobile website can serve as a gateway to the app, while the app can offer more personalized and engaging features.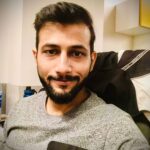 Author : Syed Abuzar Mehdi
Abuzar is a tech writer, content strategist, and mountaineer with a passion for exploring new heights in both writing and nature. With 8 years of experience covering the latest trends in technology and digital marketing, Abuzar brings a fresh and innovative approach to his writing. With his passion for writing as well as excellent research skills, he shares valuable knowledge on various IT trends.
Tekrevol's Global Presence
Now expanding to multiple cities across USA, GCC region, Europe & Asia
Come meet us at a location near you!
USA
39899 Balentine Drive,
Newark, CA 94560
1301 Fannin St #2440,
Houston, TX 77002
501 E Las Olas Blvd Suite
230, Fort Lauderdale, FL
44 Tehama St, CA 94105, San Francisco
400 NW 26th St, FL 33127, Miami
740 15th St NW 8th Floor, DC 20005, Washington
CANADA
4915 54 St 3rd Floor
Red Deer, ABT T4N 2G7
UAE
Level 5, One JLT Tower 1 - Jumeirah Lakes Towers - Dubai, United Arab Emirates
Level 17, World Trade Center, Khalifa Bin Zayed the First Street, Abu Dhabi
Level 22 , West Tower, Bahrain Financial Harbour, Manama, Bahrain
Level 22, Tornado Tower, West Bay, Doha, Qatar
PAKISTAN
3/25, Block 5, Gulshan-e-Iqbal,
Karachi, Sindh 75650
USA
CANADA
PAKISTAN
UAE
talk to us
Got an idea?
Let's get in touch!
Let's discuss your project and find out what we can do to provide value.
I am interested in discussing my ideas with you for
COPYRIGHT 2023 TEKREVOL ALL RIGHTS RESERVED.