How Technologies Can Modernize the Oil & Gas Industry
Author: Nabeel |
October 9, 2021 - Tekrevol Team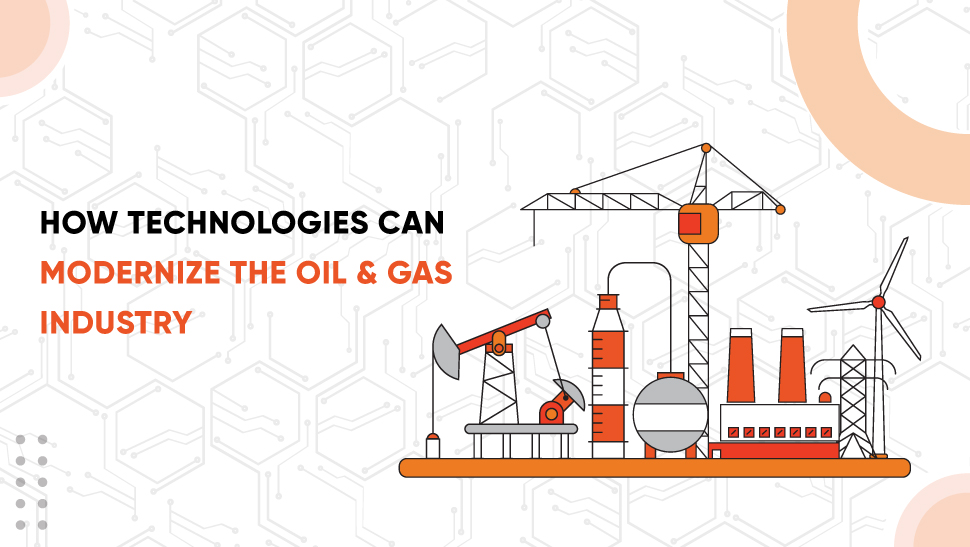 The innovation that emerging technologies are bringing to the oil and gas industry is revolutionizing, and it is obvious that the entire landscape of this specific industry will change in the utopian future.
What's more interesting is that, unfortunately, the oil and gas sector has always lagged in adapting to the latest technologies compared to other industries like healthcare, automotive, smartphone, and more.
And on the downside, this late adoption of technology often comes in for criticism, but this certainly doesn't mean that none of the organizations have adopted the latest tech.
Our recent visit to the Roseland Oil and gas event exposed us to profound insights concerning how the oil and gas industry operates.
We learned that some organizations have adapted to technological advancements. However, there's still a void in the industry that needs to be fulfilled.
We wanted to guide the entrepreneurs about the benefits of technological advancements and strategic deployment of artificial intelligence, machine learning, automation & robotics, etc.
Entrepreneurs often overlook the avenues of investment or fail to exploit the market gap using mobile applications. That is maybe because they don't really understand how to build an app from scratch. Knowing and understanding the process makes it a lot easier to proceed.
There's literally a whole lot of untapped potential that the oil and gas sector can unlock by implementing the technologies mentioned above in their organizations.
This implementation would improve internal processes, productivity, collaboration, and communication. Moreover, Technologies like automation and robotics would solve numerous operational challenges while addressing efficiency issues.
Furthermore, giving organizations an edge over the competition is perhaps the biggest advantage of deploying such technologies.
Considering the competitive landscape that businesses face today, it is highly recommended that entrepreneurs adapt to modern business approaches and methodologies to thrive in the market.
This article details how technologies can modernize the oil & gas domain. So, here's a quick rundown.
Technologies Overcoming Oil & Gas Industry Challenges
It would be an understatement to say that the oil and gas industry isn't as huge as any other industry out there.
According to IBISWorld, the oil and gas sector generates an estimated total revenue of $3.3 trillion annually, making it the largest in terms of dollar value.
Hence, from the revenue that the industry generates, you can pretty much predict its size.
Therefore, the challenges within a single oil and gas company would be just as enormous as any other well-entrenched organization would have.
However, the solution based on modernized technologies deployed in the oil and gas sector that would address efficiency, productivity, and innovation issues would be different compared to any other industry.
Luckily, emerging and conventional technologies have been making a huge difference today across several industry verticals, and the oil & gas industries are no exception.
It's just a matter of time when these technologies will start revolutionizing this industry on a global scale as well. Let's skim through each one of them now!
Robotics & Automation
Robotics and automation technologies have finally reached a point where they can do high-risk jobs way better than humans ever could.
For example, the site exploration process determines where drilling needs to be done in order to extract oil.
By automating this process, organizations would exponentially reduce overhead costs while ensuring the safety and security of their employees.
Additionally, Artificial intelligence or A.I. combined with robotics could make a more informed and strategic decision while determining the best site for extraction.
Also, the learning capabilities of A.I. would only improve over the years, making the technology more profitable and feasible for the organizations.
IoT or Internet of Things Integration
Connected/IoT devices have been the talk of the town for years now, and their standout aspect is that they can share up-to-date information in real-time with the user regarding errors, malfunctions, lags, or issues.
By deploying IoT technology within an oil and gas company, technical and managerial staff would predict equipment failure by analyzing the data shared by IoT devices.
And not only would IoT significantly reduce downtime but also it would save hundreds of thousands of dollars in lost productivity by informing the personnel about a malfunctioning pump long before it collapses.
Therefore, IoT would foster better and more informed decision-making in the oil and gas sector as replacements could be arranged and decisions could be made way before the organization experiences process failure.
Cloud Computing Technology
The power of the internet has been increasing ever since its inception back in 1983, and today we have finally achieved the state where a startup, SMB, or enterprise-level organization can call itself a data-driven business.
The impactful capabilities of cloud computing caught the eyes of the oil and gas sector, and today several oil and gas industries are harnessing the power of cloud computing to experience the following potential benefits:
Real-time data analysis
Real-time information analysis is not a problem when your organization is being backed by cloud computing technology.
The IoT sensors would utilize the computing power of cloud computing technology to sort, evaluate and share data with the users enabling employees to conduct real-time data analysis.
Efficient Marketing Solution
An integrated marketing plan integrated with the cloud networks can be accessed by the entire marketing team through the customer-relation management software in the future.
This aspect would allow higher data redundancy and easier communication, accessibility, collaboration, and more.
Environment Friendly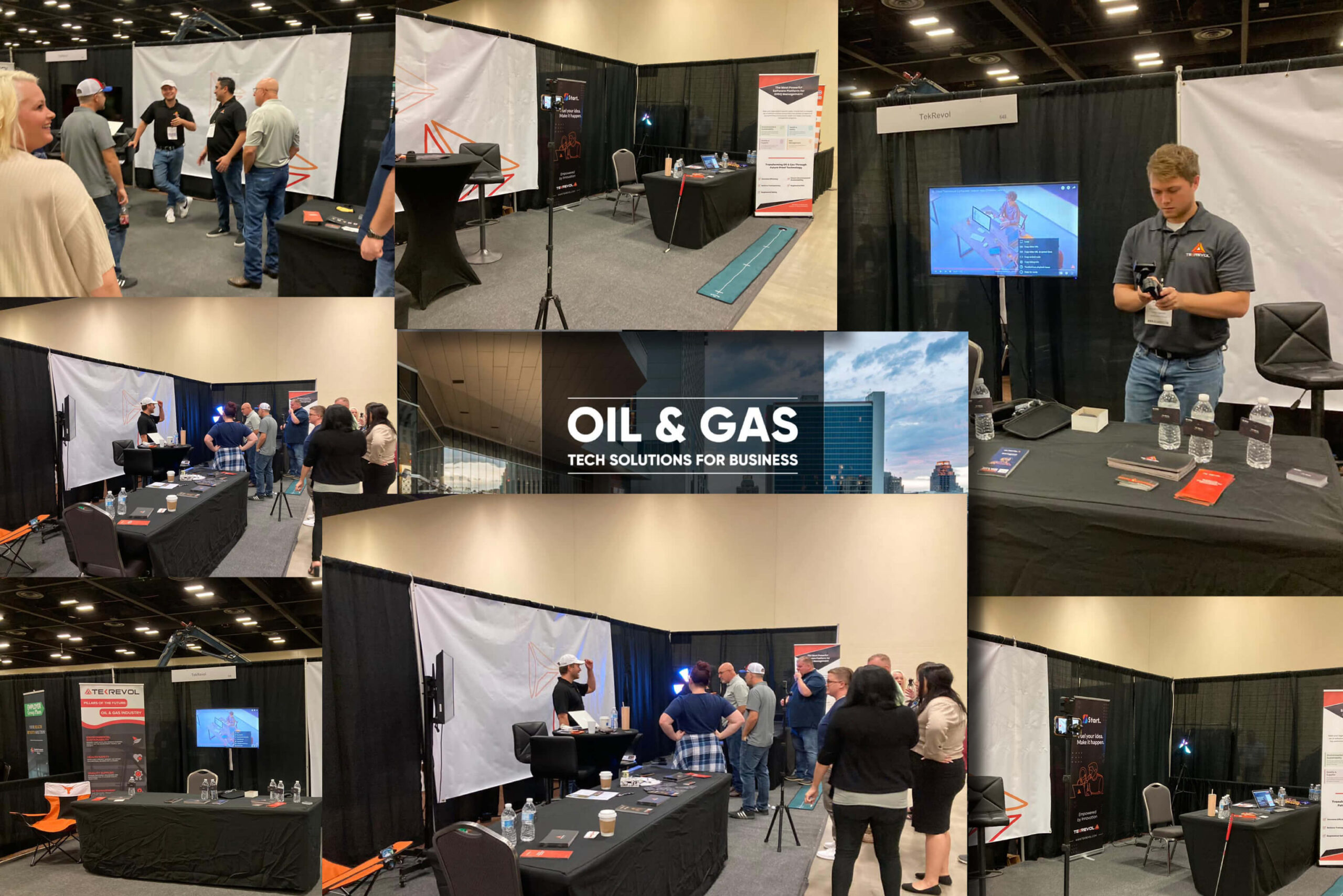 Preserving the environment has become a necessity. Therefore, it is highly advised that companies conduct business in an environment-friendly way.
Moreover, according to research, the oil and gas industries operating in the U.S alone were responsible for releasing 8 million metric tons of methane into the atmosphere.
Therefore, oil and gas companies must minimize the harmful effects of gases released during various internal processes.
Fortunately, Cloud computing can help oil and gas companies preserve the environment, and here's how.
Conventional private data servers usually operate at 10% to 20% efficiency while consuming significant energy.
In contrast, virtual machines in a cloud network offer up to 80% efficiency while using a fraction of the energy used by private data servers hence, saving a lot of energy.
To Conclude
Oil and gas companies need to learn how to take advantage of such impactful technologies. These technologies can become the pinnacle of change in the oil and gas domain by starting a whole new era of efficiency.
They can help businesses gain a competitive advantage, effective processes, high productivity, and scalability.
Also, we believe that by adapting to technological advancements, oil and gas companies can carry forward their operations with minimal pollution.
Furthermore, the Roseland Oil and gas event gave us the opportunity to understand the oil and gas industry dynamics, operations, processes, and much more.
And combining the newly acquired knowledge with our extensive experience and expertise, we're more than just capable of building and integrating modern technology solutions into the existing infrastructures of oil and gas companies.
Partner with Tekrevol today so that we can build and integrate modern technologies into your oil and gas business.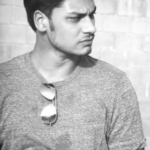 Author : Nabeel
Nabeel has a flair for strategic innovation and tech-driven transformation. He leads the Content Marketing Team at TekRevol. He thrives on exploring and sharing information about the transformative impact of technologies and strategic innovation on SMBs, startups, and enterprise-grade organizations.
Recent Blogs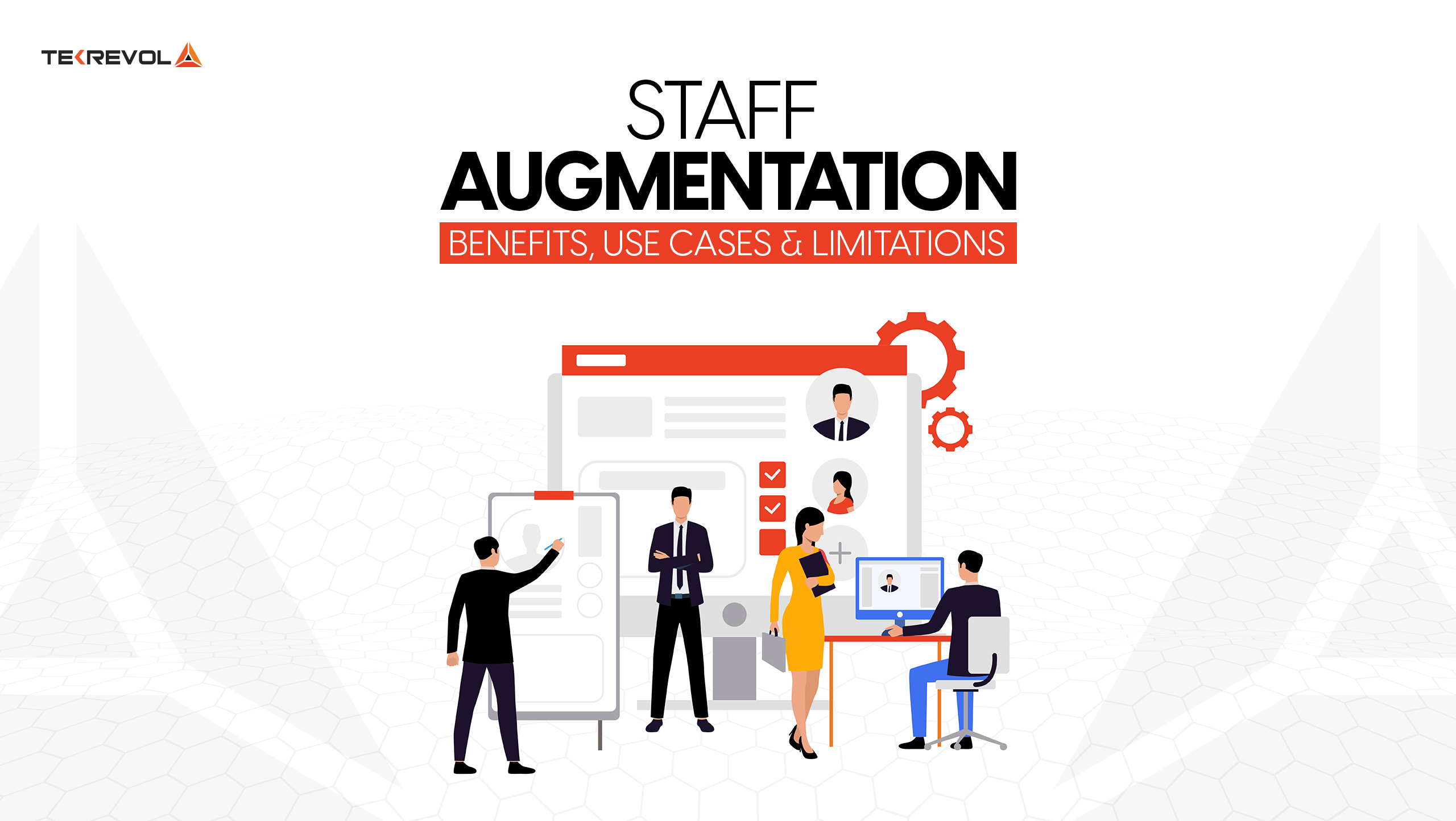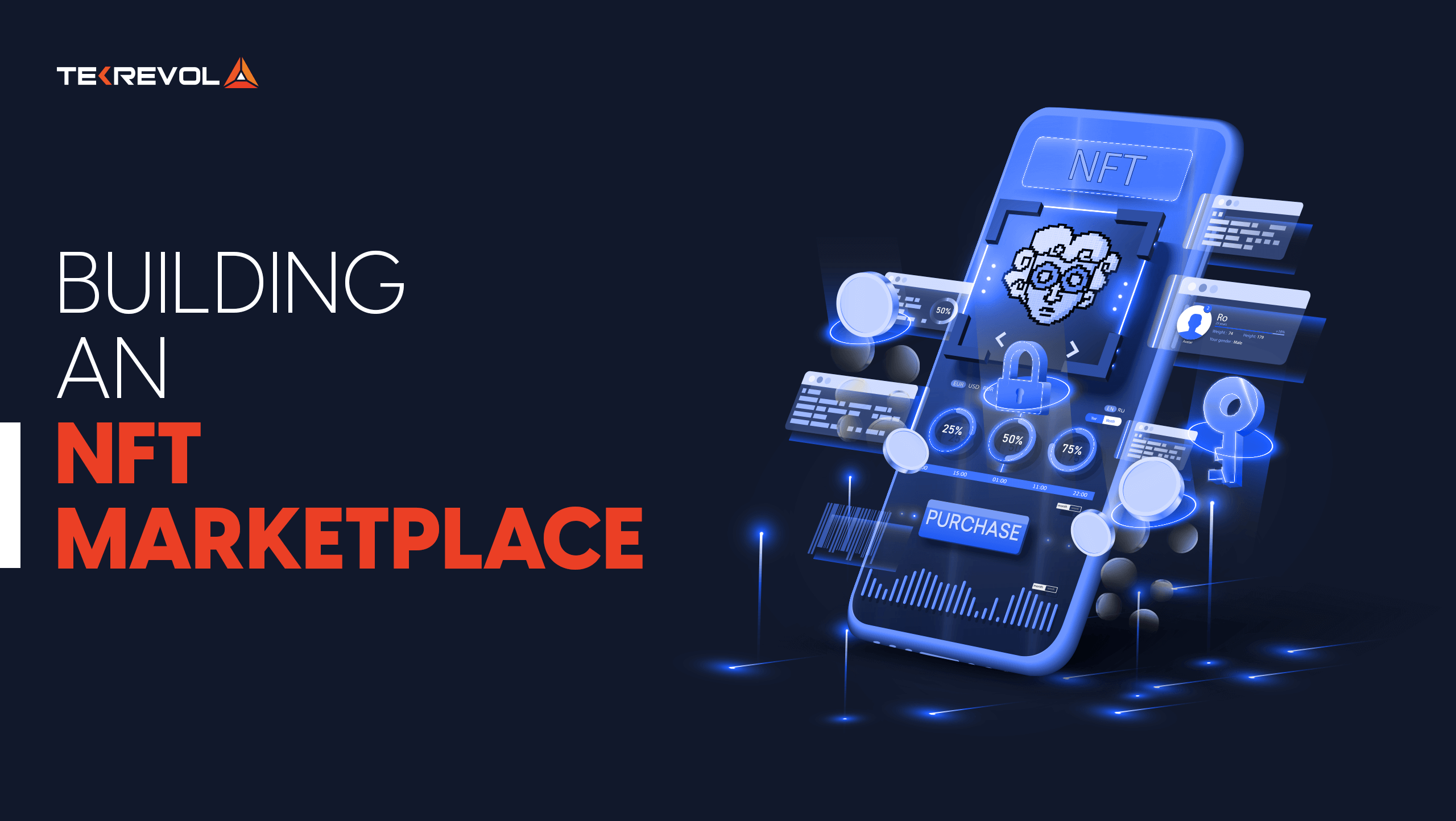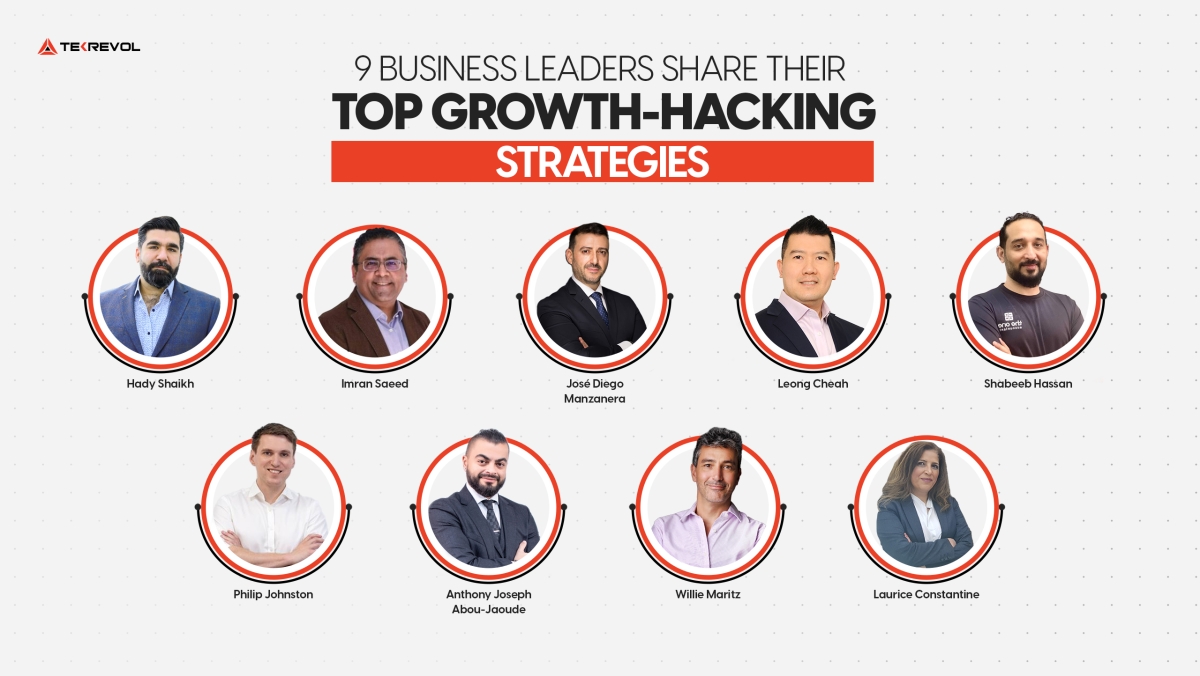 Tekrevol's Global Presence
Now expanding to multiple cities across USA, GCC region, Europe & Asia
Come meet us at a location near you!
USA
39899 Balentine Drive,
Newark, CA 94560
1301 Fannin St #2440,
Houston, TX 77002
501 E Las Olas Blvd Suite
230, Fort Lauderdale, FL
44 Tehama St, CA 94105, San Francisco
400 NW 26th St, FL 33127, Miami
740 15th St NW 8th Floor, DC 20005, Washington
CANADA
4915 54 St 3rd Floor
Red Deer, ABT T4N 2G7
UAE
Level 5, One JLT Tower 1 - Jumeirah Lakes Towers - Dubai, United Arab Emirates
Level 17, World Trade Center, Khalifa Bin Zayed the First Street, Abu Dhabi
Level 22 , West Tower, Bahrain Financial Harbour, Manama, Bahrain
Level 22, Tornado Tower, West Bay, Doha, Qatar
PAKISTAN
3/25, Block 5, Gulshan-e-Iqbal,
Karachi, Sindh 75650
USA
CANADA
PAKISTAN
UAE
talk to us
Got an idea?
Let's get in touch!
Let's discuss your project and find out what we can do to provide value.
I am interested in discussing my ideas with you for
COPYRIGHT 2022 TEKREVOL ALL RIGHTS RESERVED.