Asim Rais Siddiqui's Article on How Artificial Intelligence Drives Automation & Reduce Costs in Recruitment Industry is Live Now on Hackernoon
Author: Tekrevol |
May 26, 2023 -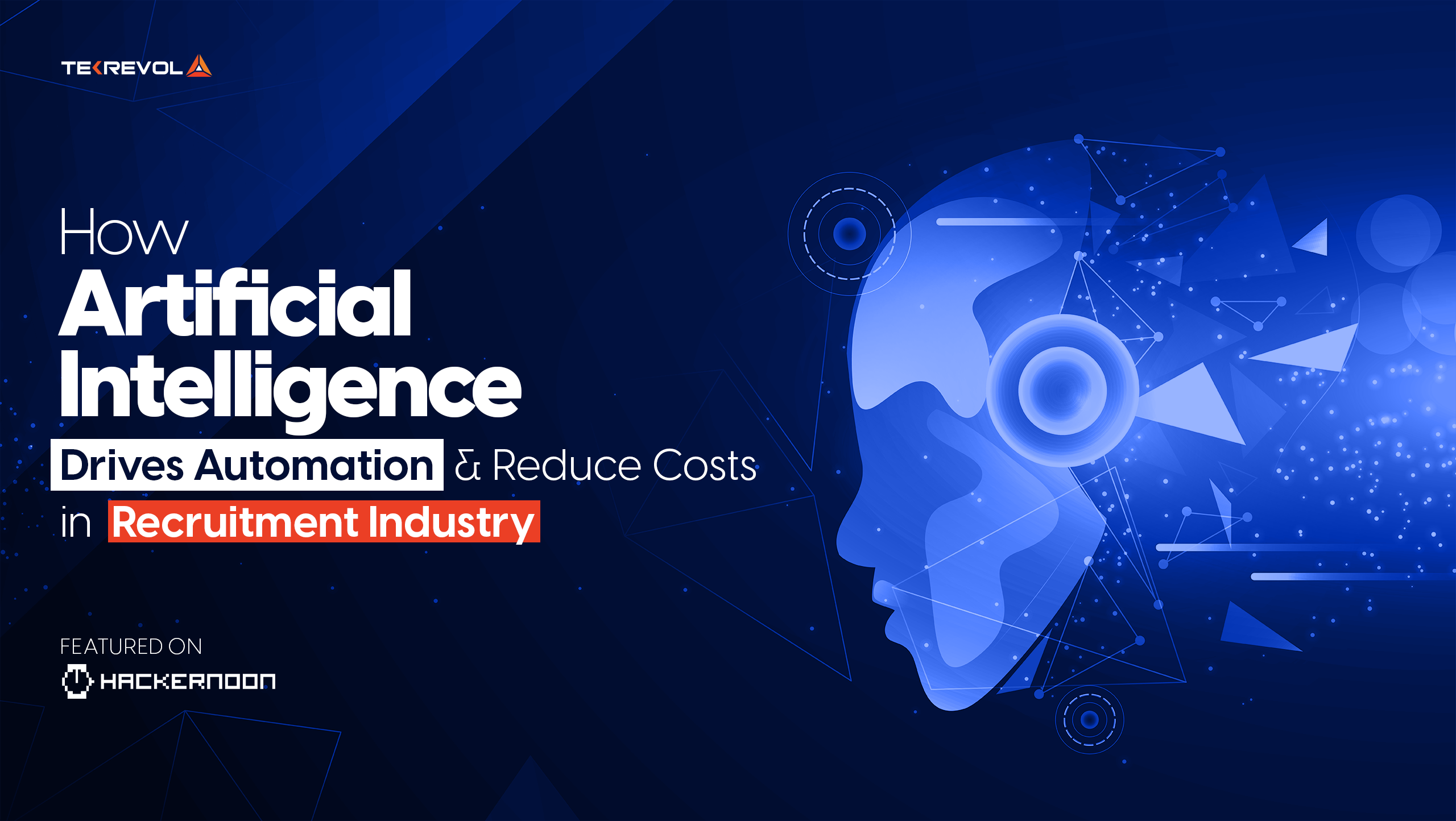 Asim Rais Siddiqui's article titled "How Artificial Intelligence Drives Automation & Reduce Costs in Recruitment Industry" went live on Hackernoon recently. The article delves into three ways that artificial intelligence is driving automation and reducing costs when it comes to recruiting. Let's go over them. 
Streamlining the Hiring Process 
Asim says that in today's fast-paced world, time is money, and businesses strive for efficiency. Lengthy hiring processes not only incur costs but also hinder productivity. With AI-driven automation, companies can streamline their recruitment processes and achieve digital transformation. By leveraging AI-powered tools, recruiters can automate time-consuming tasks such as resume screening, interview scheduling, and background checks. He believes that this AI transformation not only reduces costs but also expedites the hiring process, allowing recruiters to focus on strategic tasks and contributing to the overall digital transformation of the recruitment industry.
Overcoming Unconscious Bias 
Asim further talks about how unconscious bias poses a significant challenge in the recruitment industry, hindering diversity and quality hires. However, according to him AI offers a powerful solution for promoting fair and objective hiring practices and achieving digital transformation. AI-powered recruitment tools are designed to minimize unconscious bias by leveraging diverse datasets. Through artificial intelligence digital transformation, recruiters can identify ideal candidate traits and quickly evaluate candidates from various platforms. By reducing bias and embracing AI digital transformation, recruiters can improve the overall quality of hires and foster a more diverse and inclusive workforce.
Training and Development for Future Success
In an era of rapidly evolving skills requirements, training and development are crucial for both organizations and job seekers. Asim believes that AI plays a transformative role in curating new recruitment strategies and upskilling talent, driving digital transformation in the recruitment industry. AI-driven recruitment enables organizations to target the right candidate pools through AI-generated custom advertisements, enhancing their digital transformation efforts. Additionally, AI-powered learning management systems analyze employee performance data to create personalized training plans, aligning with the purpose of AI transformation. By adopting artificial intelligence transformation, organizations can overcome skill shortages, stay competitive, and attract top talent.
Wrapping Up
Asim thinks that artificial intelligence is a catalyst for the digital transformation of the recruitment industry. By leveraging AI's power and purpose, organizations can drive their digital transformation efforts, gain a competitive advantage, and pave the way for future success in the recruitment industry.
To read the full story, click here!
Tekrevol's Global Presence
Now expanding to multiple cities across USA, GCC region, Europe & Asia
Come meet us at a location near you!
USA
39899 Balentine Drive,
Newark, CA 94560
1301 Fannin St #2440,
Houston, TX 77002
501 E Las Olas Blvd Suite
230, Fort Lauderdale, FL
44 Tehama St, CA 94105, San Francisco
400 NW 26th St, FL 33127, Miami
740 15th St NW 8th Floor, DC 20005, Washington
CANADA
4915 54 St 3rd Floor
Red Deer, ABT T4N 2G7
UAE
Level 5, One JLT Tower 1 - Jumeirah Lakes Towers - Dubai, United Arab Emirates
Level 17, World Trade Center, Khalifa Bin Zayed the First Street, Abu Dhabi
Level 22 , West Tower, Bahrain Financial Harbour, Manama, Bahrain
Level 22, Tornado Tower, West Bay, Doha, Qatar
PAKISTAN
3/25, Block 5, Gulshan-e-Iqbal,
Karachi, Sindh 75650
USA
CANADA
PAKISTAN
UAE
talk to us
Got an idea?
Let's get in touch!
Let's discuss your project and find out what we can do to provide value.
I am interested in discussing my ideas with you for
COPYRIGHT 2023 TEKREVOL ALL RIGHTS RESERVED.