A Guide on Flutter App Development Cost
Author: Saba Sohail |
June 15, 2022 - TekRevol Team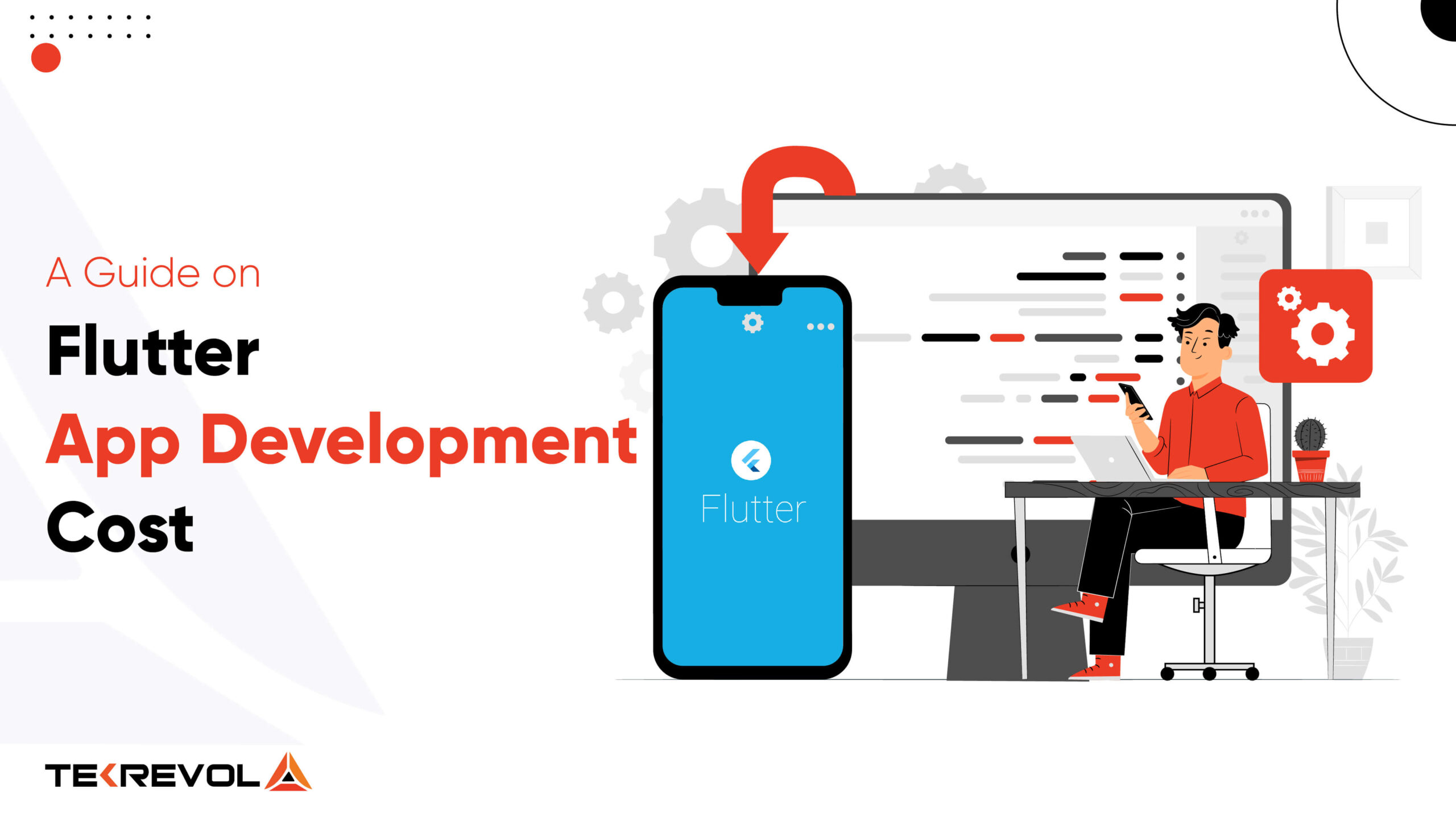 42% of Global software developers use Flutter for app development. It is becoming popular, and that's for a reason. With the motto of 'build apps for any screen,' Flutter is trending as the best cross-platform app development technology.
While it reduces time and development effort significantly, one of the primary reasons developers and businesses choose Flutter is its cost-efficiency. Moreover, it is backed by Google, which boosts the trust of developers and project owners.
Read this article to discover the closest estimates of flutter app development cost, factors that affect this cost, and ways to even more optimize your budgets for future app development projects.
What is Flutter App Development?
Flutter app development is the process of building apps using Google's SDK called Flutter. While developers commonly use Flutter for creating cross-platform applications for Android and iOS devices, here is a full list of devices that Flutter's development toolkit supports:
Android
iOS
Web
Windows
macOS
Linux
Embedded devices like smart automation systems
Flutter App Development Cost
Like any other type of software, there is no exact price or cost for developing Flutter apps. Depending upon the features and functions, it can vary a lot. The cost of app development can really take a 360-degree turn based on the features.
However, Flutter app development costs an average of $25,000.
A basic flutter app costs $15,000 – $20,000.
An intermediate, multi-featured flutter app costs $20,500 – $35,000.
A complex high-scope flutter app costs between $40,000 – $55,000.
Advanced business flutter app development costs $55,000+ depending on the use case and project requirements.
If these prices are too much for you, you can work on reducing the cost of app development through various techniques. It requires in-depth understanding, expertise, and perseverance to reach a point.
Already have a unique app development idea?
Factors Affecting the Cost of Flutter App Development
From a logical standpoint, the number of app features affects every other factor: app scope, development hours, necessary tools and technologies, human resource effort, and the size of MVP. So, the more features you want in your app, the higher your cost will be.
Let's start with the fact that Flutter is inherently a low-cost development option among all cross-platform app development techniques. It is way more cost-efficient than native technologies. You don't need separate app wireframes for different screen sizes. Rather you can make them responsive to various screen sizes.
However, if you are building an advanced business app with Flutter, you'll definitely have to invest higher cashflows for using modern frameworks to integrate AR, VR, or machine learning capabilities and embedding IoT systems.
Google launched Flutter in May 2017. Since then, it has managed to attract a strong pool of tech talent, developers, and testers and has a huge community. So, if you are building an MVP with only core features and basic functionality, a mid-level Flutter developer would demand a decent payout.
As you go up the ladder and hire more experienced developers, ones who can work with other technologies like BLoC, SVN, Version Control Tools like Bitbucket, and have a strong portfolio enough to handle your business-level application; you will definitely have to pay for higher development rates.
Additional Costs
Third-party integrations are tools and APIs that provide external features. Digital payment gateways, auto-filling forms, biometric verification, and 2-factor authentication.
Most of these integrations follow a subscription or pay-as-you-go model. So, the cost depends on your use frequency. Eventually, you'll have to pay a higher cost when your target audience grows.
Post-launch Maintenance and Updates
Most Flutter app development companies will provide you with a limited time of free maintenance services, but after 2 months, especially post-launch, you'll have to hire dedicated maintenance services.
These services cost around 15-22% of the overall development budget, and you'll have to set aside a potential cash flow for this.
Why do businesses choose Flutter app development?
Tekrevol's business analysts consider Flutter the ideal option for startups to enterprise-grade organizations. But if you need social proof, know that eBay, Tencent, Toyota, and Stadia are amongst the companies that took a quick leap in adapting Flutter because of its cross-platform capabilities.
Here are 7 more advantages to choosing Flutter app development.
1. Free and open source
Flutter was launched and operated by Google. While it is open for everyone globally to use for any screen and app of their choice, it is also free. Most importantly, you don't need two different teams to create apps for your overall target audience. Just one team highly experienced in Flutter will do good.
2. Developer-Friendly
It has a super developer-friendly nature that allows them to build, test and deploy software applications and programs from a single codebase – eliminating the need to rewrite code for different devices.
Companies like eBay motors turned to Flutter when they had to manage the development process with a limited team and time but also wanted an app for Android and iOS that delivered the same fluid user experience.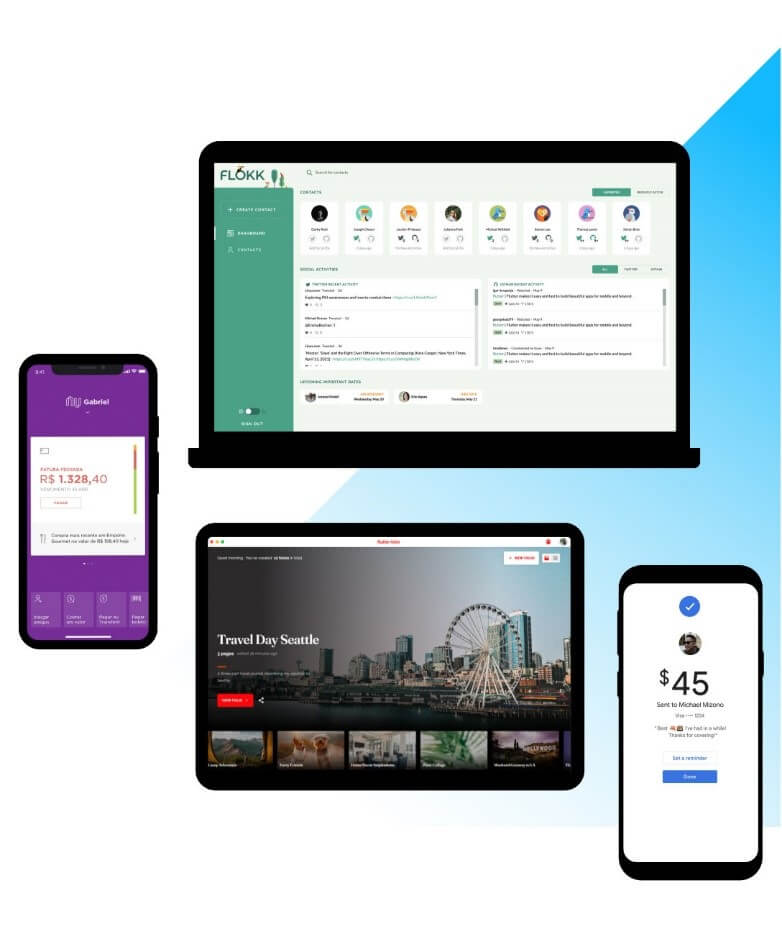 3. Development Time
So, with this one obvious advantage of being cross-platform, Flutter boosts development speed. As a business, if you want to quickly launch an app, Flutter makes it possible to develop and publish one within 2 to 3 months.
4. Real-time Testing and QA
The Hot Reload option allows developers to test their programming fixes in real time. QA professionals use emulators to analyze the quality of debugging and fixes they have made to the code.
With other technologies, these changes take minutes to update, but with Flutter, it's a matter of seconds.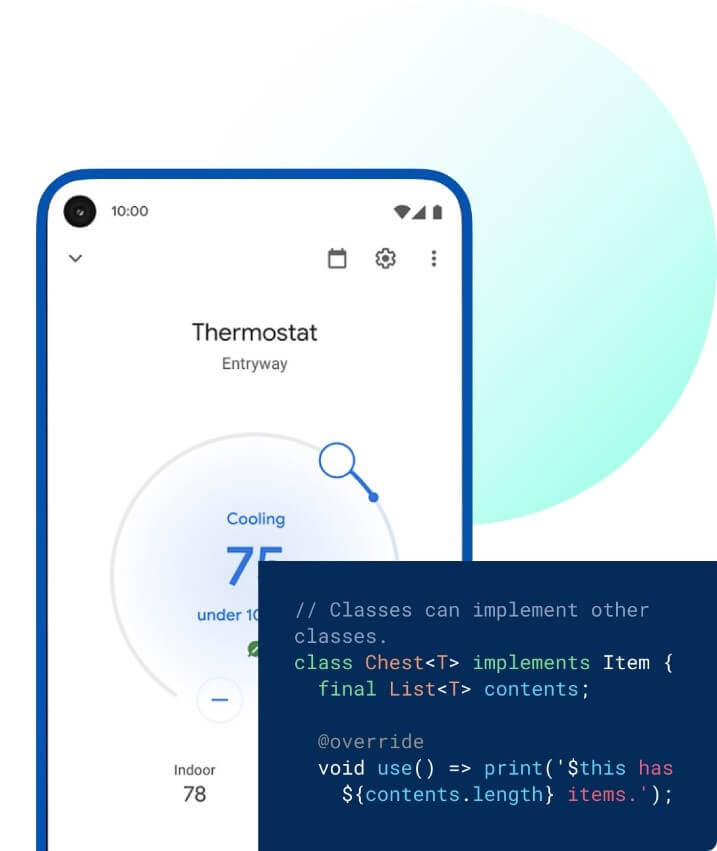 5. Graphic-centric
Flutter supports high-end graphics. With libraries and tools like Material Design, it helps create user interfaces that feel consistent and visually appealing on different devices and a diverse target audience.
6. Fast Loading
Despite its high emphasis on graphics, Flutter apps load as fast as any other mobile apps. This factor influences the user experience, and that's what most target users are directly or indirectly look for in a mobile app.
7. MVP-friendly
New appreneurs seeking investments need either of the two: a prototype with a strong business plan or an MVP. Of course, the latter, Minimum Viable Product, is a better option because investors or venture capitalists can actually see your app performing.
They can use the app for themselves, see how practical its user interface and experience are, and whether there is space for your app in the market.
The time and cost advantages of Flutter allow appreneurs to directly penetrate the market with an MVP instead of building expensive prototypes and presentations with facts and figures.
How to Optimize Flutter App Development Budget
Here are two ways to manage the Flutter app development cost:
Hiring Models
Businesses and even startups can choose from three different hiring models and development work arrangements.
1. In-House Team
This option will give you more control and flexibility with your flutter project, but the definite con here is the HR costs. You need to recruit technical professionals and pay them full-time wages with benefits.
So, unless you are an established organization with cashflows dedicated to hiring full teams and meeting recruitment costs, reconsider this choice.
2. Outsourcing
This is the second option and the most common one that most startups, as well as mid-sized businesses, typically follow. You get to hire a Flutter app development company after ensuring they have these 5 resources in their teams:
UI and UX designer with knowledge of Material Design
Flutter developer
Project manager
Testing and QA professional
Business analyst
These companies usually start with understanding your project requirements. Then they align a business analyst and project manager for coordination and updates about the progress of your flutter project.
Also, companies that work on outsourced projects will tell you a fixed price for the entire project or charge according to the number of hours you wish them to dedicate to your app.
3. Staff Augmentation
This hiring model more or less works like a subscription model for your app development team. You choose to work with specific Flutter teams and pay them hourly charges.
This model gives you the highest level of flexibility and control while allowing you to manage your costs according to your development stages and milestones.
Hiring Locations
If you pick outsourcing or staff augmentation work arrangements, you can further reduce your app development costs by researching the development rates in different locations.
That's because tech talent and IT resources charge differently because of their local tax requirements and currency conversions.
For reference, Flutter developers in the UK and other parts of Europe typically have high hourly rates as compared to developers in the Middle East or North America.
Wrapping Up…
Flutter app development facilitates modern entrepreneurs like you to create code once, test, and deploy on as many platforms as you wish – significantly reducing the time and development effort.
This will help you launch right when your target audience needs your digital solution opening endless growth opportunities for your mobile product.
And as you begin with the venture, finding cost estimates is definitely a smart move. And if you are still here with us, know that Tekrevol is your route to ready.
Planning to build a Flutter app?

Get in touch and let Tekrevol's expert Flutter developers help you with everything you need to turn your idea into a scalable business app.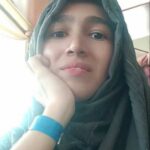 Author : Saba Sohail
Saba is all about strategic leadership and tech-led transformation. She comprehends, incubates, and iterates the idea of integrating tech-powered solutions and converts her knowledge into simple, valuable, and actionable blogs for tech leaders and businesses, much like TekRevol does with their products and solutions.
Tekrevol's Global Presence
Now expanding to multiple cities across USA, MENA region, Europe & Asia
Come meet us at a location near you!
USA
39899 Balentine Drive,
Newark, CA 94560
1301 Fannin St #2440,
Houston, TX 77002
501 E Las Olas Blvd Suite
230, Fort Lauderdale, FL
44 Tehama St, CA 94105, San Francisco
400 NW 26th St, FL 33127, Miami
740 15th St NW 8th Floor, DC 20005, Washington
CANADA
4915 54 St 3rd Floor
Red Deer, ABT T4N 2G7
DUBAI
Level 5, One JLT Tower 1 - Jumeirah Lakes Towers - Dubai, United Arab Emirates
PAKISTAN
3/25, Block 5, Gulshan-e-Iqbal,
Karachi, Sindh 75650
USA
CANADA
PAKISTAN
DUBAI
talk to us
Got an idea?
Let's get in touch!
Let's discuss your project and find out what we can do to provide value.
I am interested in discussing my ideas with you for
COPYRIGHT 2022 TEKREVOL ALL RIGHTS RESERVED.