Assisting Drivers Through Advanced Automotive Solutions: Future of Hi-Tech Vehicles
Author: Muhammad Bin Habib |
February 17, 2022 - TekRevol Team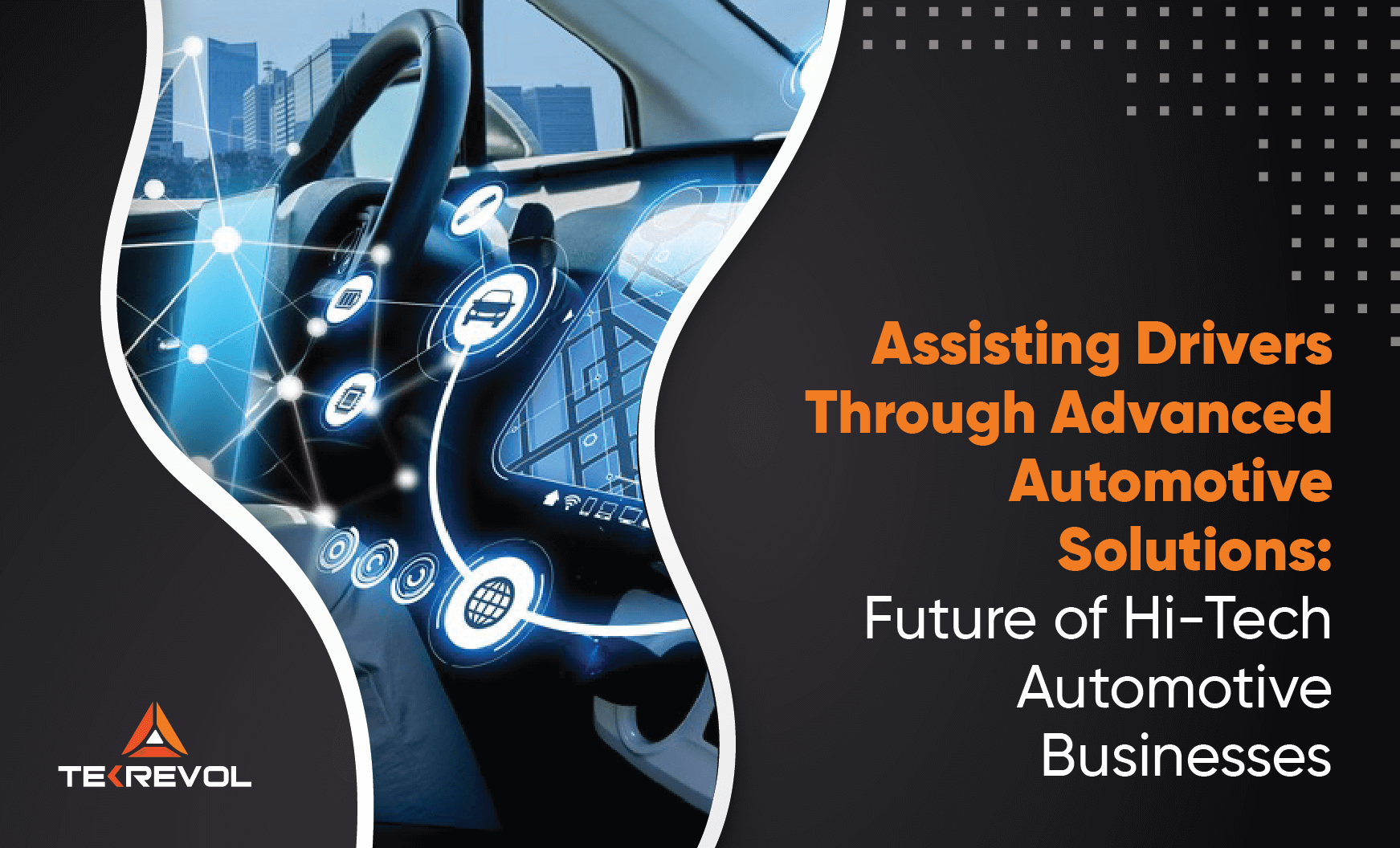 Every year thousands of vehicles crash in the U.S. due to insufficient features that ensure safe driving.
With the market getting super-competitive every-day, automotive manufacturers are upgrading their approaches, processes, strategies and above all – technologies to integrate valuable features to vehicles that ensure driver's safety, accessibility and much more.
Many of the accidents happen due to drivers being distracted by electronic gadgets such as tablets, smartphones, and more. Most of these accidents are caused by answering the calls or replying to texts while driving.
Every country in the world, including the U.S., has strict regulations against smartphone usage. Heavy fines follow the perpetrators, and yet, many still violate the rules and get fined or involved in fatal accidents. Traffic rules and regulations haven't been able to curb mobile phone usage during the drive.
In these times, while many car manufacturers offer incredible automation features – many of them lack mobile apps that comprehensively cover most features and functions of the cars. Because of that, you remain uninformed regarding every aspect of what's happening in and around the vehicle.
We just cannot leave things to car manufacturers. The need for an app that provides complete connectivity with all the features is imperative. A connected car can provide more comfort and control when compared to conventional cars, and it's time that we should have one.
But how can one build an app like that? Worry not.
Read this article to find out how to build an app that connects with your car and how you can do that.
Before we jump into the main topic, let's get a few definitions sorted. Shall we?
What Is Meant by a Connected Car?
To control a vehicle through a web or mobile app, one needs an internet-connected mobile app and car.
But what is a connected car?
Well, a connected car is a vehicle that has an active internet, Wi-Fi, or Bluetooth connection. It also usually has an intelligent onboard computer system that manages each and every pertinent task and gives the owner complete control over everything.
In the U.S., the number of cars with active connections is increasing day by day. Many car manufacturers, including Tesla, Audi, Mercedes, and others, are rolling out models with semi and fully-autonomous features. Still, the transition will take time, and the widespread use of these is afar.
Many cars in the country still have computers on board that need to be connected with an active app.
It is expected that more than 20 million autonomous vehicles will be on the road by 2030 in the U.S. Moreover, the size of the automotive car market is expected to grow up to a whopping 37 billion U.S. dollars by 2023.
Let Our Automotive Solution Experts Handle Your Project.

TekRevol is a team of designers, developers, and technologists building solutions and transforming industries worldwide to deliver unparalleled experiences. Our expertise in building automotive solutions can be your chance to appear with your app on the global horizon
Why is Automotive Apps Market-Share Low?
When you look in the market for leading car apps, whether automotive apps for Android or iOS automotive solutions, there are very few available.
This is mainly due to the lack of awareness and difficulty integrating with the stock onboard computers of the cars. Many automotive IoT apps require tuning and modifications to the ECU (the brain of a modern car), and most consumers aren't willing for it.
To build a car app or a system that is easy to use and integrate is not easy. However, through correct direction, planning, and implementation, it is a feat that is very   achievable.
Today, cars come loaded with various latest features and technologies. When connected to the internet and through a manageable online system, the combo becomes even more valuable for end-users.
One of the reasons why the market share for automotive apps is low is because of an absence of awareness in public. The acceptance of modern systems comes with a difficulty; lack of trust.
People have not really transitioned into believing automotive systems can be self-sufficient, especially when it comes to cars. But car manufacturers, government agencies, and institutions are trying to improve the situation through various measures.
How Can a Connected Car be Beneficial?
Connected cars have a number of benefits.
You can manage car systems while away. You can turn on or off the engine without getting near the car or using a key or push button.
In winter, you can turn on the heating before you get into the car. In summers, you can set your aircon to blast cold air so that when you get into the car, you feel nice and comfortable.
Let's have a look at some more incredible features connected cars can offer.
1. Manage drive modes
Drive modes can have dire consequences on your car's maintenance cycle and long-term usage. Connected cars and car apps usually have features that let you manage the car's drive modes – no matter if you are in the driving seat or some friend has borrowed it for a day or two.
2. Control infotainment system
Infotainment systems have become an essential part of modern car travel. In order to make a complete automotive app solution, the control features for the infotainment system or screens are necessary. Many car apps allow users to access all systems of cars and perform various operations.
3. Monitor fuel usage
Fuel prices are going up constantly. That is why monitoring your fuel usage becomes essential. Modern cars and various automotive IoT apps allow users to monitor their fuel status, including fuel usage, usage patterns, remaining fuel, distance available, and much more.
4. Check live location
Threats have been increasing around the globe. The theft rate has amplified over the past few years, and that is where the need for monitoring the live location becomes important. Modern tracking app features allow you to check the live location of your car, making it easy for owners to know where their car is, even when the car is not with them.
5. Track routes
Suppose your child or some friend has borrowed your car for a day or two, and you want to know where they are. For that, modern automotive solutions allow you to track routes. So, wherever your car is, you can check it anytime through active GPS tracking with ultimate ease.
6. Get reminders and alerts
Keeping a car comes with multiple additional responsibilities, and that is where complete automotive solutions can assist you in becoming a better, more responsible driver. From remembering the fluid changes to managing the service periods and much more – car apps can help you with many things.
7. Receive notifications for troubles
Cars are machines, and no machine is trouble-free forever. Things often go wrong with machines but don't often come to notice until it has caused enough damage. With comprehensive automotive solutions, even the slightest of the troubles can be notified so that you always know what needs to get fixed.
Are You Looking to Integrate These Modern Features in Your App?

TekRevol's top-rated app developers are proficient in building app solutions that cater to all the wide-ranging needs of your audience. We can assist you in integrating some incredible features into your app. Stand out in the market.
How To Build a Car App? Steps For an Automotive Solutions App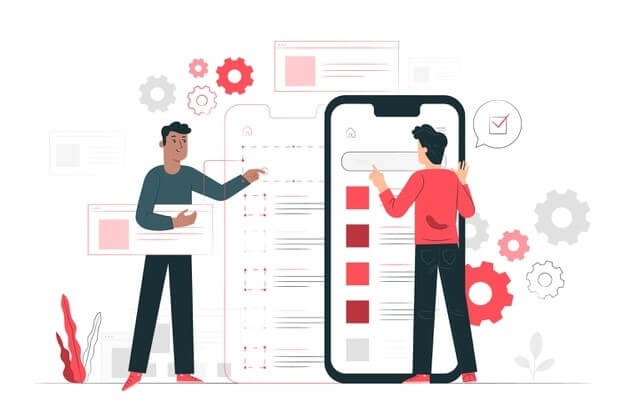 Source: Freepik
Now that we have discussed some of the most important features an automotive car app must contain, let's learn the steps that are essential to building a car app for automotive IoT solutions.
It must be kept in consideration that to build a car app, the process can never be the same. However, holistic steps of the development of car applications can always vary depending upon the requirements and features offered to the end-users.
Below are the steps that you must follow to ensure that your car app can be ranked among the best car apps in the U.S.
1. Note down your idea
Everyone has an idea in their mind, but when it comes to complex systems that are focused on adding value to the lives of the masses, they need to be properly documented. For that, you need to be aware of what you are going to build.
Whatever basic concept you have in mind, you must ink it down so that nothing skips your mind. Also, brainstorm and add all the necessary features and functions that can be included in your car app. Later you can finalize the idea and seal the document for further changes.
2. Gather necessary information
Once you have written down everything you had in mind, the next step is to gather information about your idea. It is important to understand the viability of the concept and its feasibility once launched. The market cap must be considered to capitalize on the chance to capture the market.
This information that you will gather depends on and modifies several factors. You will have to keep your actual idea in mind; if an idea doesn't seem implementable or practical, you shall have to modify it in order to make your car app idea among the top apps for cars. It may or may not involve an automotive IoT solution, depending on your targeted market and more.
3. Conduct market survey
This step cannot be skipped. Conducting a market survey and studying what the market wants is of utmost importance. This not only helps you understand the evolving market needs but also enables you to comprehend minute details of the features you are looking to offer.
In this step, you might have to go through various scholarly articles, researches, case studies, personal accounts of professionals regarding the subject matter, and much more. This all will eventually help you build yourself a concrete idea with minimal leakage points.
4. Build a features list
Features make your car app unique. Features make them more valuable and helpful for the end-users. For that, you must incorporate all the pointers from the previous stages to build an app that is feature-rich as well as different from others in the market.
The features you choose for your automotive solution may have several roadblocks attached to them, and it is important for you to mitigate them in advance. You must not leave things for later as they may snowball and make it difficult for you to manage later down the road.
5. Find an app development company
Now that you are done with documenting your car app's basic idea and completing the market survey as well as finalized features list the will be present in the app, now is the time to find an expert app development company to build the automotive IoT app for you.
You may as well decide to build the app yourself by hiring a complete team and managing everything yourself. But then, you will be managing everything from design to development to QA to everything else. That is why you must keep things to the professionals.
6. Assign them your project
Once you have found the right mobile app development company for your automotive solutions mobile app, the next step is to ask for their plan for the development of the project. Get the quote and assess all the aspects.
Usually, professional app development companies offer precise quotes. Whether it is about the price, time, development criteria, or anything else, the amount of detail in the quote must tell you about the company and how your journey will be with them in the future.
7. Take periodic updates
Once you give the company a go-ahead, the next step would be to ensure periodic updates. App development has multiple modules. Enterprise-level car apps are usually not built in a piece. Instead, these automotive solutions are developed in multiple modules and then integrated together just like pieces of a puzzle.
Each module has a set milestone, and each milestone requires specific time and effort to build. You can always ask for updates, but normally, leading app development companies report periodically regarding your project's progress.
8. Get your app tested after development
Once your app is completed and brought together in one piece – it is final – almost.
Many skip the testing part; you must not. Testing is an essential part of SDLC, and that is why you must not rule it out. Testing for a car app can be done on various scales. Professional mobile app testers can ensure your car app is one of the top automotive solutions by making it fault-free and flawless.
Mobile app testing on multiple standards will ensure your app is without any bugs and errors when it is made available for the audience. Quality is the understood part when you are targeting the masses through your services and products, and it must not be overlooked.
9. Launch it for your audience
After your app's development, testing, and bug resolution is completed, the next step would be to make sure it is uploaded to the relevant app stores. Your app can be among the best automotive apps for Android or iOS if you have built it the right way.
You can also do pre-launch events to ensure that the maximum number of people see your app and opt for it for future use. This way, you will be able to create the necessary hype and gather the right audience for your mobile application.
10. Continue app's maintenance
Mobile app's maintenance is extremely important. In fact, the real work is not when your app is being built. The real work begins once your app is launched with a significant number of active accounts. That is when the need for a dedicated maintenance team is imperative.
There are multiple domains where the application might need maintenance. It can be for the frontend, the backend. It might be an API or an overhaul for the car app so that it does not slow down where there are more active people on the system.
Skip the Hassle, Let Professionals Build Your App

Mobile app development requires technical expertise, experience, and a will to build exquisite app solutions. Tekrevol's team has each one of it in abundance. We can handle all these phases for you while you just have to overlook them
How to Get Downloads for Your App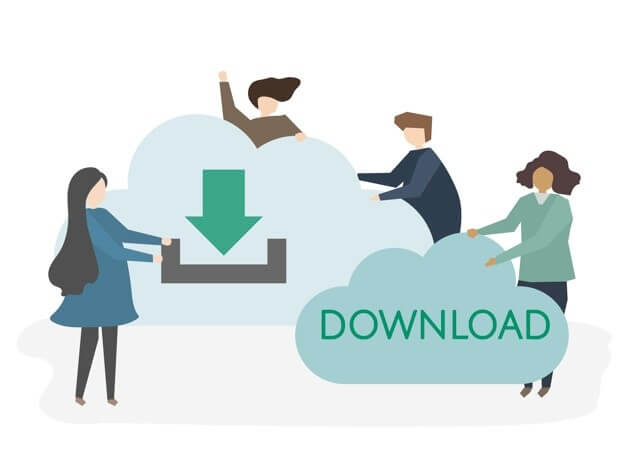 Source: Freepik
Building an app is essential. Making it reach more and more people is vital.
Having no or lesser number of downloads won't serve the purpose if you are looking to grab a significant share in the car apps market.
Here are a few ways you can get more downloads of your automotive solutions app.
1. Reach out to car manufacturers or dealers
The first step to getting your mobile app installed for a greater number of people is to get in touch with car dealers or manufacturers to enable them to understand what automotive solutions are and how they can actually be helpful for the audience.
Once you land an agreement with one or multiple manufacturers, you can make necessary design and feature changes to the application and roll it out for the audience. There are a number of possibilities and options once you have an audience ready to use your mobile app product.
2. Build relations with certified car gurus
Another way of spreading the word is to build relations with certified car gurus and mechanics across the city or your country so that you can convince them about your car application and how it can help their audience bring ease to their life.
Mechanics and car gurus usually work with vehicles that are owned by modification-loving car enthusiasts, and it would be easier for them to convince it to install an application or one of the automotive solutions that provides them better control on their car's features.
3. Devise a digital marketing strategy
If you have built a software product or an app, you would need to market it digitally as well. For that, you would have to create a digital marketing strategy that ensures that a maximum number of people see your app and know what it does.
While the marketing of an app does not guarantee the number of downloads, it can surely bring you some valuable users, and from there, you can scale through offering discounts, referral programs, helping more and more people understand what your car app is and more.
4. Upload your application on app stores
You won't be able to reach a more considerable number of people without uploading it on the app stores. For Android applications, you have to upload it on Google Play Store and for iOS users, the Apple App Store. Only uploading it on the app store can bring you a significant number of downloads.
One way to get your app ranked on the app stores is to work on the app's App Store Optimization or ASO. It is very similar to how SEO works but has a lot of differences as well. In essence, it gets you ranked atop in the app store search results.
You must still keep in consideration that using your automotive solution, the car app, with car manufacturers would require the use of their onboard computer systems and, thus, their permission to access it and thorough testing before it goes public.
But once everything is completed, including the app development, standalone testing, connection testing, and marketing, there is no stopping you from winning the world.
Moreover, getting more downloads is dependent on various factors. That ranges from video marketing to optimization to much more. So, for improved results, all these technologies and techniques shall be employed.
Key Takeaways
Building a mobile app is not an overnight thing.
It takes effort – diligent effort along with guidance to pull off an idea successfully. From initiating the thought process to implementing the concept on the design board to having app developers build your app – automotive solutions are no less than a giant LEGO puzzle waiting to be put together to function correctly.
From designing the frontend to writing the backend to sync appropriately while working on the APIs to function seamlessly – all these tasks require technical expertise to be brought together. Once all the app's modules are built, the testing begins, which explores all the aspects of the app and ensures all of them function correctly.
After all the development and testing work is done, now is the time to launch the app, and for that, the app's projection needs to be done the right way. From reaching out to manufacturers to display ads on billboards to marketing the app digitally, each campaign will allow the app to gain downloads once uploaded on multiple app stores.
Building a mobile app is not just building it – it has numerous other issues that need to be taken care of. Furthermore, if you are not experienced with mobile app development, the chances of you messing things up would drastically increase.
That is the reason it is suggested to hand over the project to an experienced automotive solutions development company so that you only have to take updates on the project while they do all the work.
Get Started with Your Incredible App Idea Today

Mobile apps are everywhere, but there is still room for more fabulous ideas to disrupt the market. Your app idea can be the next big thing in the mobile app industry, don't keep it waiting.
Frequently Asked Questions:
1. What are automotive solutions?
The term automotive solutions refer to the systems or software built to ease the processes and functions of the automotive industry. Although the term encompasses the whole industry, they mostly pertain to the solutions offered to the end-users.
This may include mobile apps with groundbreaking features and functions that help the car owners and manufacturers make the car's experience better with improved control leveraging the technology.
2. How are automotive apps built?
Automotive mobile apps are built using different methods, techniques, and technology. It also depends on what is your targeted audience and what feature set you are looking to offer.
Depending upon the scale of the audience and the feature set, the technologists decide the strategy to build the app to ensure maximum efficiency throughout the process.
3. What are the most important features of car apps?
Again, it depends on the industry you are looking to target, your competitors, and a number of other factors. A few critical features can be controlling the infotainment system through a mobile car app, controlling the heat and cool function through the app, engine start and turn off function through a mobile application.
4. What are automotive IoT solutions?
We have discussed automotive solutions above. Automotive IoT solutions are not much different.
IoT stands for Internet of Things which enables electronic devices to access the internet, Wi-Fi, or Bluetooth and be controlled remotely. All these functions can always be incorporated with automotive IoT solutions, providing more control to the end-users.
5. How much does it cost to build automotive solutions?
The more features you want, the more you pay.
Mobile apps are used by everyone in the developed world. The cost of building one depends on what you are looking to build. It can be around $50,000 for an average mobile app with usual features, and a few additions can cost you more than $100,000.
To build exquisite automotive solutions mobile apps, there is a wide variety of features and unique functions that can be built, and the price varies accordingly.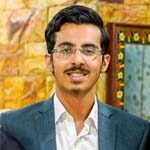 Author : Muhammad Bin Habib
Muhammad Bin Habib is a computer science graduate passionate about technology, writing, and automobiles. He writes on emerging technologies, mobile apps, cyber spheres, fintech, and digital marketing. He prefers watching documentaries covering military strategy and technology, international security, warplanes, and reading books that fall under the same domain in his leisure time.
Tekrevol's Global Presence
Now expanding to multiple cities across USA, GCC region, Europe & Asia
Come meet us at a location near you!
USA
39899 Balentine Drive,
Newark, CA 94560
1301 Fannin St #2440,
Houston, TX 77002
501 E Las Olas Blvd Suite
230, Fort Lauderdale, FL
44 Tehama St, CA 94105, San Francisco
400 NW 26th St, FL 33127, Miami
740 15th St NW 8th Floor, DC 20005, Washington
CANADA
4915 54 St 3rd Floor
Red Deer, ABT T4N 2G7
UAE
Level 5, One JLT Tower 1 - Jumeirah Lakes Towers - Dubai, United Arab Emirates
Level 17, World Trade Center, Khalifa Bin Zayed the First Street, Abu Dhabi
Level 22 , West Tower, Bahrain Financial Harbour, Manama, Bahrain
Level 22, Tornado Tower, West Bay, Doha, Qatar
PAKISTAN
3/25, Block 5, Gulshan-e-Iqbal,
Karachi, Sindh 75650
USA
CANADA
PAKISTAN
UAE
talk to us
Got an idea?
Let's get in touch!
Let's discuss your project and find out what we can do to provide value.
I am interested in discussing my ideas with you for
COPYRIGHT 2023 TEKREVOL ALL RIGHTS RESERVED.