14 Best Camera Apps for Android
Author: Saba Sohail |
March 17, 2022 - Tekrevol_Team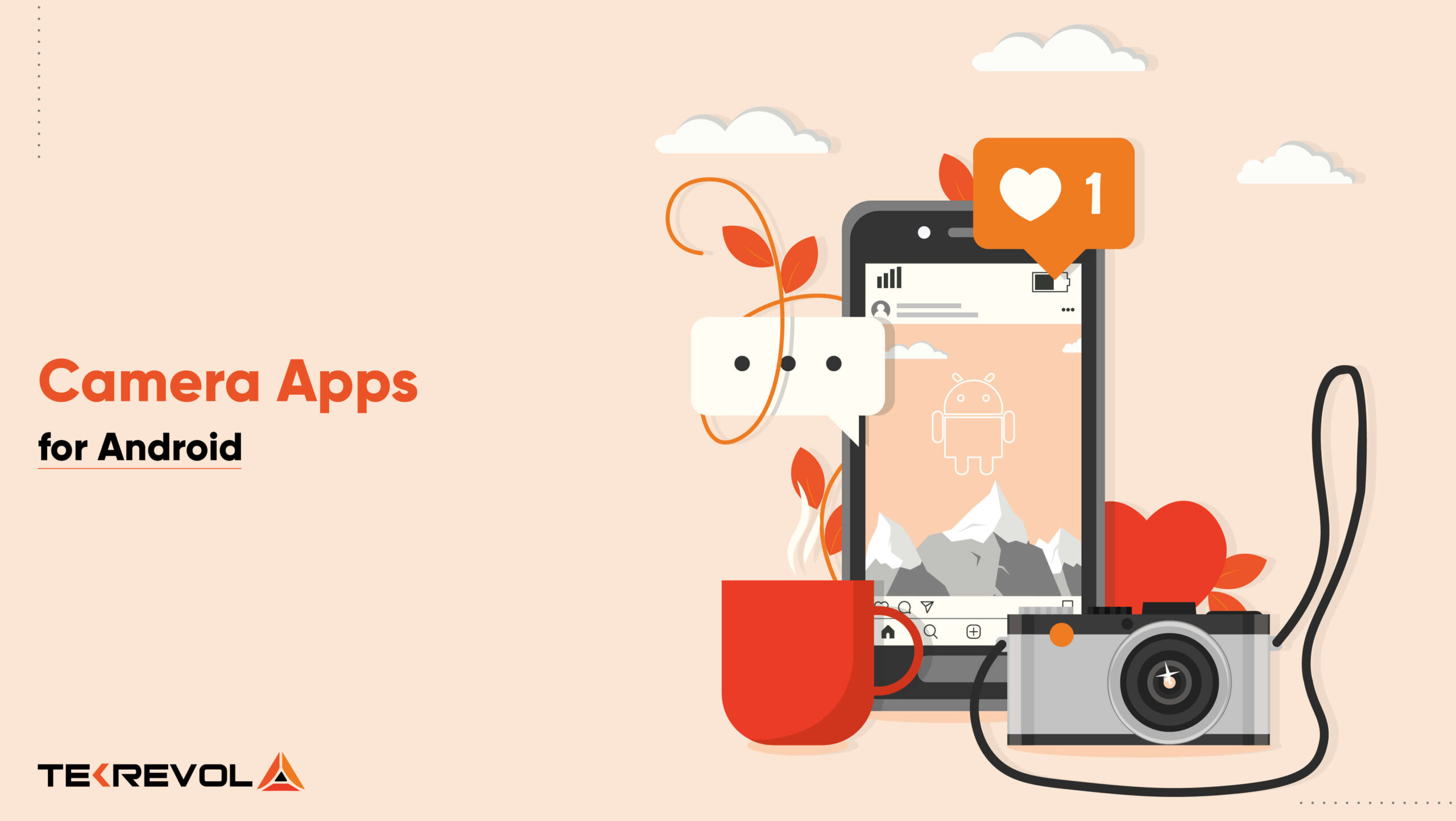 As the creator economy booms, so does the use of smartphone cameras and camera apps. Independent creators, influencers, celebrities, artists and even millennials running social movements are into these mobile applications for the easy access, quick retouch and editing and the overall user experience. The need for 24*7 connection, being social during the lockdowns and the urge for insider transparent looks have further pushed the downloads of these camera applications.
If you are here to get an Android camera app that best suits your need for capturing and sharing special moments, here is a list of 14 mobile applications that strike the right balance between performance, navigation, digital filters, social integration, editing and the price.
1. Snapchat
Snapchat is an all-rounder camera app, and yet the best one for Android because of its camera, filters, effects, video recording and editing, addition of visual AR elements and creation of bitmojis – all within one interface.
Each picture, video or message that a user creates is called a snap and can be shared with other snap users in real time and on other social media. Looking at the scope of the app and its architecture, Snapchat is not only limited to being a camera app for Android users, it is also a full photo shooting and video recording package, especially viable for social media enthusiasts and influencers.
It has a social feature called Discovery that shows bit-sized content for a limited number of hours. Media brands like Buzzfeed and Goalcast are using this app, and its features to connect to their audience.
Revenue Model
Snapchat is a free app and it earns through sponsored advertisements aka Snap Ads. As of Q4 2021, Snapchat had 319 million daily active users globally.
2. Retrica
This camera app has really set the bars high for other Android applications because it works as a filter-specific, plus a photo clicking app – both in one interface.
Retrica can be your top camera app if you naturally love vintage backgrounds and Venice-like filters. For Insta geeks, the app can work as a complete clicking and processing solution because of approx. 200 filters, effects and hues. Around 100 filters and effects in Retrica are free, but some of the coolest ones are only limited to premium subscriptions.
The camera controls in Retrica are user friendly. Its navigation is seamless and instantly works for users when they are in dull, low ambience environments.
Revenue Model
Retrica is a free camera app for Android and iOS. With an average of 4.4 ratings on the stores, it has a huge user base speaking volumes about its high-end user experience. The app earns through sponsored advertisements and offers in-app purchases. Users can choose to buy the ad-free premium subscription for $5.49 per month. The annual subscription costs 22.99 per year.
3. B612
Next up in the competition for best camera apps is B612 – almost a replica of Retrica in terms of features, effects and filters.
It has over 200 filters, effects and beauty sets to choose from. In terms of the app architecture, the camera app has an expansive user experience with options from real-time filter choice to post-shooting video editing. With that, B612 allows users to create their own filters, decrease or increase the intensity of color effects, add makeup and AR visuals.
One factor where B612 actually wins the race is the music addition part. Users can choose from a gallery of available background music or add from their local storage.
Revenue Model
With a user base crossing 100K on Google Play, B612 still works as a free camera app for Android and iOS devices. Like Retrica, it also earns from advertisements. However, all filters and music effects at B612 are free and it does not have any in-app purchases or premium subscriptions.
4. Candy Camera
Candy Camera is another go-to camera app for Android users because of its additional collage feature. It is a one of its kind, photo clicking and editing solution for mobile photographers and Insta enthusiasts. Like other camera apps mentioned earlier, Candy Cam also has a diverse set of filters, beauty effects and monochrome effects. Users can choose to add AR stickers and text elements while on the go or later as they edit.
Revenue Model
Candy Camera is a free app and earns through advertisements. It also offers in-app purchases for specific filters and effects. Candy Cam's official Google Play listing mentions that approximately 7 million people use Candy Camera every day to take selfies.
5. Google Snapseed
A free, flagship application by Google, Snapseed is an all-rounder in photo editing and sharing. While it does not have a built-in camera, it still made to this list because of its expansive set of features and photo functionalities. You can choose to edit photos with 29 digital filters and effects, including 3D pose correction, face beauty, noise reduction and color exposure.
With over 100K users on Android and iOS platforms, it has secured an average of 4.4 rating on leading app stores.
Revenue Model
Google Snapseed is free for all devices. Also, it does not show advertisements, but does ask for permissions to access your local storage, camera, microphone and contacts.
6. EyeEm
A slightly different competitor in the domain of camera apps, EyeEm has a bigger scope than any other. While it allows users to edit and fix images as they wish, it is also turning into a photography marketplace. Yes, that's the unique selling proposition of EyeEm. New and established photographers choose to sell their photon on EyeEm platform, seek and provide photography tips in the community and protect their copyright photos from infringement.
Revenue Model
EyeEm is free to download and use. It follows 2 different revenue models dedicated to buyers and sellers. For buyers, EyeEm has premium subscriptions for downloading stock images. For sellers, EyeEm keeps a 50% commission of every sale after paying fess and taxes.
The way EyeEm functions with a community of 8 million active creators, it is not only a camera app for Android, or iOS or any other device. It is a complete ecosystem for photographers where they can turn their passion into money, and seek inspiration to up their photography games.
7. Camera Zoom FX
Camera Zoom FX is a premium Camera app dedicated to Android users. its interface supports professional use. With features like shot modes, burst steady shot and voice activation, it offers a complete package for photography geeks.
The most impressive feature of Camera Zoom FX, and probably the reason why so many Android users are after it, is its support for multiple file formats like RAW. The app allows extended settings for HDR and full manual camera controls. Users can choose to view different brightness and saturation factors while they click or edit the post-shooting.
Scene modes, filters, integration with video apps, boomerangs, and collage making are top features of Camera Zoom FX.
Revenue Model
Camera Zoom FX is a premium application and costs $4.99 per download.
8. Camera 360
Functioning more like an old-school conventional photography set, Camera 360 has support for vintage photography as well as selfies. It has fun stickers, effects, digital filters, blurs and extended settings like brightness, saturation, posterization and white-balance.
Revenue Model
Camera 360 is a free app and earns through advertisements and in-app purchases.
9. Panorama 360
Slightly different from all the Android camera apps mentioned earlier, Panorama 360 is a dedicated app for capturing 3D virtual tours.
More importantly, it has automatic geo-tagging and is integrated with social media applications like any other camera app for Android. You can choose to directly share on Instagram, WhatsApp, Facebook and Twitter or upload to Teliportme online community.
Revenue Model
Panorama 360 is a free app to download and use and offers in-app purchases. The official Play Store listing says that it has had 15 million downloads and 50,000 positive reviews.
10. Roundme
Roundme is a somewhat similar camera app for Android that allows users to capture and view 360-degree panoramas. The app works with the accelerometer and gyroscopes in the devices for motion-sensitive views and sounds.
Unlike Panorama 360, Roundme doesn't allow users to capture virtual tours from the native app. They need the web service to upload their own content.
Revenue Model
The app is free to download and use. Because it is a relatively new app, it is not showing advertisements or selling in-app purchases.
11. Cymera
Cymera is a camera app with real-time selfie filters and DSLR blur effects. Again, it's a tool mainly targeted to professional video makers or Insta geeks because of its feature to resize on platform thumbnails. It has beauty filters with face and body adjustments and mainstream camera settings like brightness, contrast and saturation.
With 150 filters, 7 camera lenses, collage-maker, meme-editor and in-app chatting feature, Cymera is becoming a competition to camera apps like B612 and Retrica. The number of downloads, around 2 million on Google Play, speaks volumes about the user experience of Cymera.
Revenue Model
It is a free app and earns through advertisements. It has secured a 4.5 rating on the Google Play store.
12. Line Camera
Line Camera is another new competitor to Candy Camera because of its Insta-worthy, fancy-looking and vintage editing options. Users can choose to add filters and beauty effects in real-time or process images for stamps and stickers after clicking.
The app also allows users to instantly share their pictures on social media platforms like Facebook and Instagram.
Revenue Model
Line Camera is a free app with over 1.5 million downloads. The app earns through ads and in-app purchases.
13. Instasize: Photo Editor + Picture Collage Maker
Not a conventional camera app, but a dedicated photo editor, Instasize offers a high-end user experience to creatives and photography enthusiasts. It has around 130 filters, 20 beautiful and diverse fonts, text editor, collage maker, photo retouch and border options.
The best part about Instasize, as in the name too, is it resizing option for different social and video platforms like TikTok, YouTube, Instagram and Snapchat. It shares common camera features like exposure, brightness, contrast, face beauty and cropping.
While it is also turning into a community, Instasize has announced its feature program. Users can upload their photos on Insta with #instasize to get a shoutout by the official handle.
Revenue Model
It is a free app and earns through ads and in-app purchases. Users can choose from different subscription models starting from $3 to get ad-free premium access to features and functionalities.
14. DSLR Camera Pro
DSLR Camera Pro does what its name suggests. It mimics the perfect DSLR-type photo shooting and editing. Its features include two-state shutter button, exposure, geotagging, light-metering, flash, autofocus and live histogram (with moveable viewfinder).
Because it creates DSLR-like photos, it currently doesn't have filters, effects or face beauty options. Plus, it doesn't plan to add these in future because of its motto to offer 'pure photography and no fancy'.
Revenue Model
DSLR Camera Pro is a premium app that costs $2.99 per download.
Business Potential of Android Camera Apps
Tekrevol's business analysts predict camera apps to be one of the most lucrative app niches for 2022 to 2030. A report from Statista suggests that the downloads in the photo and video app industry will cross 26,000 million.
What does this download estimate mean for camera appreneurs, especially in the Android market that leads with 70% of smartphone users?
It means that these camera apps will open endless revenue opportunities in the industry – for appreneurs, investors, venture capitalists and influencers. To further back the statements, here are 4 facts about different revenue models currently practices in the photo and video app industry:
The total revenue of the photo and video industry is forecasted to cross 18,500 million US dollars by 2022.
Ads in the photo and video industry will contribute a revenue of 10,000 million US dollars.
In-app purchases will contribute 6,000 million US dollars.
Premium applications will contribute 2,000 million US dollars.
This means that anybody planning to invest in Android app development, especially in the domain of photo and video camera apps can choose to monetize their apps via ads, in-app purchases and premium accounts or a mix of these.
Wrapping Up – which camera app will win?
As the world knows the potential of Android camera apps, the market is expected to get saturated by 2024 – that's what the tech researchers suggest at Tekrevol.
To outperform the growing competition, appreneurs need to focus on the following:
Early adoption: look at the examples like Snapchat and Retrica. They have won the market because of their early adoption.
User experience: B612, Candy Camera and Line suggest that user experience is the key. During the development phase, ask your Android developers to strike the right balance between performance, ad monetization and density of features.
Unique selling proposition and target audience: DSLR Pro and Panorama are winning because they have a defined target audience. They firstly chose a huge market like Android. Then they further niched down to a limited set of users.
All of these successful and profitable camera apps have clear USPs. They want to dedicate their product to the right users, launch at the right time – no matter the app isn't free.
Planning to build a camera app for Android?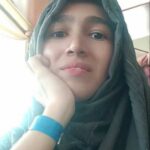 Author : Saba Sohail
Saba is all about strategic leadership and tech-led transformation. She comprehends, incubates, and iterates the idea of integrating tech-powered solutions and converts her knowledge into simple, valuable, and actionable blogs for tech leaders and businesses, much like TekRevol does with their products and solutions.
Recent Blogs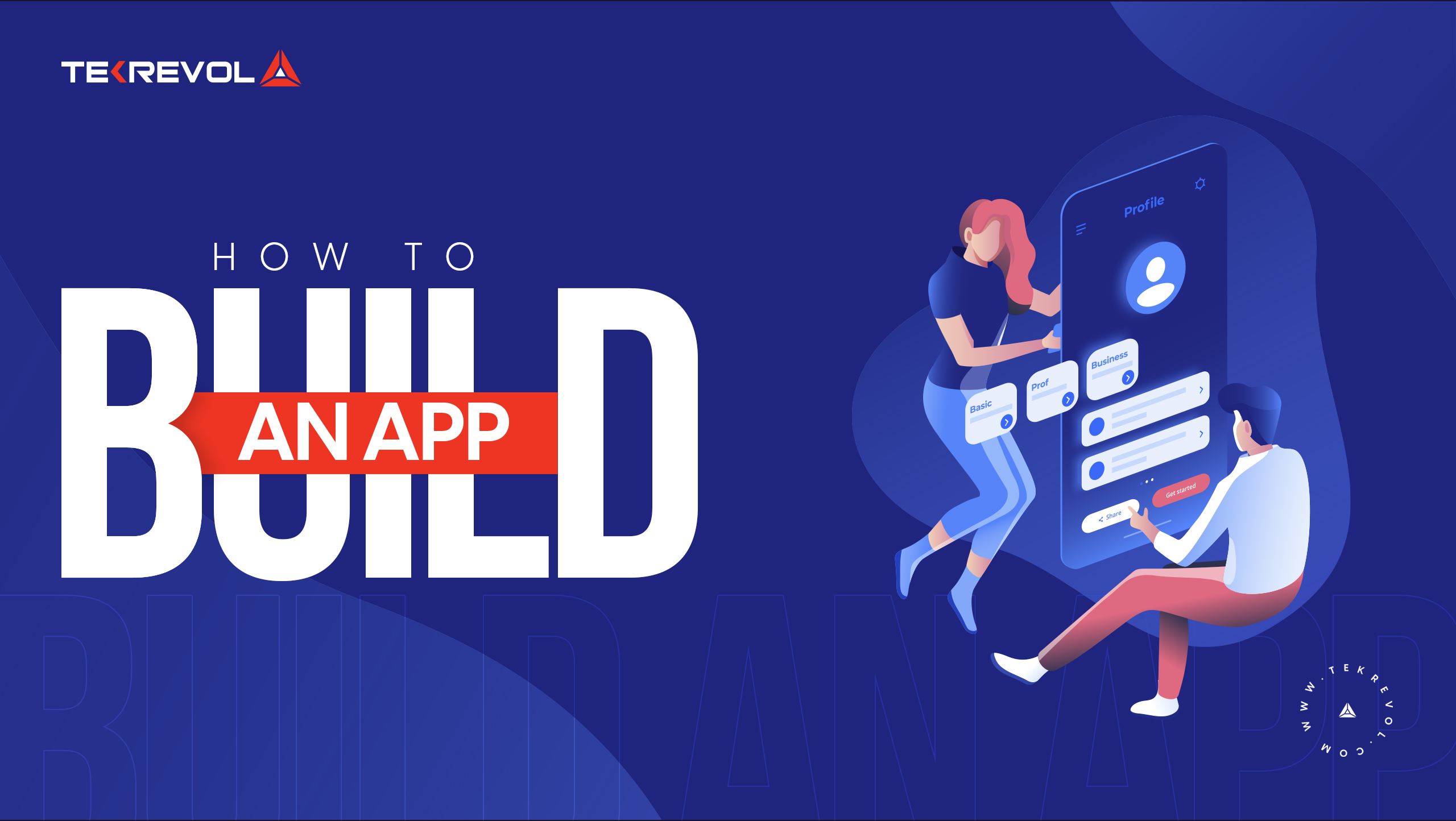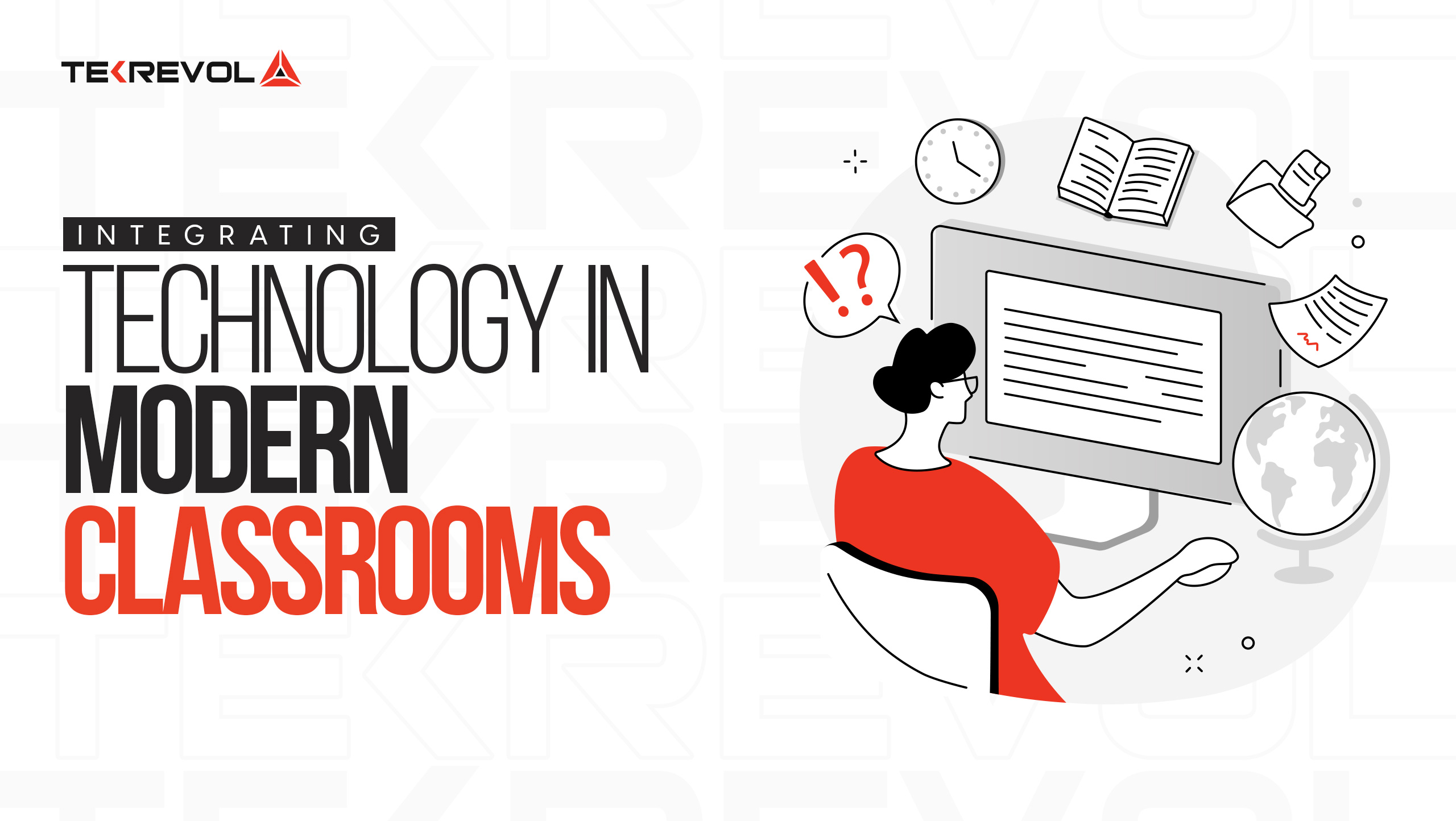 Tekrevol's Global Presence
Now expanding to multiple cities across USA, GCC region, Europe & Asia
Come meet us at a location near you!
USA
39899 Balentine Drive,
Newark, CA 94560
1301 Fannin St #2440,
Houston, TX 77002
501 E Las Olas Blvd Suite
230, Fort Lauderdale, FL
44 Tehama St, CA 94105, San Francisco
400 NW 26th St, FL 33127, Miami
740 15th St NW 8th Floor, DC 20005, Washington
CANADA
4915 54 St 3rd Floor
Red Deer, ABT T4N 2G7
UAE
Level 5, One JLT Tower 1 - Jumeirah Lakes Towers - Dubai, United Arab Emirates
Level 17, World Trade Center, Khalifa Bin Zayed the First Street, Abu Dhabi
Level 22 , West Tower, Bahrain Financial Harbour, Manama, Bahrain
Level 22, Tornado Tower, West Bay, Doha, Qatar
PAKISTAN
3/25, Block 5, Gulshan-e-Iqbal,
Karachi, Sindh 75650
USA
CANADA
PAKISTAN
UAE
talk to us
Got an idea?
Let's get in touch!
Let's discuss your project and find out what we can do to provide value.
I am interested in discussing my ideas with you for
COPYRIGHT 2023 TEKREVOL ALL RIGHTS RESERVED.