10 Trending Mobile App Ideas for Business Owners in 2023
Author: Tekrevol |
April 5, 2023 - TekRevol Team
Digital Solutions
|
Tek - Trends
|
Web & App
|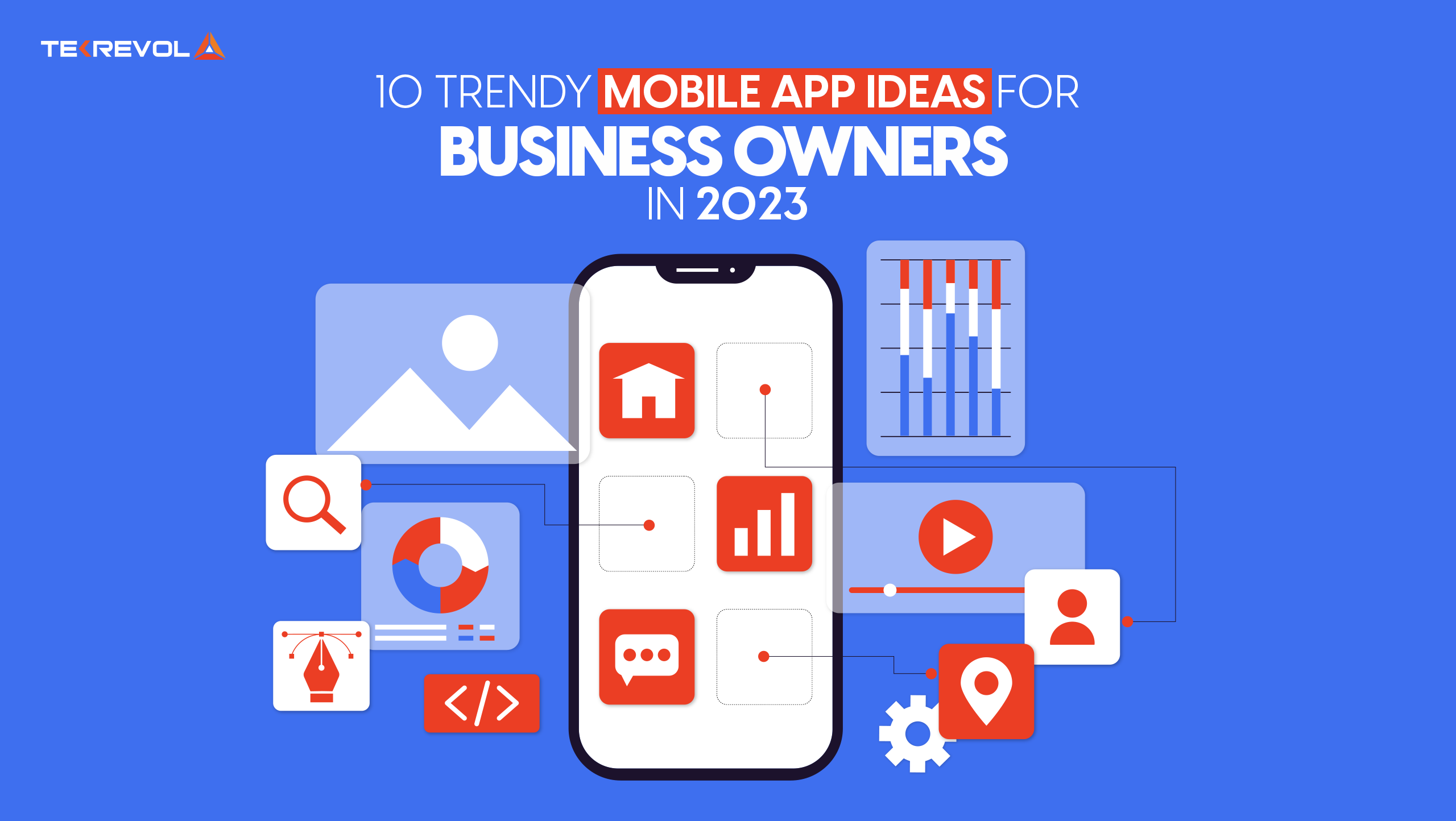 Coming up with an innovative app idea can be challenging, and without one, you cannot succeed in the mobile app development landscape.
In recent times, the startup and entrepreneurial landscape has witnessed remarkable growth, driven by supportive government policies and business-friendly environments across diverse regions.
And, in today's fast-growing mobile app market, businesses face the challenge of setting themselves apart from competitors. Social media adoption spans across more than 60% of the global population, with approximately 4.80 billion people around the world using different platforms on the internet.
Crafting revolutionary app ideas in 2023 is undoubtedly no small feat. Yet, the crux of creating a successful mobile application lies in having a far-reaching and distinctive concept.
Still, conceiving novel app ideas for this year demands patience, considering the sheer multitude of apps already saturating the market.
To lend a helping hand, this article presents an eclectic compilation of 10 cutting-edge mobile app ideas, poised to propel businesses into new horizons in 2023.
Given the increasing importance of mobile apps in our daily lives, it's unsurprising that startups and entrepreneurs are eager to develop their apps. To succeed in this highly competitive space, it's crucial to have an original and valuable app idea that resonates with users.
With thousands of apps launching daily, standing out from the crowd is more important than ever. Additionally, in 2021, over 100 billion apps were downloaded for the first time, which is expected to reach 200 billion by 2025.
Revolutionizing the Global Mobile App Landscape: Top Startup Success Stories
In this enthralling discovery of the global mobile app landscape, we dive into the successes of top startup stories that have left a permanent mark on the industry.
From state-of-the-art social networking platforms to revolutionary healthcare solutions, these innovative ventures display the power of creativity, suppleness, and entrepreneurial vision on a global scale.
Join us on this exciting journey as we reveal the stories behind these extraordinary mobile app achievements, providing treasured insights and motivation to ambitious entrepreneurs seeking to leave their mark in the ever-evolving world of mobile applications.
Instagram
Launched in 2010, Instagram swiftly transformed the way people shared photos and videos with its comprehensible interface and visually tempting platform.
It grew immense popularity globally and became a leading social networking app.
Currently, it boasts over a billion monthly active users, making it a basis of the global social media ecosystem.
Uber
Uber, created in 2009, disrupted the traditional transportation industry by presenting an advanced ride-hailing service through its mobile application.
Delivering accessibility and ease of use, Uber hastily expanded to cities around the world, inspiring traditional taxi services and shifting the way people travel.
Headspace
Headspace, established in 2010, brought mindfulness and meditation practices to the reach of users globally.
The app provides guided meditation sessions, sleep resonances, and mental health resources, endorsing emotional comfort and stress drop.
With millions of users worldwide, Headspace has become an important app in the mental health and wellbeing niche.
Duolingo
Duolingo, created in 2011, disrupted language learning by delivering a collaborative and gamified mobile app.
They offer courses in several languages, and attract learners universally with its free and appealing platform, making language learning manageable and pleasant for people around the world.
Unlock the Power of Innovation: Crafting Revolutionary Application Ideas!
If you have an idea for an app, do some research before hiring an Android or iOS development company. It's essential to understand the feasibility and execution framework of app development before committing.
Application ideas are just the beginning – it's all about executing them properly that leads to successful apps.
Embark on Your App Journey with Our Expert App Development Services.
Whether you're developing an iPhone app, Android app, or Hybrid app, you can adapt the innovative ideas presented in this article to align with your business goals and commence your app development.
This approach will lead to the creation of a sturdy app. Therefore, without any delay, let's get started!
On-demand Taxi Booking App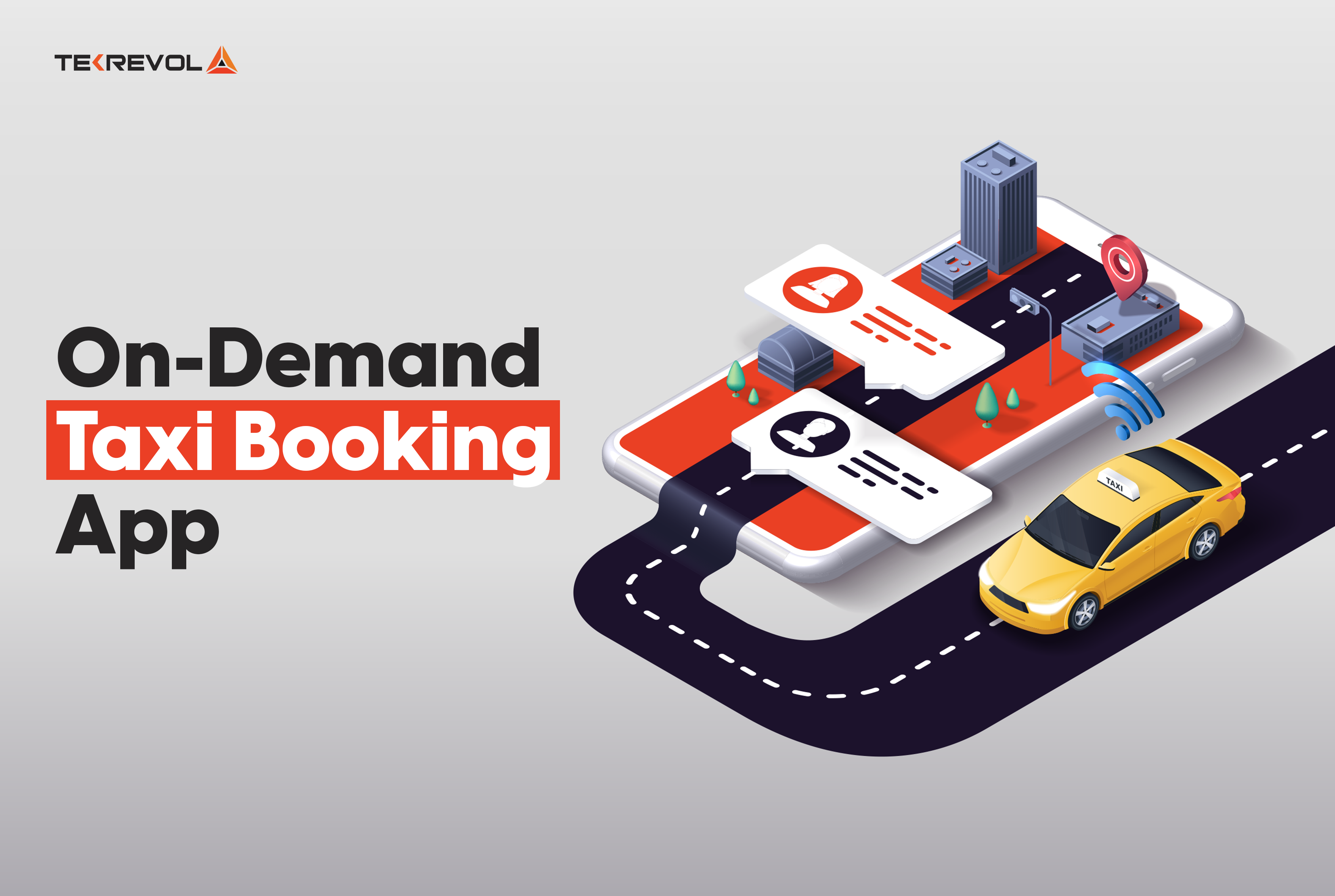 Online taxi booking systems are prevalent. Consider TekRevol's dedicated Taxi Booking App Development services. It streamlines your taxi business and allows customers to book rides quickly with online booking and payments.
The benefits of launching an on-demand taxi booking app are undeniable. Furthermore, it can have a significant impact on the online taxi market.
As we see, Uber is a prime example of a successful software-as-a-service (SaaS) app that has gained immense popularity. Similarly, SaaS apps like Uber are in high demand and are predicted to become one of the most significant industries.
To add more, with the Uber app, customers can book a ride at any time. Uber partners provide pick-up and drop-off services at the desired location.
You can brainstorm for an app idea or feature which will become your unique selling point. In this way, the success of your app will be guaranteed.
Social Media App Idea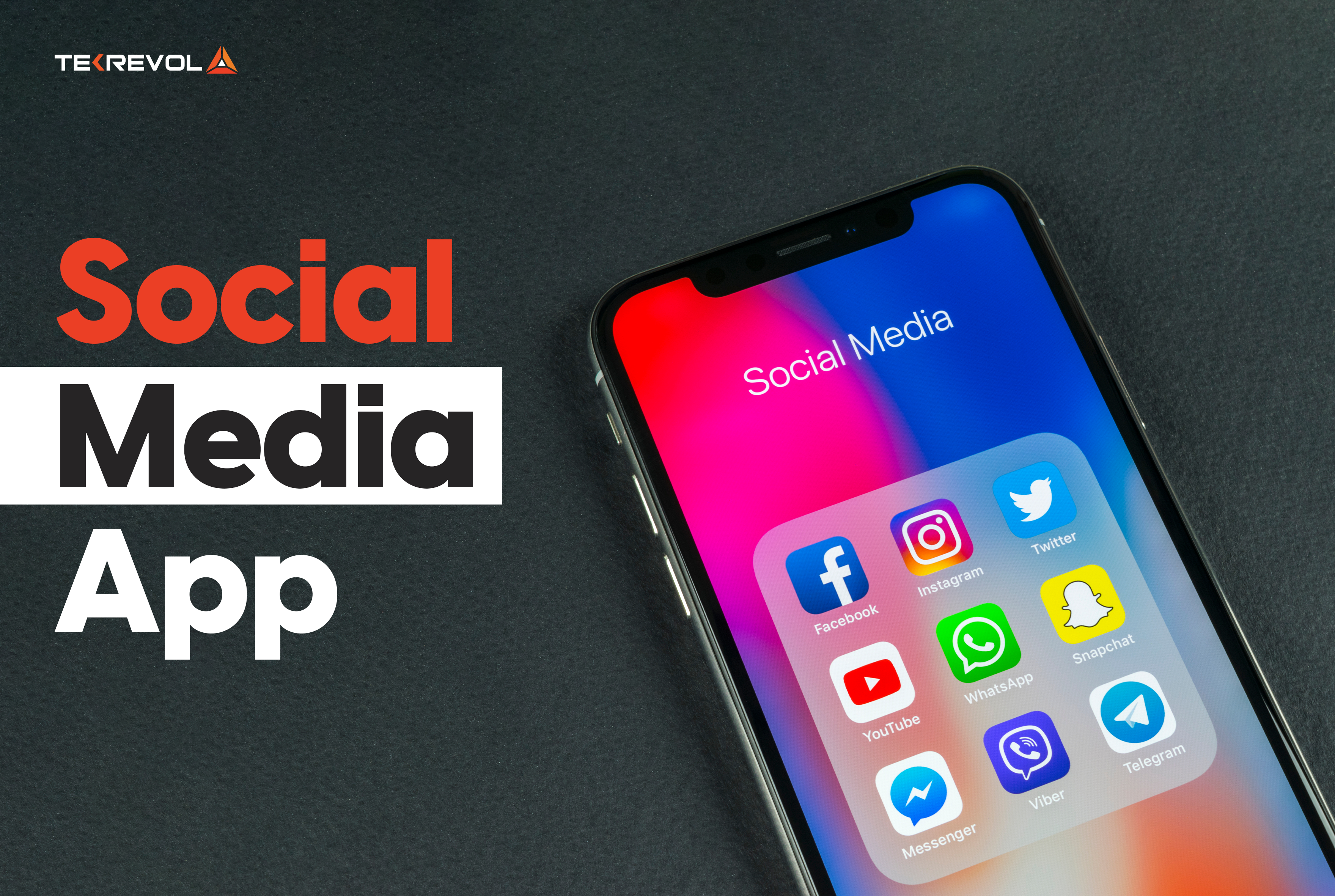 Human beings are social animals and can't overcome their love for social media apps. Additionally, we cannot deny the fact that communication is an essential part of our lives.
Social media apps are the best way to communicate with each other. Who doesn't love social media apps like Facebook, Instagram, and WhatsApp?
So, launching a social media app can get you higher ROIs, let alone tremendous growth.
However, the chances of your app success have declined due to social media apps which we have mentioned above are leading the market.
So, you must have something unique to offer so that you can tap into the $15.6 billion market. You need to come up with an idea that is even better than the existing social apps.
TekRevol believes that revolutionary ideas depict meritocracy through which businesses, specifically startups, can excel in well-established brands.
Therefore, making your social media app innovative can ensure a game-changing experience for people and will undoubtedly bring you success.
Remember, the most successful social media apps are the ones that provide a unique and valuable experience for their users, so focus on creating something that meets a real need or solves a problem for your target audience.
Food Delivery App
The food delivery industry is rapidly growing and has become increasingly popular in recent years.
According to a report by Allied Market Research, the global food delivery market is expected to reach $1,127.34 billion by 2027, growing at a CAGR of 11.5% from 2020 to 2027.
With a food delivery app, users can order their favorite meals from the comfort of their own homes without having to leave their houses or cook for themselves. This convenience factor has contributed to the popularity of food delivery apps.
Moreover, by offering food delivery services through an app, restaurants and food establishments can increase revenue streams. Customers who may not have visited the restaurant in person can also try their food through the delivery service, potentially increasing customer loyalty.
Artificial Intelligence Apps
Did you know the global revenue from Artificial Intelligence (AI) software market is expected to reach 126 billion dollars by 2025? Statista, a leading market and consumer data provider made this projection.
According to Servion Global Solutions, by 2025 you might be surprised to learn that 95% of your customer interactions could be handled by AI. Artificial Intelligence is becoming a more significant part of our lives.
Unsurprisingly, Artificial Intelligence (AI) is being used across multiple industries and fields and has many applications. The potential uses of AI are vast, and we are likely to see more applications emerge as the technology continues to advance.
Here we are going to discuss a few examples:
In healthcare, AI can help doctors diagnose diseases, develop personalized treatment plans, and assist with drug discovery.
AI can personalize student learning experiences, provide teachers feedback, and assess student performance in education.
In finance, AI can help detect fraud, analyze investment trends, and offer personalized financial advice to customers.
In marketing, AI can analyze consumer behavior and trends and offer personalized recommendations to customers.
On-Demand Doctor App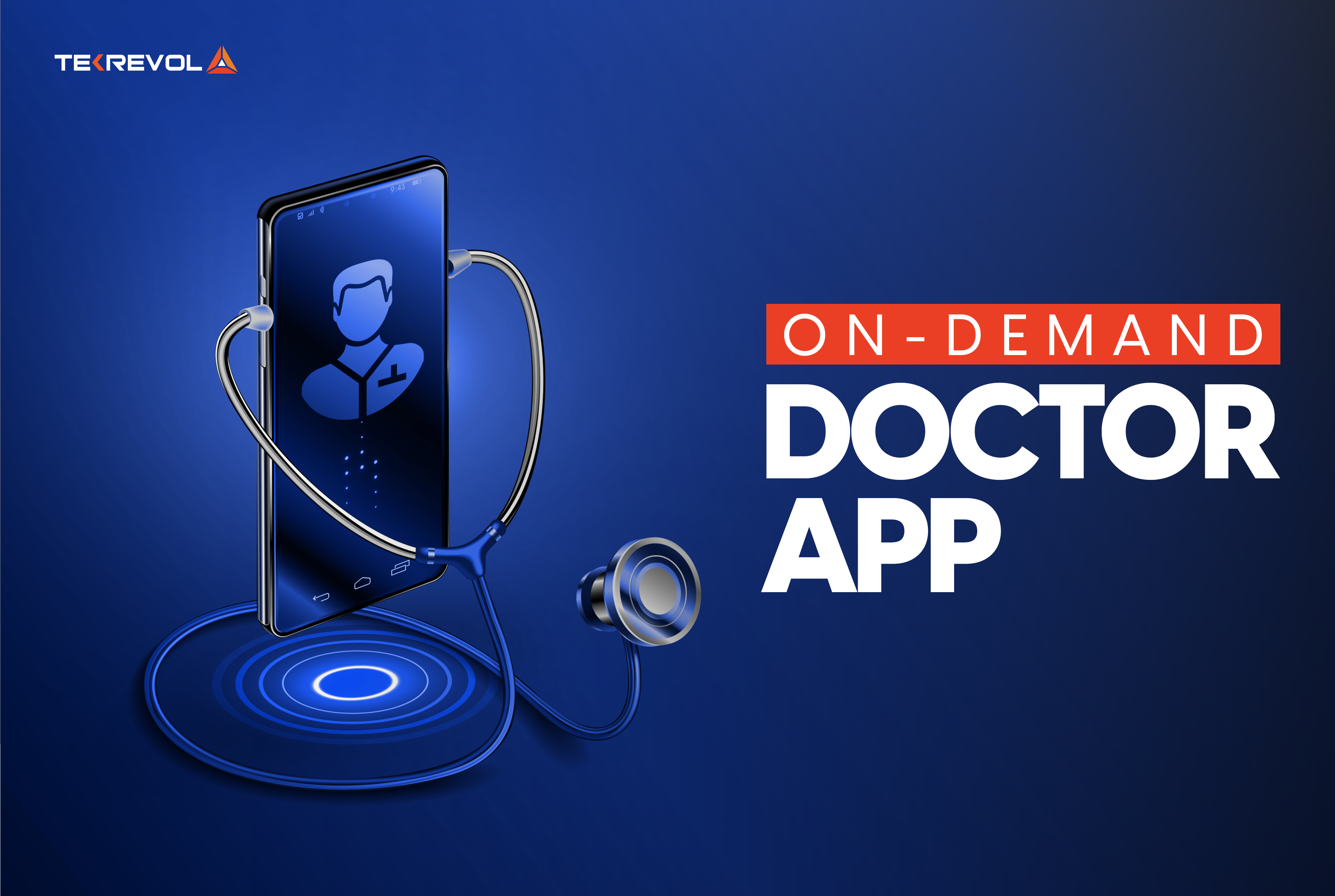 The market for mobile medical apps is increasing, and it's expected to grow over the next few years. This is because more and more people use smartphones and other mobile devices, and there's a higher demand for remote patient monitoring and telehealth services.
Statista has reported that the global market for mobile medical apps was valued at approximately 2.4 billion U.S. dollars in 2017.
It is further expected to increase to more than 11 billion dollars by 2025. This demonstrates a significant growth opportunity for the industry over the next few years.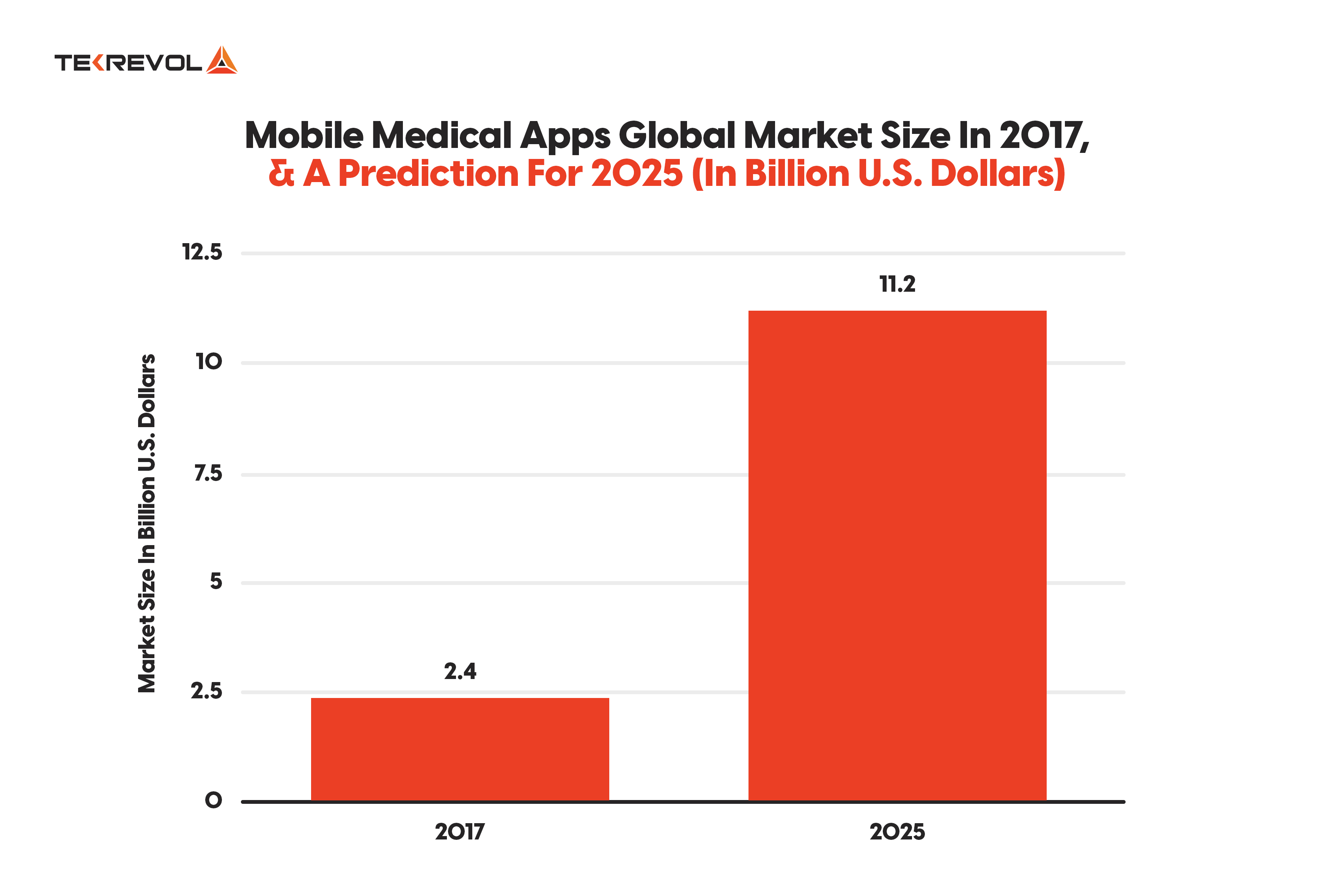 The On-Demand Doctor App is an innovative solution that provides quick access to healthcare services anytime, anywhere. With just a few taps on your smartphone, you can book an appointment with a licensed doctor and receive a consultation from the comfort of your own home.
This app eliminates the need for long wait times in clinics or hospitals, making it a convenient option for busy individuals. It also offers the flexibility to choose a doctor based on their expertise and availability.
It has features like secure messaging, electronic prescriptions, and video consultations. You can receive quality medical care without ever leaving your house.
IoT-Based Transportation and Logistics Apps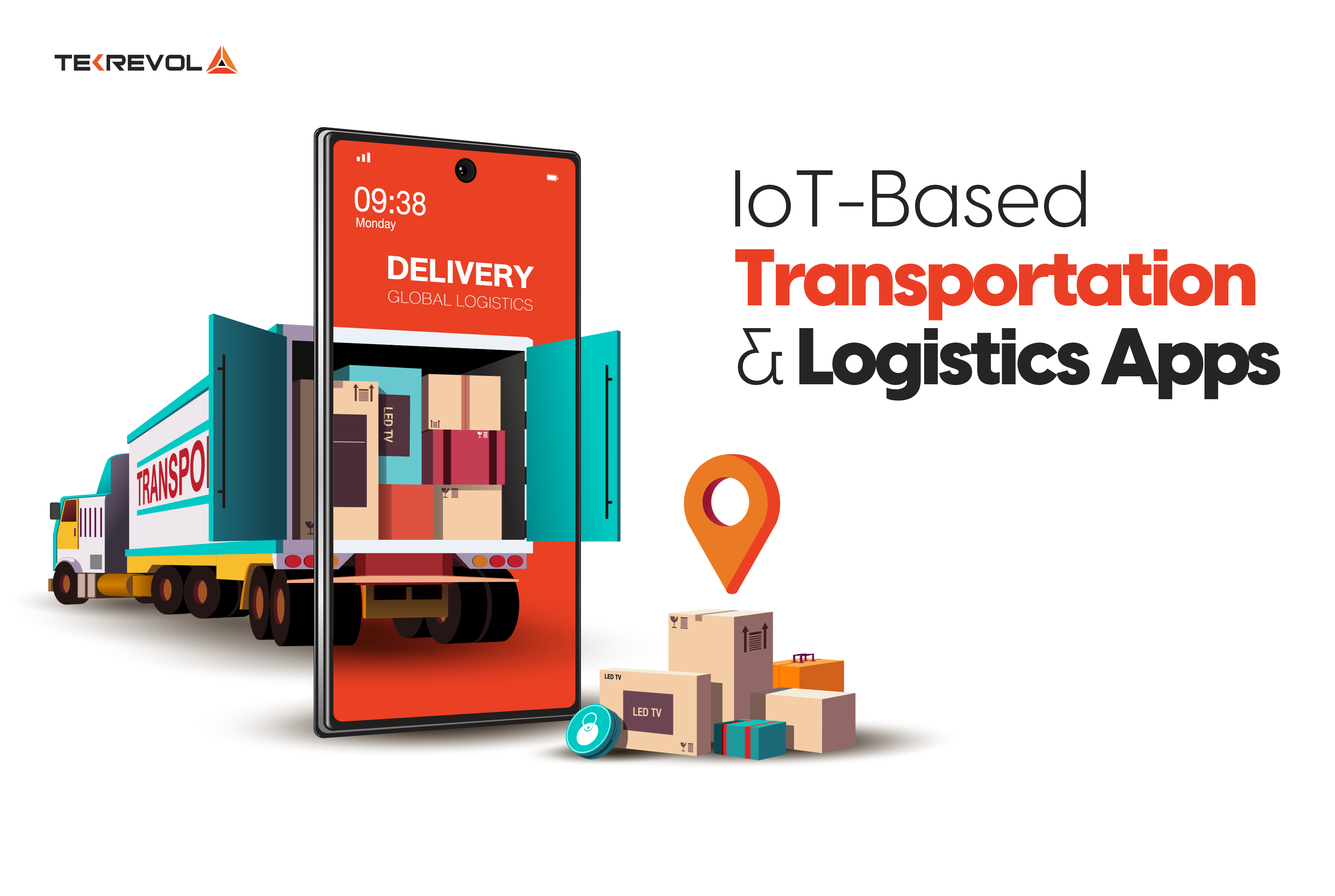 Internet of Things (IoT) based transportation and logistics applications are trending globally these days.
The credit goes to their ability to provide real-time visibility and data insights for transportation and logistics operations.
To add more, these apps use IoT-enabled sensors, devices, and systems to collect data on different aspects of transportation and logistics operations.
Such operations include vehicle location, temperature, humidity, and cargo weight.
The collected data is then analyzed in real-time to identify bottlenecks, optimize routes, improve safety, and reduce costs.
One of the most significant advantages of using IoT-based transportation and logistics apps is that they offer real-time tracking and monitoring of shipments.
This means that companies can keep a check on their cargo and reduce the risk of loss, theft, or damage.
Moreover, these apps help companies provide more accurate delivery estimates to their customers.
Grocery Delivery App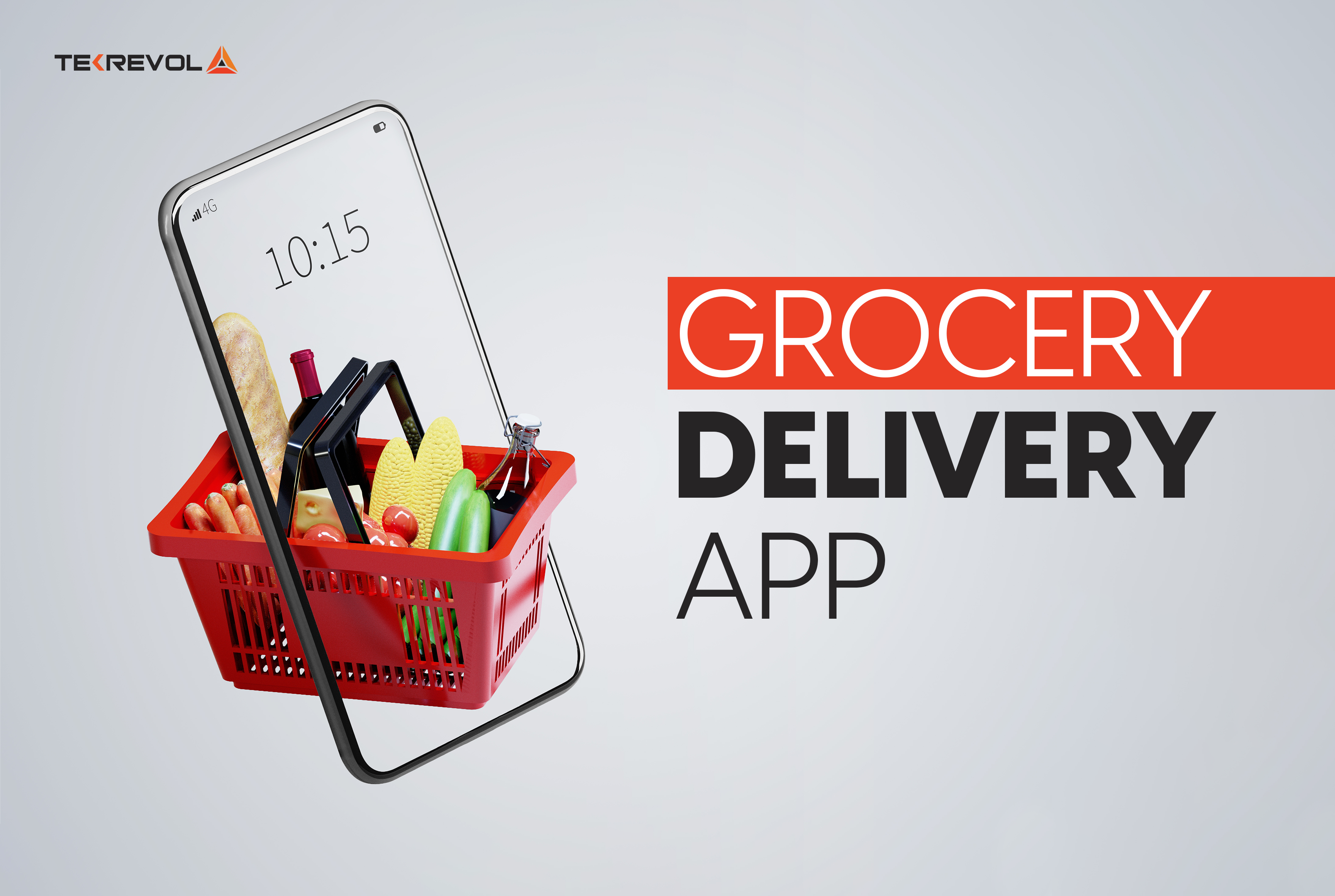 If you're a business owner and want to lead the grocery industry, you may wonder whether investing in a grocery delivery app is worth it. The short answer is yes, and here's why.
First and foremost, grocery delivery apps provide a convenient and time-saving solution for customers. By offering a delivery service, you're catering to customers who may need more time or the ability to visit your store physically. This can help you expand your customer base and increase sales.
Moreover, customers expect businesses to offer online solutions in today's digital age. And a grocery delivery app can be a great way to differentiate your business from others in the industry.
Another benefit of grocery delivery apps is that they provide valuable data insights. This information can help you optimize your inventory and marketing efforts to meet your customers' needs better.
Additionally, a delivery service can reduce your in-store staffing needs, resulting in cost savings.
So why not consider investing in a grocery delivery app and stay ahead of the competition?
Restaurant Management App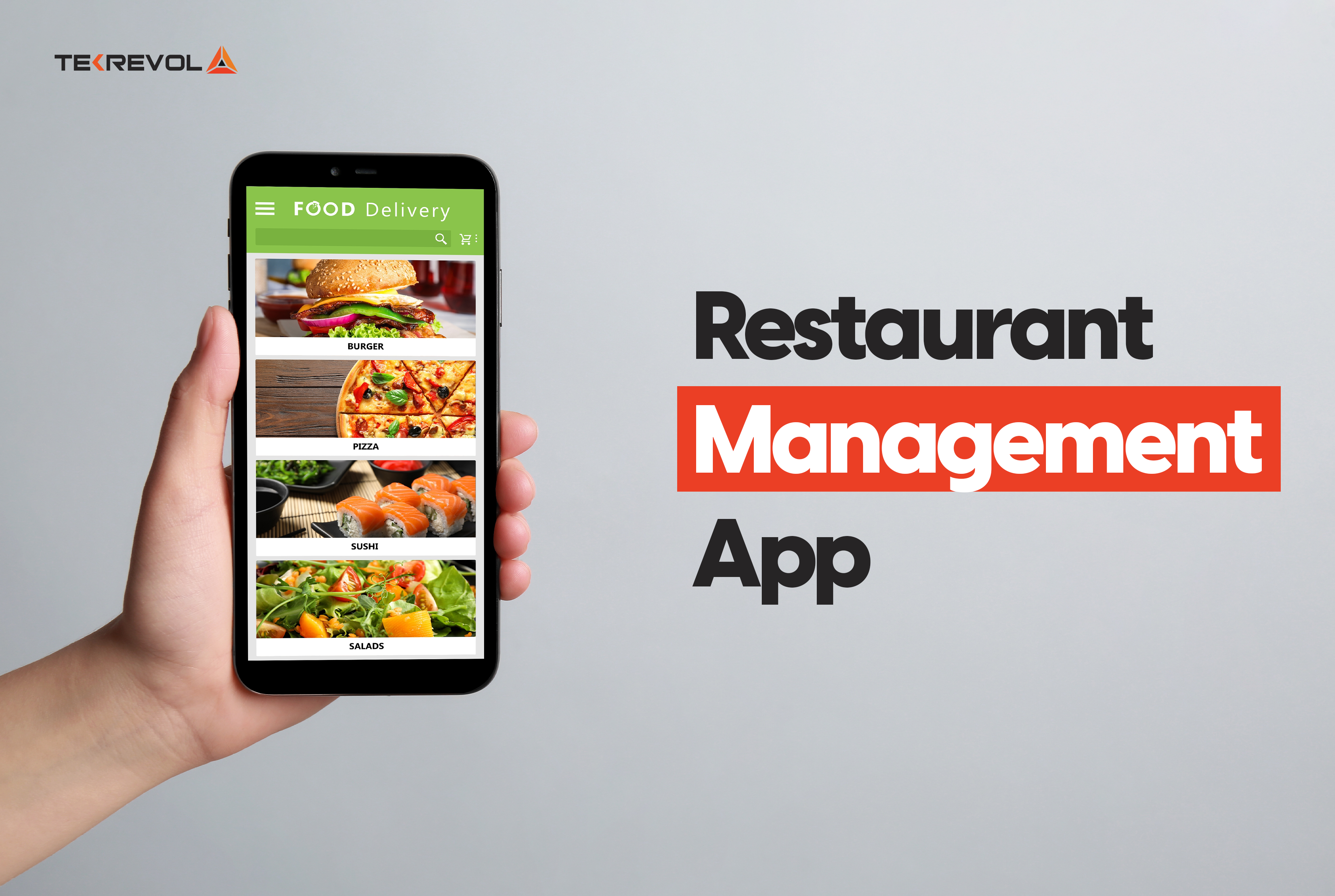 The mobile application for restaurant management can be a game-changer for business owners worldwide.
This app allows restaurant owners to streamline their operations and enhance customer experience.
With features like online ordering, payment processing, and real-time inventory management, restaurant owners can improve efficiency, reduce costs, and increase revenue.
Additionally, the app can provide valuable data analytics to help business owners make informed decisions about menu items, pricing, and marketing strategies.
On-demand Money Lending App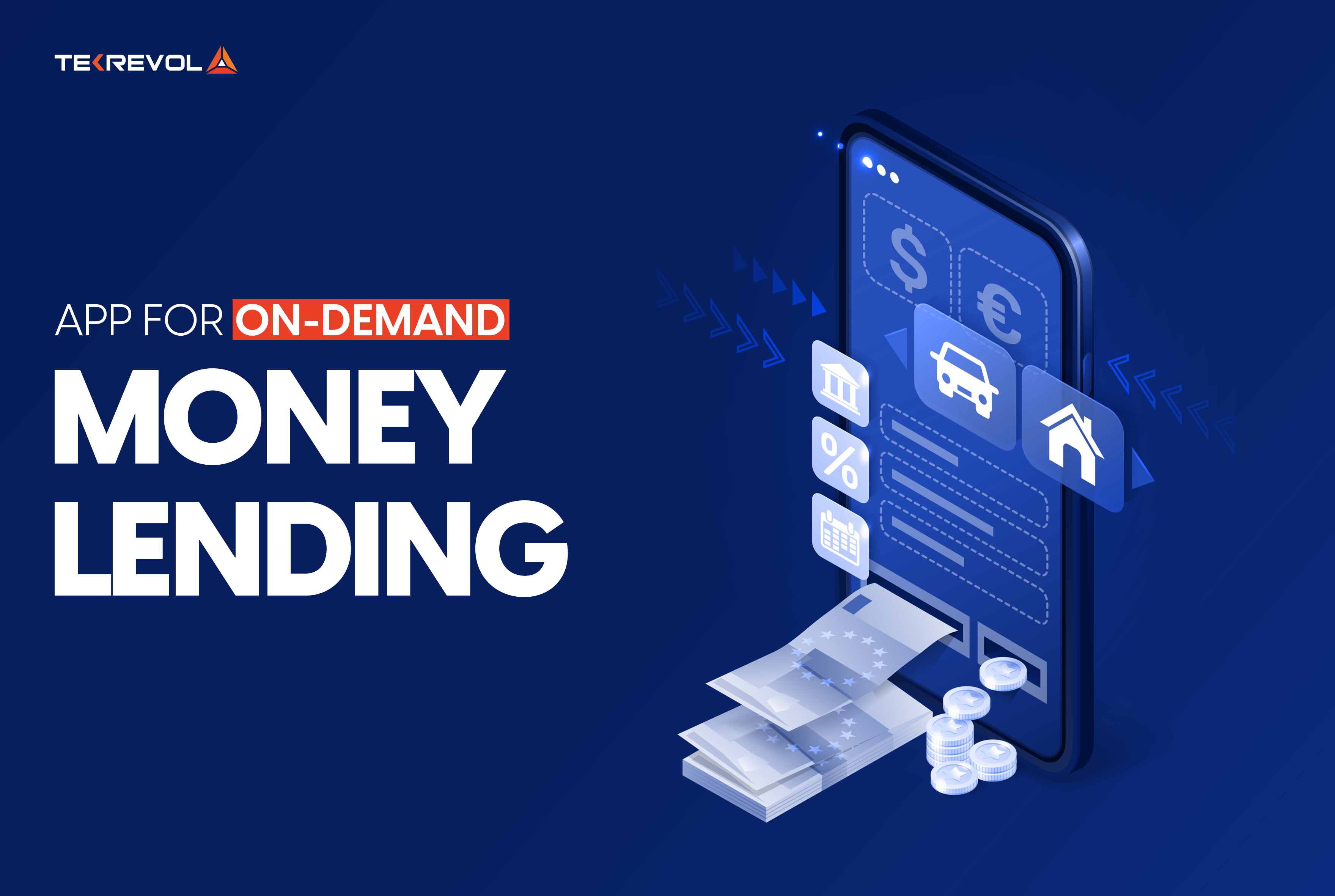 With the fintech industry's unprecedented growth, on-demand money lending apps have gained immense popularity.
Crafting an app for on-demand money lending can provide numerous benefits for big or small business owners.
Firstly, it can streamline the lending process and make it more accessible to potential borrowers.
With an on-demand lending app, borrowers can easily apply for loans and quickly receive the necessary funds. This can lead to higher customer satisfaction and repeat business.
Secondly, an on-demand money lending app can help business owners to manage their finances better. Automating the lending process can reduce the costs associated with manual loan processing and increase efficiency.
Health & Fitness App
The Fitness App Market is estimated to escalate by USD 15.2 Billion by 2028. To add more, the global fitness app market was evaluated at USD 5.1 Billion in 2021.
The integral market size for fitness apps will be valued at USD 15.2 Billion by 2028.
So, what are you waiting for?
If you consider yourself a quick-witted, intelligent business owner, investing in a Health & Fitness app can be a genius way to play your game.
For business owners, it provides an excellent opportunity to tap into the growing market of health-conscious consumers as they heavily rely on mobile apps for fitness tracking and healthy living.
Additionally, the health and fitness app can be a platform to promote and sell related products and services, such as supplements, gym memberships, and healthy meal plans. Thus, generating additional revenue streams for the business.
Ready to Change your App idea into a reality?

Join Forces with TekRevol's Top-notch App Development Services!
How Much Does It Cost To Develop And Design An App
The cost of developing and designing an app depends on factors such as the app type, included features, platform compatibility, and the development company you choose.
For a basic app with minimal features, you may need to pay around $5,000, while a more complex app with many features could cost up to $500,000.
While budgeting for the app, it's essential to consider the cost of maintaining and updating it. Maintaining and updating an app can range from $500 to $5,000 monthly.
Do You Want a Rough Estimation of Your App Development Cost?

Click on the Calculator & Get An Instant Cost Breakdown
Core Crux – Developing A Unique Mobile App Can Escalate Your Business In 2023
We have presented the 10 Trending Mobile App Ideas for big or small Business Owners in 2023.
Now, you can better understand and be inspired to develop a great app concept to help your startup flourish.
Do you have any other app ideas that are suitable for startups?
You can share your thoughts or comments with us in the comments section.
We look forward to hearing from you!
Frequently Asked Questions:
How to make a successful food delivery app?
A successful food delivery app should include on-demand ordering with push notifications, contact info for delivery, reward programs, real-time GPS tracking, simple payments, and search filters for easy use.
What is the typical process for developing a mobile app?
The mobile app development process involves creativity, planning, design, development, testing, launch, and maintenance.
Is a website necessary for my app?
A website is optional for your app, but having one can provide benefits such as marketing, SEO, user feedback, and customer support.
How long does it usually take to develop a mobile app?
The time it takes to develop a mobile app can vary depending on several factors, such as the app's complexity, the number of features required, the platform(s) it will be developed for, and the size of the development team.
Generally, a simple app with basic features can take 2-4 months to develop, while more complex apps with advanced features can take six months to a year or more.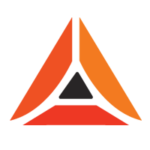 Author : Tekrevol
Recent Blogs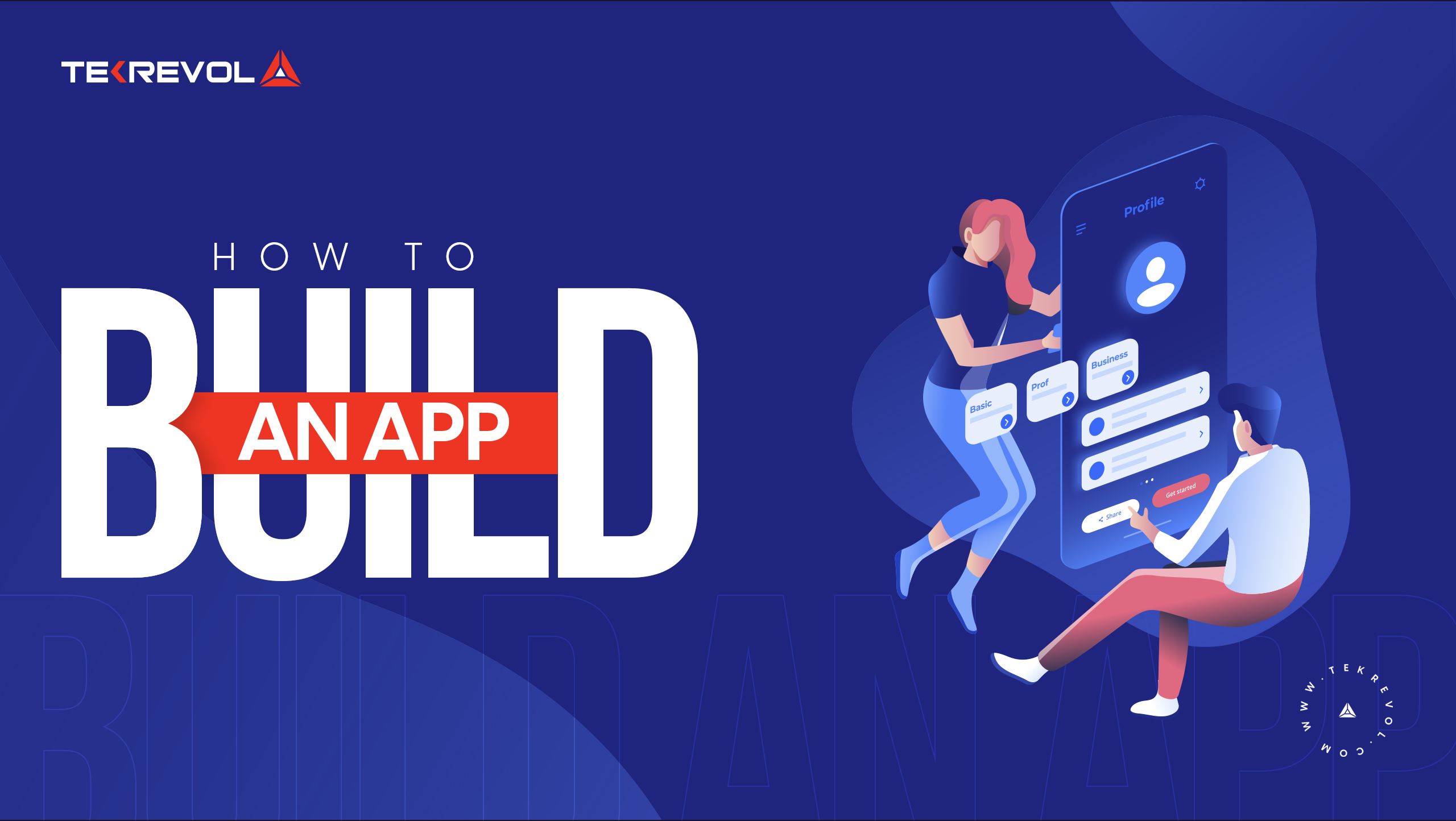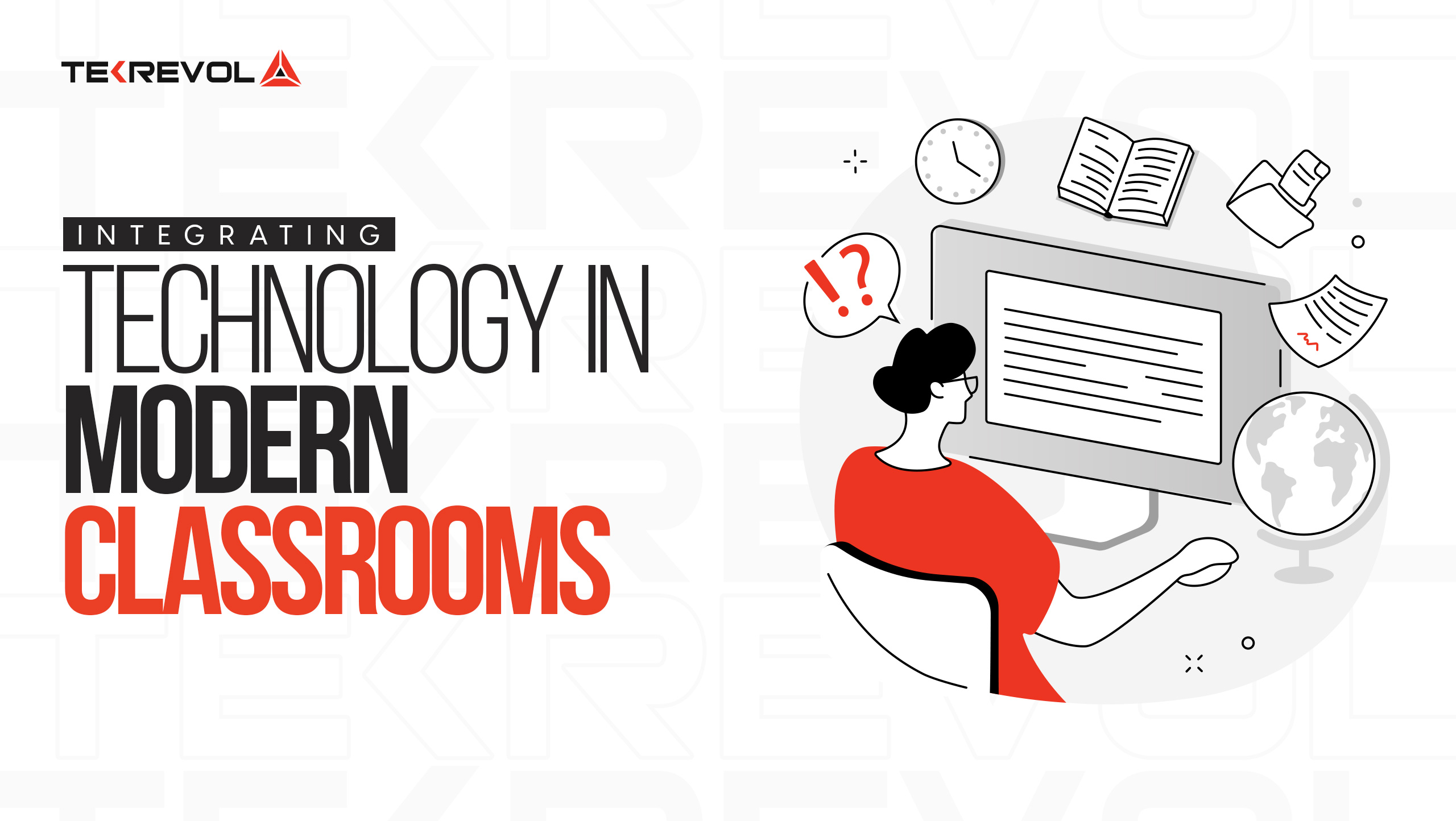 Tekrevol's Global Presence
Now expanding to multiple cities across USA, GCC region, Europe & Asia
Come meet us at a location near you!
USA
39899 Balentine Drive,
Newark, CA 94560
1301 Fannin St #2440,
Houston, TX 77002
501 E Las Olas Blvd Suite
230, Fort Lauderdale, FL
44 Tehama St, CA 94105, San Francisco
400 NW 26th St, FL 33127, Miami
740 15th St NW 8th Floor, DC 20005, Washington
CANADA
4915 54 St 3rd Floor
Red Deer, ABT T4N 2G7
UAE
Level 5, One JLT Tower 1 - Jumeirah Lakes Towers - Dubai, United Arab Emirates
Level 17, World Trade Center, Khalifa Bin Zayed the First Street, Abu Dhabi
Level 22 , West Tower, Bahrain Financial Harbour, Manama, Bahrain
Level 22, Tornado Tower, West Bay, Doha, Qatar
PAKISTAN
3/25, Block 5, Gulshan-e-Iqbal,
Karachi, Sindh 75650
USA
CANADA
PAKISTAN
UAE
talk to us
Got an idea?
Let's get in touch!
Let's discuss your project and find out what we can do to provide value.
I am interested in discussing my ideas with you for
COPYRIGHT 2023 TEKREVOL ALL RIGHTS RESERVED.