What Is Outsourced Mobile App Development – A Comprehensive Guide For Businesses in 2020
Author: Shameen |
November 5, 2020 - TekRevol Team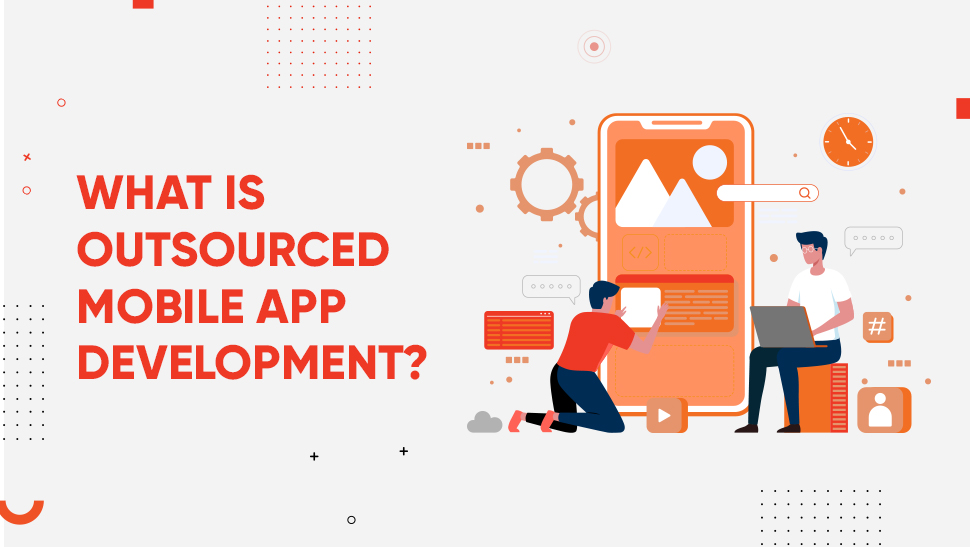 Developing a mobile app is a tedious task whether the project is
Developing a mobile app is a tedious task whether the project is in-house or outsourced. The two app development procedures are different. With in-house, you hire developers in your team to build an app while outsourcing means hiring an agency or freelancers.
So to ensure that you know what outsourced app development is and what are the various factors that affect it, we have put together this comprehensive guide that includes every single detail there is to know for any business or entrepreneur before opting for outsourced app development.
Before that,
Let's look at some numbers that indicate why everyone is building a mobile app. As we reach the end of 2020, Android users have access to 2.87 million apps on Google Play, and iOS users have 1.96 million available apps. Mobile apps became a medium to maximize profits for small, medium, and large-scale businesses – and by the looks of it, they will remain a preferred medium.
And why wouldn't every business want a mobile app?
Apps are handy, they offer direct access to the target audience, and are extremely versatile when it comes to embedding any type of functionality. Another reason why mobile apps have become more popular is because of the hike in the number of smartphone users.
FACT: the number of smartphone users is expected to touch 7.1 billion by the end of 2021.
This explains why outsourcing has become such a widely adopted trend.
The idea of outsourcing app development allows businesses to decrease development time and costs and ensure that your app is of top-notch quality. Approximately 59% of companies prefer to outsource mobile app development or hire freelance app developers because the pros outweigh the cons.
What Is Outsourcing Mobile App Development?
Outsourced app development has been around for quite some time; it's a great option for companies that lack app development expertise or knowledge. The term "outsourcing" means contacting a third-party iOS or Android app development company to take care of development for you. To be concise, when you hire someone to build an app for you, you outsource mobile app development.
Mobile application outsourcing opens the door to a wider pool of skills, expertise, app features, design templates, and unlimited experienced developers. In comparison, in-house limits your options, which can be off-putting.
You have choose between multiple options for outsourcing development, and those are:
Development Companies
Freelance App Developers
Off-The Shelf Solutions
Confused as to which option is the best fit for your business?
Don't worry! Have a look at the pros and cons of each option; it'll aid you in making a decision.
Development Companies
Pros:
Access to a full-fledged team of developers.
The development process is documented completely.
Every kind of experienced developer.
The company ensures a smooth process with complete maintenance.
Cons:
It's the most expensive option as compared to the other two.
The developers won't be available 24/7 because they follow a 9-hour shift.
Freelance App Developers
Pros:
The most affordable option as compared to the other two.
You have access to numerous developers that you can hand-pick.
They're available to cater to every need at any time of the day.
Cons:
They can fall behind in experience, skills, and specializations.
The developers aren't as reliable. If things get too hectic, they might abandon the project.
A difference in time zones can affect time and communication, making the project suffer.
Off-The-Shelf Solutions
Pros:
A cost-effective option in comparison to custom-built apps.
The development process and time is shorter than the other two options.
It comes equipped with rich and jaw-dropping features.
Cons:
Ready-made apps aren't suitable for every brand or business.
A pre-made app is complicated to replicate on other platforms.
You might not need all the features of an off-the-shelf app.
You can't tailor a custom UI/UX design.
Updates and add-ons are limited, which might not sit well with the growing tech industry.
With that said,
We would strongly advise you to choose an option based on your mobile app's complexity, the app type, and the maximum budget. A freelancer or an off-the-shelf design can cater to a simple app; however, a software firm can help build an app that needs exclusive features and in-depth coding.
Now the question is…
Why Outsource App Development?
You're probably thinking, isn't it better to hire an internal team of app developers and designers you can control and constantly monitor. Why would anyone choose outsourcing developers? The answer is rather simple. Outsourcing development is an option that saves cost, offers numerous features, and allows you to use all the latest technology available in the market.
Some other advantages include:
Quicker Development Process
The process of mobile application outsourcing is efficient and faster. It beats freelancers and in-house teams by a mile because of a faster turnaround time.
How is that possible?
It's because when you hire a firm, you're hiring a team that includes developers, analysts, designers, and managers. The whole team will work together and prove results insistently. However, hiring an in-house team will take a lot more time and energy, which would affect the turnaround time.
Access to Numerous Talented Developers
If you need a mobile app impromptu, then hiring an in-house team will limit your time and options to select the best resources. Finding, interviewing, conducting tests, and onboarding resources is a lengthy process, but you can save time by hiring a company that can build your mobile app.
You can even outsource to Europe, Africa, or Asia!
A company will already have professionals on their team who will be ready to get started on your app.
Access To A Much More Refined Tech Stack
A software house will have more knowledge about the latest technology and will be able to better leverage it than your in-house team. They will have access to all the technology, know all the tricks, and use all the latest skills and tools to execute a complex app with market-competitive features.
Saves Development Cost
While outsourced app development gives you little to no control over the app-building process, it saves your hiring cost. An extensive hiring process will cost more than choosing to outsource. You have the option to employ offshore firms from regions where the app can be built on a budget. Now, who wouldn't want to minimize costs? FACT: About 59% of companies claim they hire offshore firms because outsourced app development costs less.
The Process of Outsourcing Mobile App Development
There are a few points you need to take care of before you start outsourcing your app project to developers. Consider the following steps to get started!
Draft a Project Outline
Before starting any project, it's important to have an outline. If you know what you need from the mobile app, the development process will be easier for you and the agency you hire.
Make sure to cover these questions when you draft your project outline
Purpose of the app.
Long-term and short-term goals you want to achieve with the app.
Your target audience.
The type of app: Native or Hybrid.
The features you want to incorporate.
Once you highlight the requirements, the company can get started on the project and deliver it at the expected time.
Set a Maximum Budget
It's wise to analyze and set a budget before you contact an agency. In fact, the first thing you should do is determine a budget that you can afford to build the app. Once the budget is finalized, you'll have a clearer picture of your options and who you should contact.
If you have a limited budget, then consider a ready-made app or a freelance developer. Later, you can allot a higher budget and hire a professional company to build a better app.
However, if you have a good budget
Then consider outsourcing to an expert app development company because of the benefits that they offer. They can build you a custom app for anywhere between $40,000-$300,000 depending on the complexity and required features.
With that said,
Some great agencies will build you a custom app from scratch on a minimum budget as well.
Research Properly Before Hiring
Never settle for the first or even second agency you contact; you have a wide pool of agencies to choose from; take advantage of that! Here are some aspects to consider when you're talking to different firms or freelancers:
Check their experience in the market.
Study their portfolio with a keen eye.
Talk to their current clients they've developed apps.
Check their reviews on websites like Goodfirms, Clutch.io, etc.
Make sure they have the expertise to work on your project.
Ask for their list of partners – they might be in partnership with tech giants like Amazon or Google.
The list should help you shortlist potential agencies for outsourcing development.
Decide a Service Model
Like you have multiple options for choosing a development agency, you also get to choose which service model you prefer. There are three main types of service models:
Project-based – A project-based app development is a model where you give your requirements to the agency, and they get the job done within the timeframe.
A Dedicated Team– A dedicated team model is when the company is responsible for allotting an entire team to your project. The team is responsible for every aspect of the app and a full-cycle development. The client is allowed to micro-manage to some extent.
Out-staff Working Model– An out-staff working model allows you to hire outsourced developers and provide them the space to work. The developers are your employees, so you have complete control of how they carry out and complete it.
Our advice is…
If you're a small-scale or startup business, opt for a project-based model; however, if you have extra cash lying and have a big company, choose between a dedicated outsourced team or an out-staff working model. It all comes down to the size of your business and the budget.
Pick a Suitable Payment Method
For an outsourced project, you have the option to pick a payment method that suits you the best. Much like the list of models, you can choose from several payment methods; however, the method depends on your chosen model.
Here are the different payment methods and when they suit best:
Monthly Payment – The monthly payment method involves paying developers at the end of each month for their services. The model is a great choice when you hire an out-staff team, a dedicated team, or a project-based model. You can opt for this method if your project is long-term.
One-Time Payment – The one-time payment method is applicable for project-based models, especially when  your development requiremenets are small-scale.
Pay As You Go – The Pay as You Go method works well with Agile development. The client and agency are liable to discuss hourly or weekly rates for each developer and individual involved. It's wise to do this before the project starts. The model is best suited for long-term projects that don't have a specific timeframe.
How To Find The Best Outsourcing Agencies or Developers?
Now comes the real question, how do you FIND a reliable agency to outsource development? It might seem hard, but isn't. We've listed some reliable sources for you to connect with the best outsourcing agencies and freelancers.
Online Blogs – Most tech-based organizations write and publish blogs on websites like Manifest. When you read those blogs, you'll understand if they have the expertise to develop an app for you.
Freelancer Platforms – There are numerous platforms where you can connect with reliable and talented freelancers. Browse websites like Fiverr or Upwork.
Directories – B2B Directories are a go-to for finding relevant agencies. Online directories like Clutch or GoodFirms have numerous agencies listed based on their clients' ratings and reviews.
What Is The Approximate Cost Of Outsourcing App Development?
The cost of outsourcing development is a phenomenon every business owner wonders about when building an app. And they're right to do so.
However,
An app's cost depends on various factors such as features, the technology used, tools utilized, labor dedicated, and the platform. But did you know? The location of an agency greatly affects the development cost? For example, a USA-based agency would charge a lot more than an India or Africa-based agency. And exactly like that, the rates quoted by freelancers also vary by location.
Let's look at the cost breakdown of an app based on the features you need:
An online social platform to share photos like Instagram: $99,000 to $1,550,000.
A marketplace app like Amazon or Alibaba: $1,35,000 to $2,50,000.
A messaging app that runs on Wi-Fi connectivity, like WhatsApp or Facebook Messenger: $59,000 and $70,000.
Apps for famous businesses like Starbucks or banking apps: $68,000 to $1,50,000.
The apps for matchmaking purposes like Bumble or Tinder: $39,000 to $59,000.
The Bottom Line
Outsourcing mobile app development might not be everyone's cup of tea. Every business works differently, so they prefer different methods.
However, If you focus on all the aspects before you hire an agency, then the app development process can be breezy. Just remember to hire an agency or freelancer who has immense experience to offer so that the results are fruitful.
We hope the blog helps you understand the inside-out of the outsourcing process. If you have any more concerns, we will be happy to answer. Contact us today, and let's discuss your requirements. Good luck!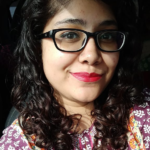 Author : Shameen
Shameen Kalim is a content specialist at Tekrevol. She has over five years of experience in content writing and has the expertise to develop content for articles, guest posts, on-site blogs, webpages, marketing campaigns, email marketing, etc. Her content expertise is relevant to technical writing for software houses, e-commerce websites, and everything fashion!
Recent Blogs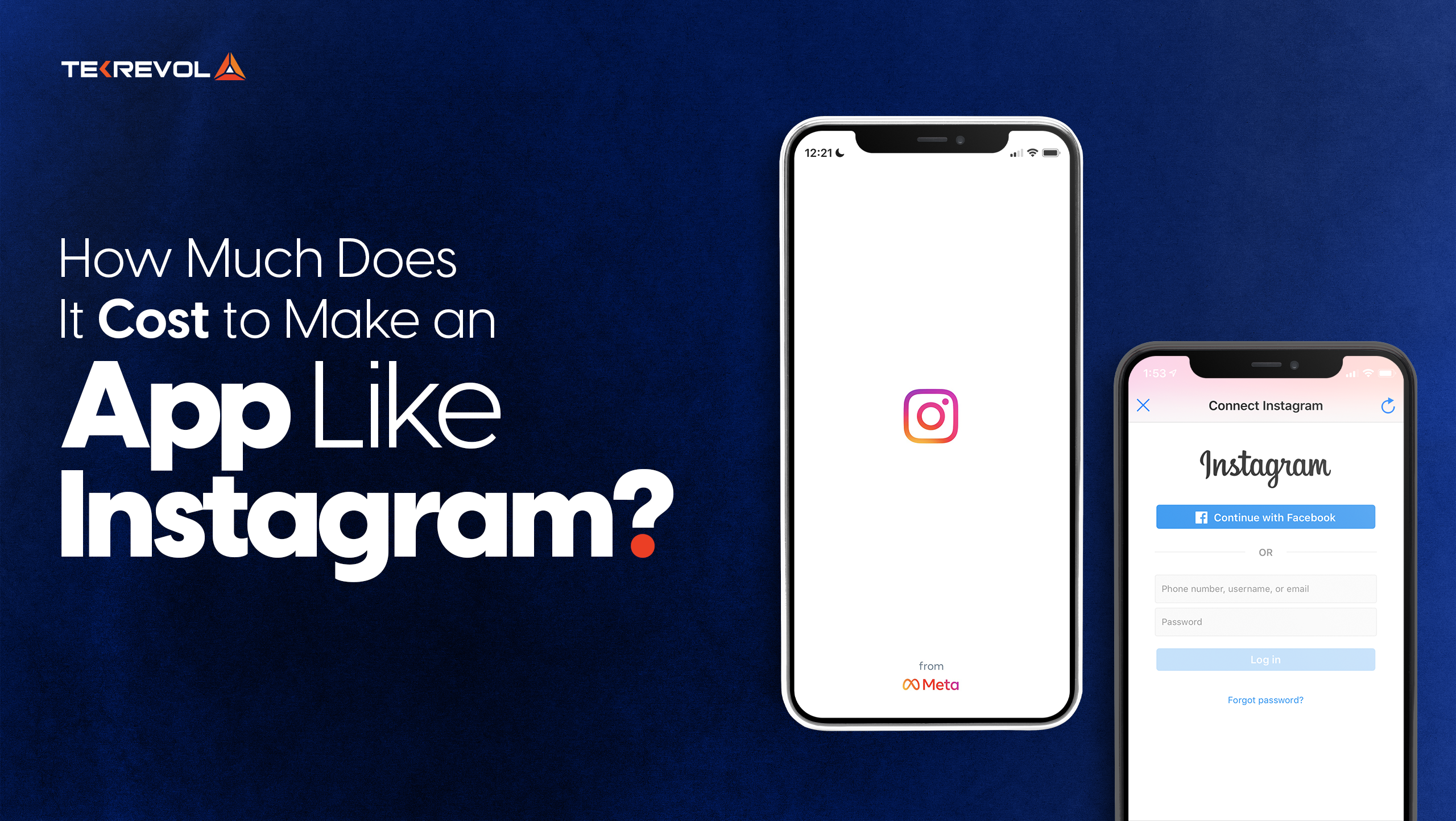 Tekrevol's Global Presence
Now expanding to multiple cities across USA, GCC region, Europe & Asia
Come meet us at a location near you!
USA
39899 Balentine Drive,
Newark, CA 94560
1301 Fannin St #2440,
Houston, TX 77002
501 E Las Olas Blvd Suite
230, Fort Lauderdale, FL
44 Tehama St, CA 94105, San Francisco
400 NW 26th St, FL 33127, Miami
740 15th St NW 8th Floor, DC 20005, Washington
CANADA
4915 54 St 3rd Floor
Red Deer, ABT T4N 2G7
UAE
Level 5, One JLT Tower 1 - Jumeirah Lakes Towers - Dubai, United Arab Emirates
Level 17, World Trade Center, Khalifa Bin Zayed the First Street, Abu Dhabi
Level 22 , West Tower, Bahrain Financial Harbour, Manama, Bahrain
Level 22, Tornado Tower, West Bay, Doha, Qatar
PAKISTAN
3/25, Block 5, Gulshan-e-Iqbal,
Karachi, Sindh 75650
USA
CANADA
PAKISTAN
UAE
talk to us
Got an idea?
Let's get in touch!
Let's discuss your project and find out what we can do to provide value.
I am interested in discussing my ideas with you for
COPYRIGHT 2023 TEKREVOL ALL RIGHTS RESERVED.