A Step By Step Guide on Making a Game Design Document
Author: SHAH ANAS |
August 19, 2020 - TekRevol Team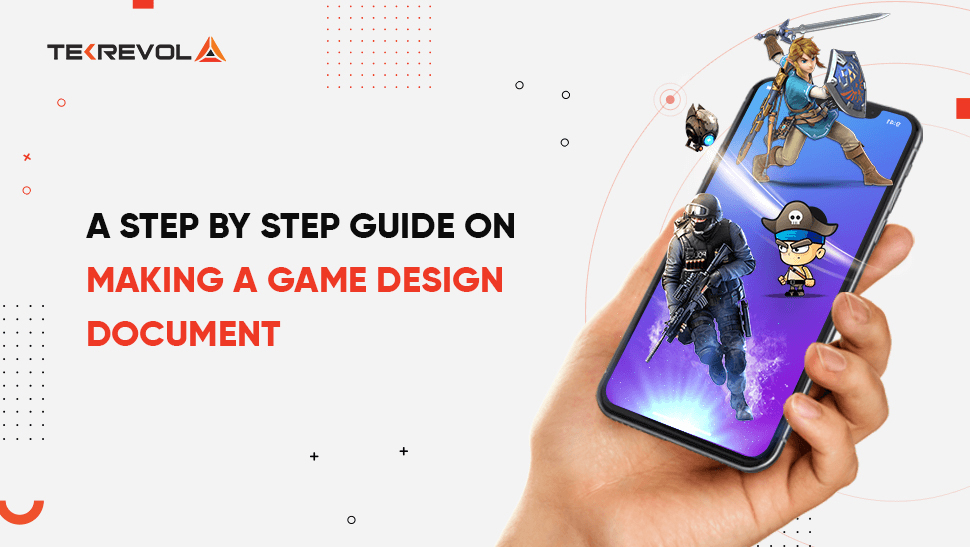 Considering how much a game app can make and the big investment entrepreneurs and tech companies have to make to create a high-end gaming experience, one shouldn't even doubt their decision to create a game design document for a second.
When anyone plays a game on their mobile device, PC, or console, they are ultimately looking for an exciting and distraction-free experience. This is only possible when everyone involved in the creation of the game is on the same page and executes their part according to the vision. To create a successful game, you need to ensure that the user experience supports the creator's goals.
If you are new in the game development world and want to find out what planning for a successful game looks like, then continue reading. In this blog, we will describe what exactly is a game design document, why it is essential for the development, and how to make one.
Find out key features of highly profitable mobile games.
What Is A Game Design Document?
A game design document or GDD is a highly detailed document that game owners create to share their information and their vision for the game to their development teams. GDD often is made subject to a lot of changes and updates over the development course as the game starts to take shape.
As an entrepreneur, you want your game design document done right, as game developers rely on it to ensure smooth collaboration between different departments and experts working on the project. GDD helps everyone involved with the creation of the game on the same page in terms of its features, functionalities, and other aspects.
Why Is A Game Design Document Important?
When you take on a complex project like developing a new game from scratch, it is very crucial to have a well-defined roadmap. Your game design document works as the reference point for game designers and developers when building your game. The document ensures everyone knows exactly what the game is about and what they are supposed to do to achieve the desired result.
Some people, with limited experience in the gaming industry, may say that you don't need a game design document. But, ask professional game development specialists and they will tell you otherwise. Your development team not only reads the document, they refer to it before making any substantial decision and creative choice.
Besides, even at a later stage, when you are reviewing your game or going back and forth with your development team making edits, it helps you refer to a shared document that everyone is widely familiar with. GDD can help avoid a lot of possible problems or confusion that can result in catastrophic delays in development.
The game design document works as an organizational tool for everyone involved in the development of the game, which necessary for a successful collaborative process. Hence, as an entrepreneur, you must insist on creating your game design document. If necessary, you can always take help from your technical team to make the document.
The rise of mobile gaming applications to the echelons of popularity in the past decade can be partially attributed to the devotion of mobile game developers in providing the right execution models on which even the most complex of games can be easily developed in the right manner. GDD were among the foremost of such elements that played a crucial role in helping make many of the highly interactive games we play today, a reality.
How To Write a Game Design Document?
Before you sit down to write your game design document, it is crucial to understand that every GDD is unique based on its concept, characters, theme, and the world you are trying to create, and more. However, there are some critical elements that all game design documents should cover to provide necessary and complete information to game developers and designers. This truly enables your game development team to organize their work better and drive their efforts in the right direction.
Here is a game design document template that includes all critical sections that can assist your team.
The Name Of The Game:
You want to give your game a fun, catchy name that reflects on what the game is about. Choosing an attractive name really helps during the marketing and launch phase to gain the attention of players. It makes sound simple, but finalizing a name can take time. So at this stage, you can provide a couple of your best options and finalize the name later on.
Project Or Game Description:
This is like the summary of the game you want to create, without going into details about how it functions and so on. The goal here is that after reading your game description, people should know what type of game you want to build and the genre like puzzle, survival, battle royale, FPS, and more. You can also add some more information about your game that you think is relevant and important to your vision. Ideally, this section of GDD should be one or two paragraphs long.
Main Characters:
The main character is a significant aspect of most games. They give their game concept a marked edge or make it more relatable or enjoyable for the players. Hence, some people like to focus on their character(s), from their appearance and any special physical feature to how they interact with other characters or other game elements. If you have a particular vision or want to make some character choices, this is the stage to include them.
However, some games may not have characters at all, like puzzles and word games. In that case, you can ignore this step.
Story:
For some video game design documents, to be effective, this section makes all the difference. The storytelling process is fundamental in some games. They help players empathize with the characters, and they feel more invested in the game. Some examples of games with a riveting storyline are Call of Duty 4: Modern Warfare and Final Fantasy 6.
Hence, after introducing your characters, talk about the story or the world you are creating. Make sure to include the events that take place throughout the game and the environment. You would want to keep these two aspects in mind when writing about your story.
The Gameplay:
This is one of the essential sections of the GDD, and it defines what your gameplay will be like. To help you understand better what you need to include in this section, I have divided this step into sub-sections. You may not need all of these factors, as this is a subjective area.
Goal – Here, you answer why the player is playing your game. For example, to return home, to save a friend, or enter the next level.
Define player skills – Identifying what skills your players will need to possess to master the game will help you narrow down the scope. Defining player skills help you identify problems with your game design and get back to the right track. It will help find out if the skills required are too advance or not challenging enough for your target audience or if some inputs may only work for mobile devices and not for a gaming console.
Game mechanics – Without sparing any details, this is where you define the complete mechanics of your game. Game mechanics also include the controls that trigger specific actions and reactions from the characters or events in the game. This is the section, your development team will often come back to, and hence, you can even add some artwork or screenshots to explain the game mechanics better.
Abilities and power-ups – This is where you further elaborate on your game mechanics. Instead of pouring in every detail into one section, you provide information into sub-sections and categories to make it easy and less confusing on your team. Here you define additional abilities that you want to incorporate into the gameplay like fun power-ups that make the game more engaging for the players. You must include here every power-up the game offers and how it affects the core gameplay.
Levels and challenges – This is again a subjective area that may or may not fit into your game. Often games have several levels, different storylines, as well as difficulty levels. Everything here progresses as the game proceeds ahead. Talk about how players unlock new missions or levels and what tools they will need to catch up with the game.
Losing – The last sub-section in the gameplay is the end of the game. Here you define what will be the losing conditions for the game. Does the player run out of time, health, get killed, or something else.
Graphics And Styling:
The overall gaming experience is a lot about the quality of graphics and how impactful is your game environment. In this section, you are required to talk about what your game looks like, paint a picture for designers, or include some concept art for reference.
Music And Sound Effect:
The background music and sounds effects add as much to the overall players' experience as the visuals and graphics. Hence, in this section, you describe the kind of music and sound effects that you want to add to your game. If you see the need, you can also divide this section of your GDD into sub-categories based on different levels or stages of the storyline.
Technical Description:
In this section, you talk about different platforms where you will be launching the game and any specific tools that you are considering to use for the development process. You want to include a detailed technical description to avoid any confusion later. For example, this is the section to talk about if you're going to create a cross-platform mobile game or you want to build a PC standalone version.
Find out the innovative technologies and trends reshaping gaming industry.
Funding And Marketing:
This is an entirely optional section that you may or may not want to include in your GDD. The idea behind this section is to allow the development team to better understand your vision for the game and how you plan to market and scale it in the future. Here a few aspects you should consider in this section:
Demographics – Knowing who your game targets will help reflect the same onto your game design. For example, if your target audience is 5 to 12 years old kids, your color scheme, characters, and the environment you are creating should be designed to speak to them.
Monetization policy – You should also include some details about how you plan to monetize your game. Here are the major app monetization trends you should look into.
Other ideas
This is yet another entirely optional section. If you still think something substantial is left out and it is not covered in any of the other steps mentioned above, include them here. Any ideas, tips, or even queries can go here.
Wrap up
If you are a game entrepreneur or a game developer, I am sure this game design document example is going to be very helpful for you in future projects. If you have any more questions or like to consult our game development team, feel free to reach us out.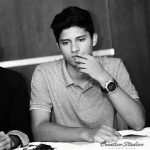 Author : SHAH ANAS
Shah Anas is a Business Development Executive who believes in the responsibility of businesses to give back to society. Away from the office, Shah loves to talk about sports and politics and is always ready to post a long status on trending topics.
Tekrevol's Global Presence
Now expanding to multiple cities across USA, GCC region, Europe & Asia
Come meet us at a location near you!
USA
39899 Balentine Drive,
Newark, CA 94560
1301 Fannin St #2440,
Houston, TX 77002
501 E Las Olas Blvd Suite
230, Fort Lauderdale, FL
44 Tehama St, CA 94105, San Francisco
400 NW 26th St, FL 33127, Miami
740 15th St NW 8th Floor, DC 20005, Washington
CANADA
4915 54 St 3rd Floor
Red Deer, ABT T4N 2G7
UAE
Level 5, One JLT Tower 1 - Jumeirah Lakes Towers - Dubai, United Arab Emirates
Level 17, World Trade Center, Khalifa Bin Zayed the First Street, Abu Dhabi
Level 22 , West Tower, Bahrain Financial Harbour, Manama, Bahrain
Level 22, Tornado Tower, West Bay, Doha, Qatar
PAKISTAN
3/25, Block 5, Gulshan-e-Iqbal,
Karachi, Sindh 75650
USA
CANADA
PAKISTAN
UAE
talk to us
Got an idea?
Let's get in touch!
Let's discuss your project and find out what we can do to provide value.
I am interested in discussing my ideas with you for
COPYRIGHT 2023 TEKREVOL ALL RIGHTS RESERVED.