Sytlebook: Our Pick For The Best Outfit Planner App From App Stores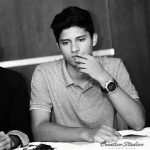 Author : SHAH ANAS
Shah Anas is a Business Development Executive who believes in the responsibility of businesses to give back to society. Away from the office, Shah loves to talk about sports and politics and is always ready to post a long status on trending topics.
March 18, 2020 - Tekrevol Team
Marketing
|
Technology
|
Web & App
|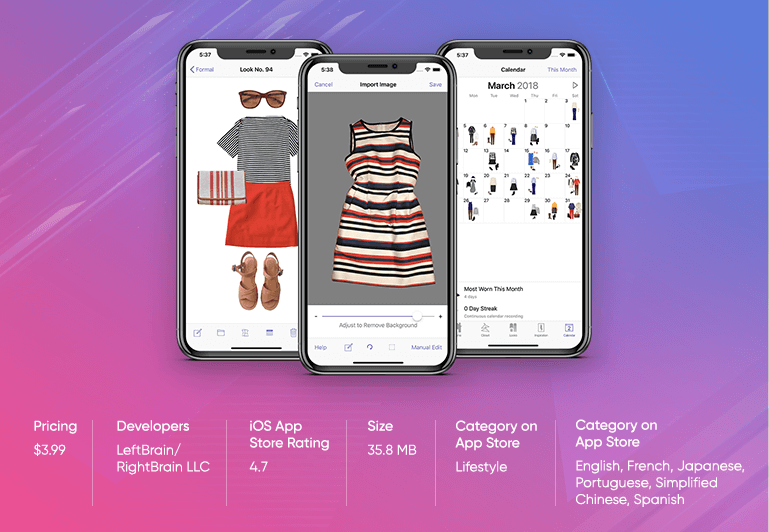 Quick Overview
| | |
| --- | --- |
| Price | $3.99 |
| Developers | LeftBrain/RightBrain LLC |
| iOS App Store Rating | 4.7 |
| Size | 35.8 MB |
| Category on App Store | Lifestyle |
| Languages | English, French, Japanese, Portuguese, Simplified Chinese, Spanish |
Highlighted Features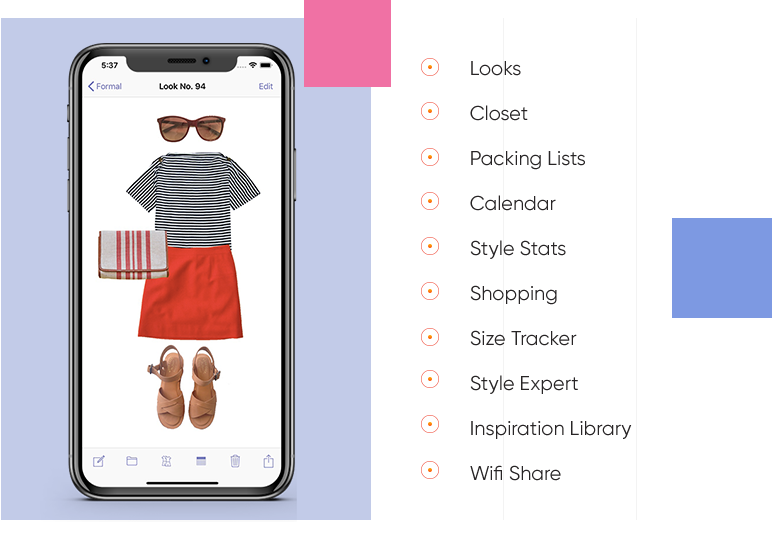 One of our wildest fantasies has always been that our wardrobes could talk back to us and for very obvious reasons. Our wardrobes may be filled with clothes, yet we never know what to wear when we dress up for work, an evening getaway or dinner date.
So we conducted a comprehensive survey ran on both the App stores, to figure out which application offers the best features and user value, to solve this problem.
Stylebook stood out as an outfit planner application in the market, aptly putting an end to the dreaded outfit problem for millions across the globe.
The Founders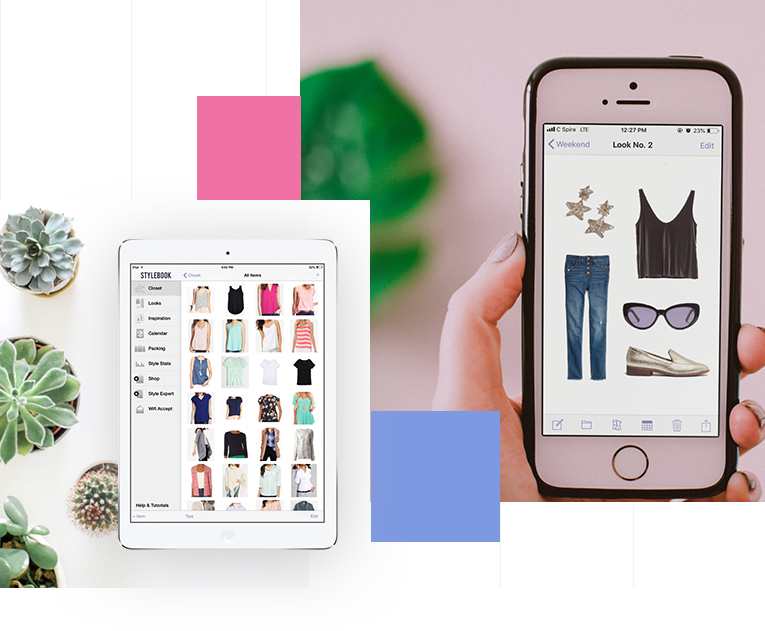 They say all great ideas are the result of looking closely at everyday problems that could be solved with the assistance of an app. Uber was born when someone thought of how easy it would be if we could hail a ride to wherever needed, at the convenience of our fingertips. AirBnB came into being when someone thought of how great it would be if people could provide empty rooms to tourists, at a much cheaper rate than hotels.
Download Stylebook right now from here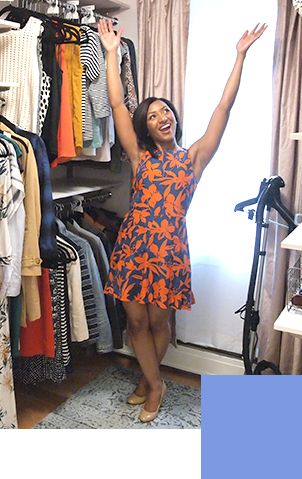 Founder Jess Atkins was an ordinary workaholic, interning in the fashion editorial industry for Lucky Magazine. Obviously, this was a job that required her to put on her fashion "A" game at all times. For a fashion enthusiast, that doesn't seem too bad. But she soon realized that keeping track of her outfits presented its own challenge. How many times had she worn an outfit? Did she already have that scarf she saw in the mall today? The answer to all these seemingly problematic but important questions was answered, through the creation of Stylebook.
The overall idea of tracking your clothes seemed intuitive to her and she then went out scouting for a co-founder who could bring her idea to life by hard coding it with great detail.
Enter Bill Atkins, a Wall Street executive level programmer who had a vast amount of prior experience in working with growth stage startups and how exactly to bring new, exciting ideas into reality. Bill partnered with Jess to get Stylebook off the ground.
What Does Stylebook Really Do?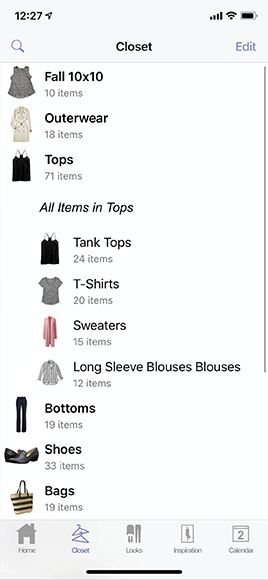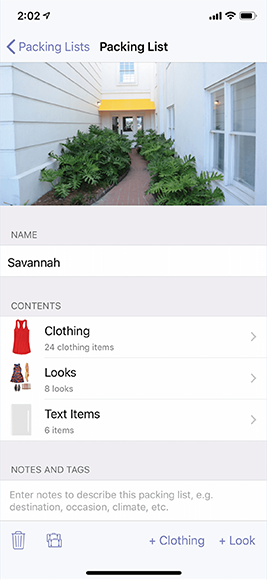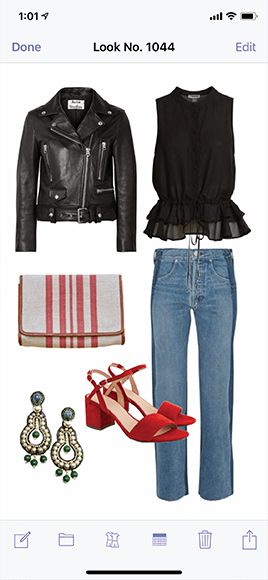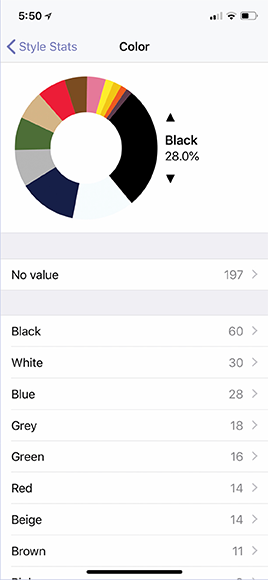 To describe it in the easiest manner possible, Stylebook is an app that offers a platform to catalog all of the clothing items in your wardrobe. All you need to do to get started with it is to flip out your smartphone, take pictures of your clothes through the app and the clothes get cataloged.

The app also allows you to segregate your personalized catalog by brand, color and other relevant metrics, so you know every detail about each clothing item you own. And any time you want to access info about your clothes, it's always available through the Stylebook app on your smartphone.

Once you input your wardrobe, you can use a multitude of features, like a blank canvas that allows you to create potential outfits, and figure out how to mix-and-match diverse pieces.

What's more is that the app can help you with planning your wardrobe in advance for any event that's coming up. For example, if you were going for a vacation you could create a list of clothes you'd like to pack, through the app to ensure easier management.

But the most incredible feature of the app is that it also tracks the frequency of and what you wear, and when. So when you pick up any article of clothing, you know exactly how many times you have worn it previously, to avoid repetition.

Stylebook is currently priced at $3.99 on the iOS app store. This is a considerably low one-time price to pay to get this incredibly valuable app that can add optimum utility to your wardrobe and clothing essentials.
Want To Get A Similar App Developed?
Recent Blogs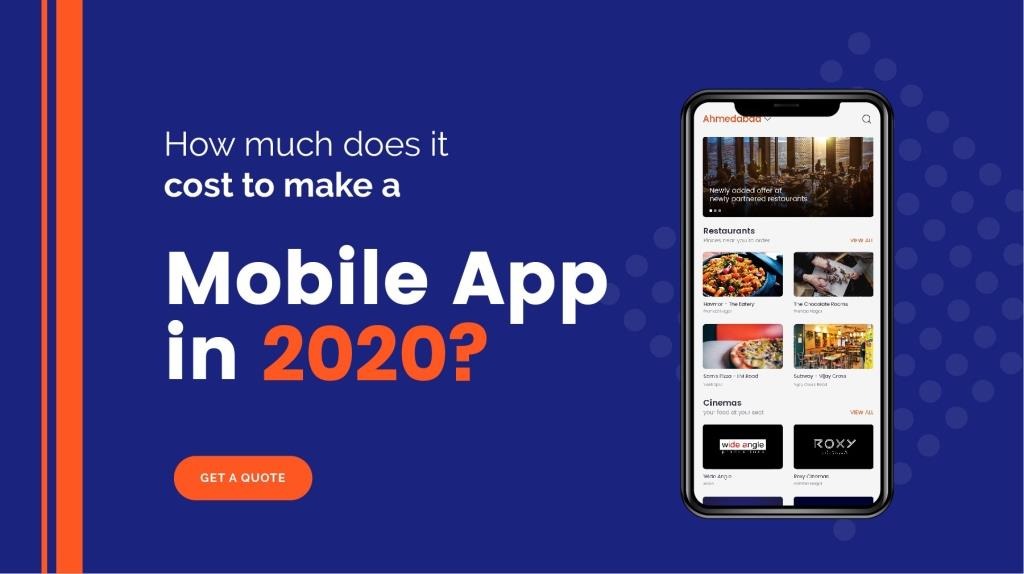 Tekrevol's Global Presence
Now expanding to multiple cities across USA, MENA region, Europe & Asia
Come meet us at a location near you!
USA
39899 Balentine Drive,
Newark, CA 94560
1301 Fannin St #2440,
Houston, TX 77002
501 E Las Olas Blvd Suite
230, Fort Lauderdale, FL
CANADA
4915 54 St 3rd Floor
Red Deer, ABT T4N 2G7
ESTONIA
Harju County, Tallinn, downtown, Tartu mnt 67 / 1-13B, 10115
PAKISTAN
3/25, Block 5, Gulshan-e-Iqbal,
Karachi, Sindh 75650
USA
CANADA
PAKISTAN
ESTONIA
talk to us
Got an idea?
Let's get in touch!
Let's discuss your project and find out what we can do to provide value.
I am interested in discussing my ideas with you for
COPYRIGHT 2019 TEKREVOL ALL RIGHTS RESERVED.